Donald Trump Jr.'s Tweet About Mr. Potato Head Is Raising Eyebrows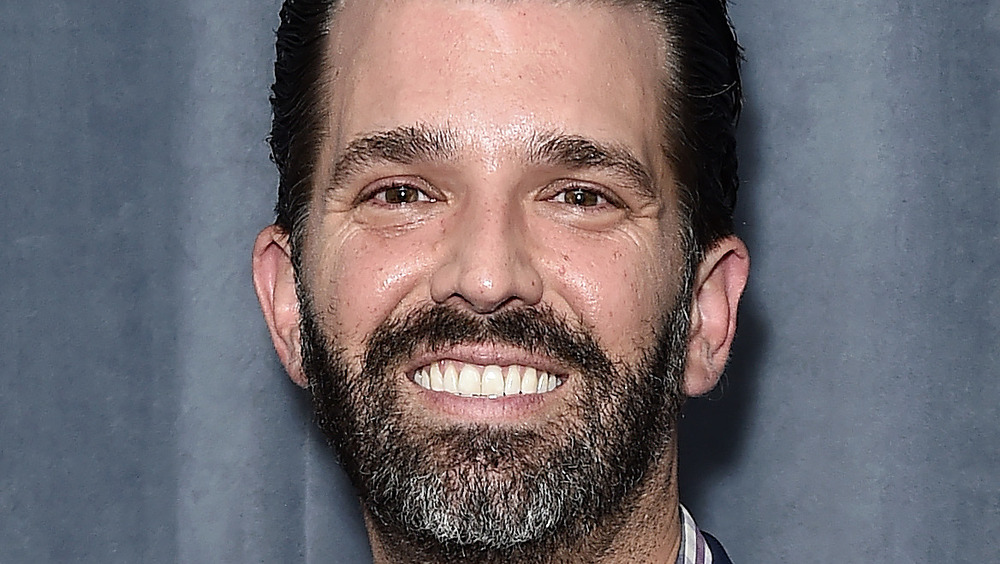 Steven Ferdman/Getty Images
Mr. Potato Head has come a long way from his humble origins. Originally sold in the 1950s as a kit of plastic body pieces that could be attached to actual vegetables, the toy was revamped to include a plastic potato body because too many kids were leaving their real spuds to rot (via ThoughtCo). The inventive plaything rocketed Hasbro to a major player in the toy industry, became a movie star thanks to the Toy Story movies, and spawned tons of variations themed to films in the Marvel and Star Wars multiverse (Darth Tater and Luke Frywalker, anyone?)
The latest change to the toy spud world, however, has generated both attention and confusion. Hasbro recently announced that their iconic toy will "get a 21st-century rebrand," starting with renaming the brand simply "Potato Head." The Mr. and Mrs. Potato Head kits will remain the same, but the company will also launch a new "Create Your Own Potato Head Family" kit with three bodies and 42 accessories that will allow kids to create a variety of family types, including ones with same-sex couples. In a press statement, Hasbro said that the change is meant to "promote gender equality and inclusion." (via People)
Some Twitter users applauded the move, but many others did some serious eye-rolling. Among them was a famous figure who has become a fixture on social media for his controversial conservative views.
Donald Trump Jr. took a jab at the LGBTQ+ community with his Potato Head tweet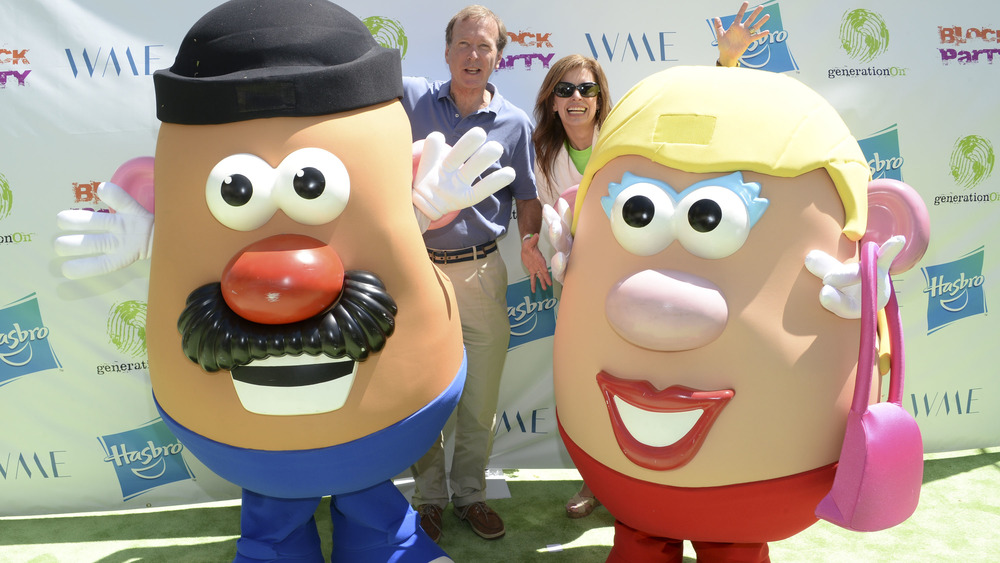 Michael Kovac/Getty Images
The former president's namesake, Donald Trump Jr., reacted to the announcement with a snarky (and lower-case) tweet: "lol this is totally gonna end with hasbro rolling out a nonbinary potato." The remark was meant as a dig to the LGBTQ+ community and the issue of gender identity. Gender is now being recognized as a classification different from sex, with some people identifying as a gender other than the one assigned at birth, and others identifying as neither male nor female (via Nature).
Don Jr.'s comment got a relatively lukewarm approval from his supporters, with just over 5,000 likes. Others reacted with sarcasm; representative remarks included, "Nobody has asked for that...typical false conservative outrage" and "You do realize it's a pile of plastic pieces with absolutely no genitalia." Some used the opportunity to take a dig at the current situation surrounding former President Trump, posting, "Donnie, let us know when Mr. Potato Head's tax returns are subpoenaed and turned over to federal investigators."
Opting not to respond to the clapback, Donald Trump Jr. has moved on to other topics. As of early Friday morning, he had sent words of support to injured golf champion Tiger Woods and given a thumbs-down to the new COVID relief bill being sent through Congress.