Why Demi Lovato Has A Serious Problem With Gender Reveal Parties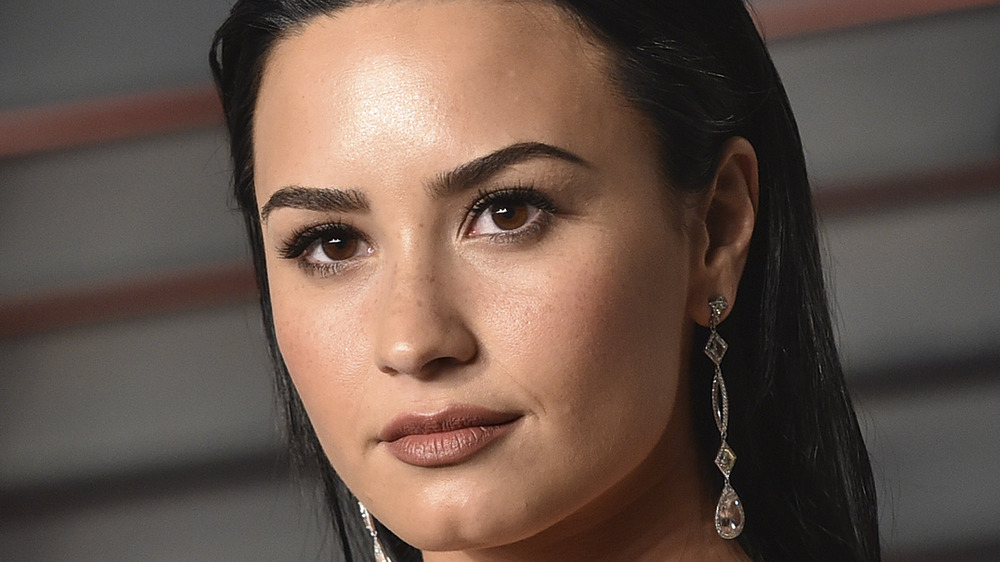 John Shearer/Getty Images
Musician Demi Lovato has made it very clear that she has a serious problem with gender reveal parties, which have become more and more common in recent years (particularly on social media). Taking to Instagam, the star shared a carousel post by Alok Vaid-Menon, a gender non-conforming writer, performer, and public speaker, with her 99.7 million followers. Designed by artist NABI, the graphic on the cover tile read, "Why Gender Reveals Are Transphobic."
Explaining her firm stance, the "Tell Me You Love Me" singer also reposted the following caption: "This is not about being politically correct, it's about being correct. The refusal to acknowledge this stems from a misunderstanding of what transphobia is." It continued, "Transphobia is not just prejudice or violence against an individual trans person, it is a belief system that presumes non-trans people to be more 'natural' than trans people. Only individual people can self determine their gender."
Demi Lovato has made it clear that she's a trans ally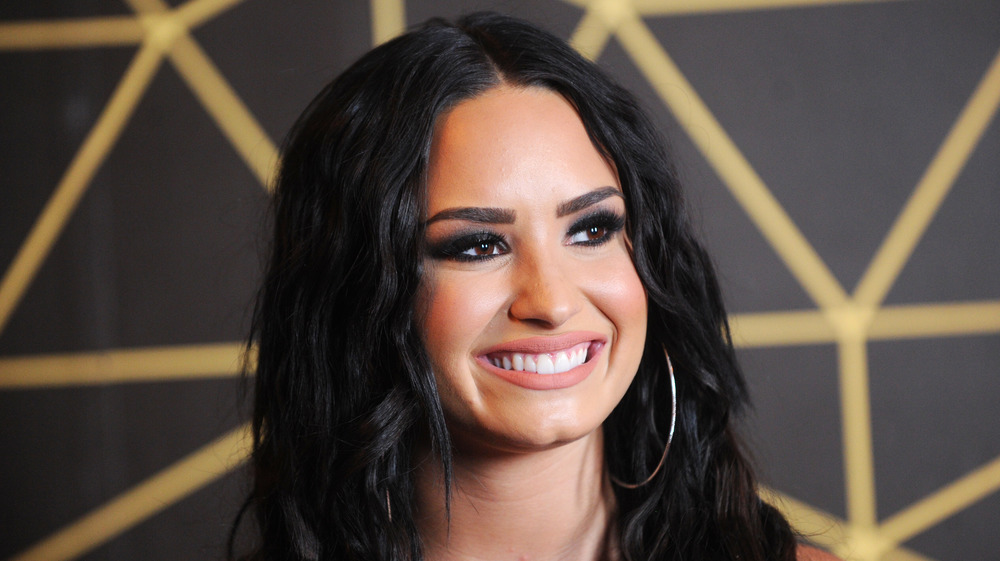 Brad Barket/Getty Images
Demi Lovato, who has opened up and identified as queer in recent years (via Teen Vogue), has long been a trans ally, publicly promising to fight for trans youth at last year's GLAAD virtual media awards. "It's never been more important to celebrate the acceleration of acceptance for the LGBTQIA+ community especially trans people of colour who face outrageous discrimination and danger," the 28-year-old singer said at the event (via Pink News). 
"To all the trans youth, I want to make sure that you know that you matter.. don't let anyone especially our government fool you into thinking you are anything less than perfect and meant to be," Demi continued, before going on to add, "Be proud of who you are. Keep your voices loud and strong and know that we are fighting for you" (via Pink News).