Don Cheadle's Stunning Net Worth Revealed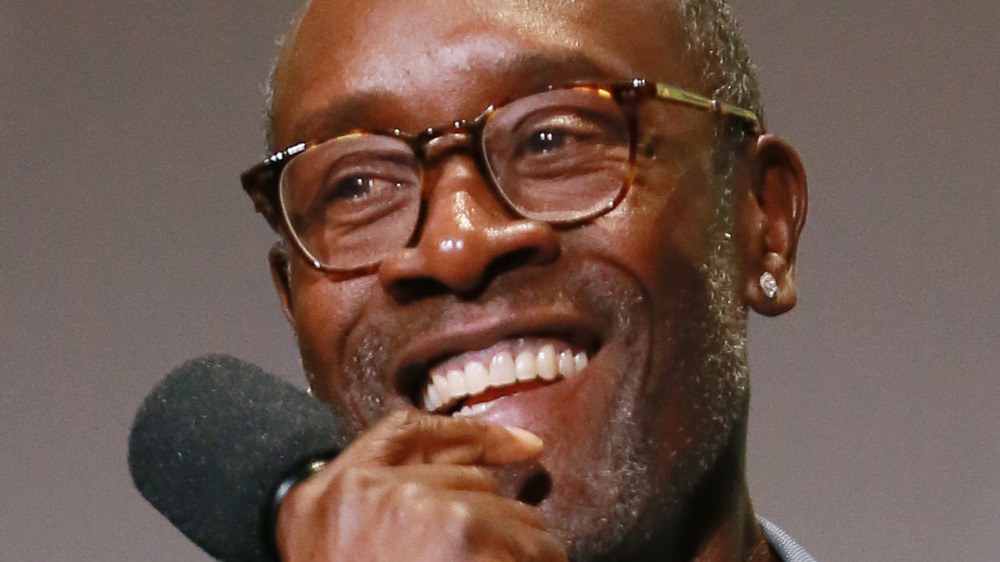 Leon Bennett/Getty Images
Actor Don Cheadle has dazzled audiences for decades now, appearing in everything from big blockbuster films to low-budget indie movies and TV shows.
Cheadle first got his start in the mid-1980s, appearing in a short called 3 Days and as "Juicy Burgers Worker" in the film Moving Violations (via IMDb). His breakthrough came in the 1995 movie Devil In a Blue Dress, directed by Carl Franklin (via Cinapse). Even starring alongside Denzel Washington, Cheadle stood out, with one critic noting the film, in retrospect, was "... supercharged by performances by a pitch-perfect Washington and a then-relatively unknown Don Cheadle, whose turn as Easy's loyal-but-homicidal pal Mouse was one of the great star-making turns of the decade" (via RogerEbert.com).
After that, Cheadle was well on his way to becoming the star many know and love today, racking up appearances in classics like Boogie Nights, Traffic, Swordfish and more. Given all of the credits Cheadle has accumulated over the years (perhaps most notably Hotel Rwanda and the TV shows he's starred in like House of Lies and Black Monday), you might not be surprised to learn that he has a dazzling net worth of $35 million (via Celebrity Net Worth).
A little bit of Marvel goes a long way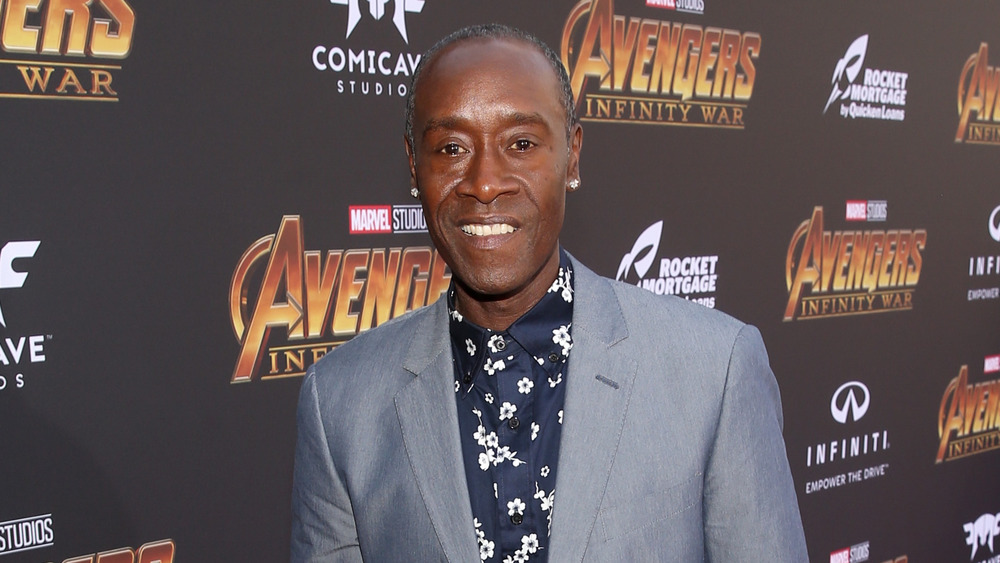 Jesse Grant/Getty Images
As Don Cheadle devotees likely know, in 2010, when Terrence Howard decided he was making his exit from the Marvel Cinematic Universe, that's when Cheadle was called upon to make his entrance (via Republic World). Howard was supposed to reprise his Iron Man role as Rhodey in Iron Man 2, but salary negotiations collapsed, and he was subsequently replaced by Cheadle.
Cheadle got $1 million to appear in Iron Man 2, and in the years since has brought Rhodey (also known as War Machine) to life in the franchise's many other outings, like Iron Man 3, Avengers: Age of Ultron, Avengers: Infinity War, Avengers: Endgame, and more. It's speculated that Cheadle's salary has increased to somewhere between $4 million and $7 million, however, the exact number is not currently confirmed (via IGN).
While this would account for the bulk of Cheadle's wealth, it's worth noting that his payday for Marvel movies is significantly lower than that of his co-stars: For example, thanks to a deal that allowed him to secure a portion of the film's profits, Robert Downey Jr. earned $75 million for Endgame, while actors like Chris Evans, Scarlett Johansson, and Chris Hemsworth made $15 million for their roles. However, with Phase 4 of the Marvel franchise beginning (via Entertainment Weekly) and various Avengers hanging up their respective hats (via CBR), hopefully this clears way for Cheadle to play an even bigger role — and to earn the paycheck he deserves.