Joanna Gaines Has A Plan To Honor Chip Gaines When He Dies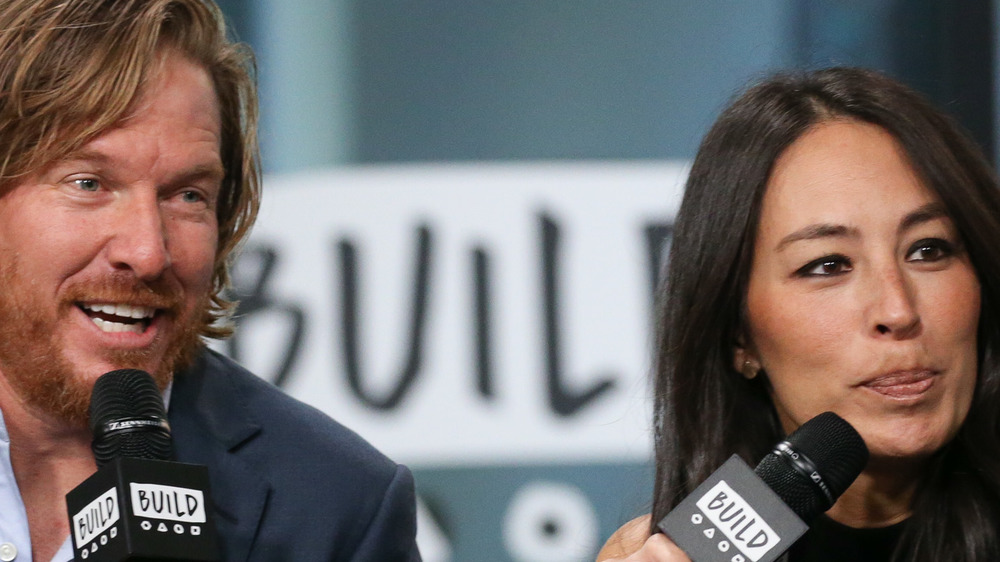 Rob Kim/Getty Images
Most of us have a favorite or a "lucky" number, but it turns out that Chip Gaines really takes it to the next level. In the new special Breaking New Ground: Expanding the Silos, Joanna Gaines explained that the couple has named one of their new shops in Waco, Texas "No. 16."
"We decided to name Chip's shop No. 16. It's his favorite number," Joanna said of the store, which features Chip's items of choice. "Anything we get of his now — his undies, his white tee shirts — we put No. 16 in it. It's a thing" (via People).
The love for the number 16 has even become a family tradition, with all the Gaines children picking it for their sports' jerseys. And just in case you still had any lingering doubts about just how devoted the Gaines family is to the number 16, Joanna's plan to honor Chip when he dies will surely put them to rest.
Joanna plans to get a tattoo to commemorate her husband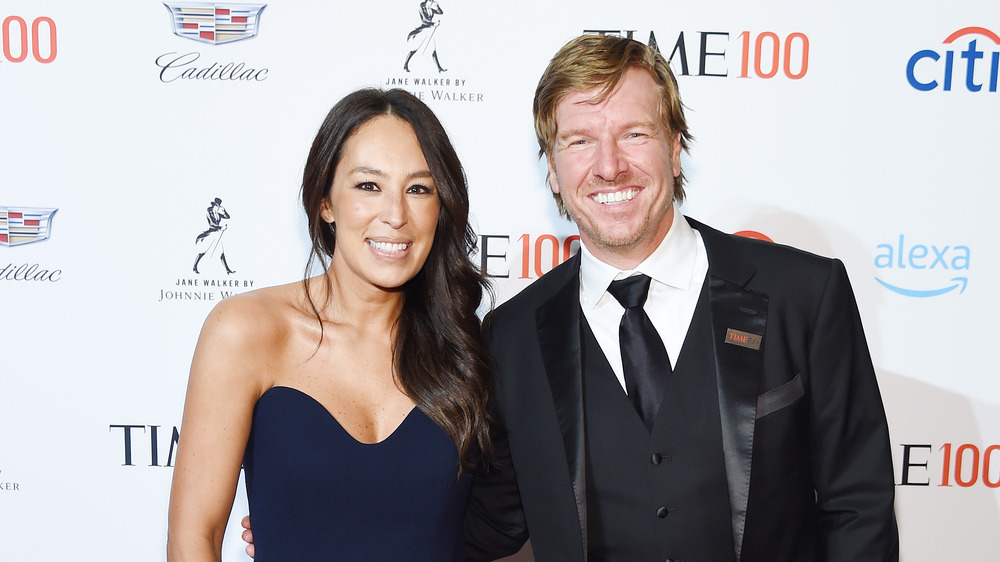 Larry Busacca/Getty Images
"I always say, when he dies, I'll go 'one, six' right there," Joanna said, gesturing to the area of her inner wrist where she plans to get inked.
We'll get to see No. 16 and the Gaines' other new stores now that their series Breaking New Ground: Expanding the Silos has officially dropped, as of Friday, February 26. According to People, the No. 16 shop sells a lot of sports-themed items including pennants and baseball caps.
If sports isn't your interest of choice, don't worry — Magnolia Market at the Silos has something for everyone. According to its official website, you can shop for furniture, home decor, kitchen gadgets, gardening supplies, and apparel and accessories for both women and men.
"There's a little something for everyone at Magnolia Market at the Silos. Shopping, games, the garden and even a bite to eat," according to the description on its website. "The Market itself is staged and set up with one goal in mind: to inspire you to own the space you're in. We hope that you'll come to visit and leave excited about your home."
Who knows? You may even leave with some tattoo inspiration.