The Real Reason Queen Elizabeth II Regretted Her Education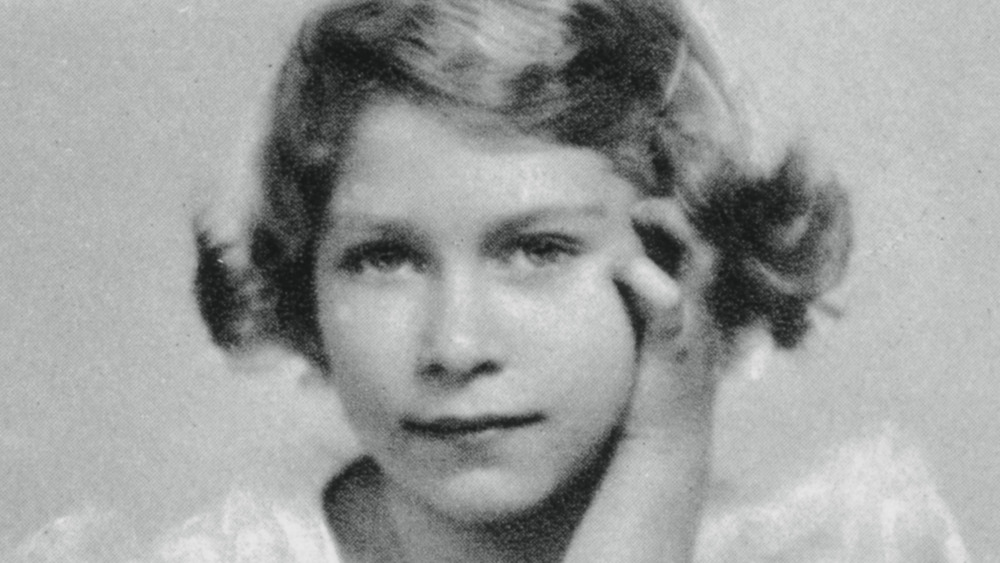 Print Collector/Getty Images
It's hard to imagine Queen Elizabeth as anything but her steady, insightful self. But before she was queen, she was a princess who was not destined to take the throne. It wasn't until her uncle, Edward VIII, abdicated the throne in 1936 that it became clear Elizabeth, then 10 years old, would become queen (per Biography).
As a girl, Elizabeth was taught to read by her mother. When she was ready, her education opened up to reading and writing, French, piano, and dancing, all taught by a governess, Marion Crawford (per The Atlantic). When things changed and Elizabeth's future role became fully recognized, her educational pursuits were also reexamined. 
As she got older, Elizabeth started learning from some of the leading minds in England. Taught by the Provost of Eton, Sir Henry Marten, Elizabeth learned an in-depth curriculum of European history, as well as that of the United States (per The Christian Science Monitor). She also learned biblical history from Canon Crawley, of St. George's Chapel (per The Atlantic).
Yet, according to journalist Clive Irving, author of The Last Queen: Elizabeth II's Seventy Year-Battle to Save the House of Windsor, Queen Elizabeth would look back on her education with regret, of not gaining a broader knowledge. Irving said that both the queen and Princess Margaret had complained about their education growing up, even though Margaret was "freer to develop wide cultural interests" (via Publishers Weekly).
Elizabeth and Margaret were the last royals to be educated at home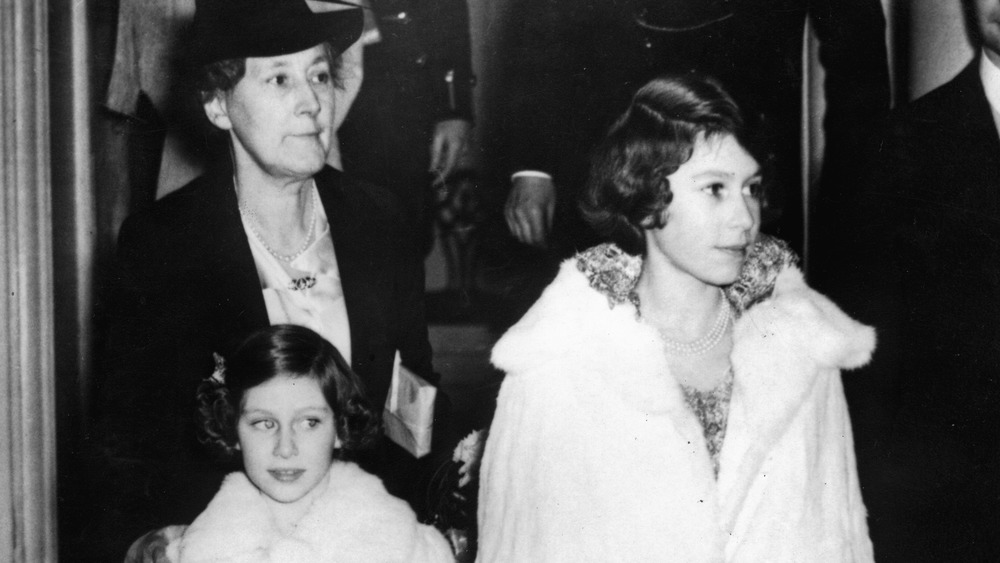 Imagno/Getty Images
Elizabeth and her sister, Margaret, received similar educations as they grew up. Their grandmother, Queen Mary, educated them on matters of royal etiquette in addition to their studies (per the Daily Express). Their education was unique in more ways than one. The sisters were the last members of the royal family to have an education made up of tutors and governesses. Today, many royals receive a more formal education, which, according to Clive Irving, was perhaps a path Queen Elizabeth wished was an option for her (via Publishers Weekly).
Former education of the royals began with Prince Charles. Queen Elizabeth and Prince Philip decided to continue the traditions of Philip's own education. Charles, Prince Andrew, and Prince Edward all attended the Gordonstoun School in Moray, Scotland, Philip's alma mater (per the Daily Express). Princess Anne was enrolled at Benenden School. Charles went on to study anthropology, archaeology, and history at Trinity College. Anne and Andrew didn't pursue college educations, while Edward attended Jesus College for some time.