The Palace's Update On Prince Philip Has Royal Watchers Worried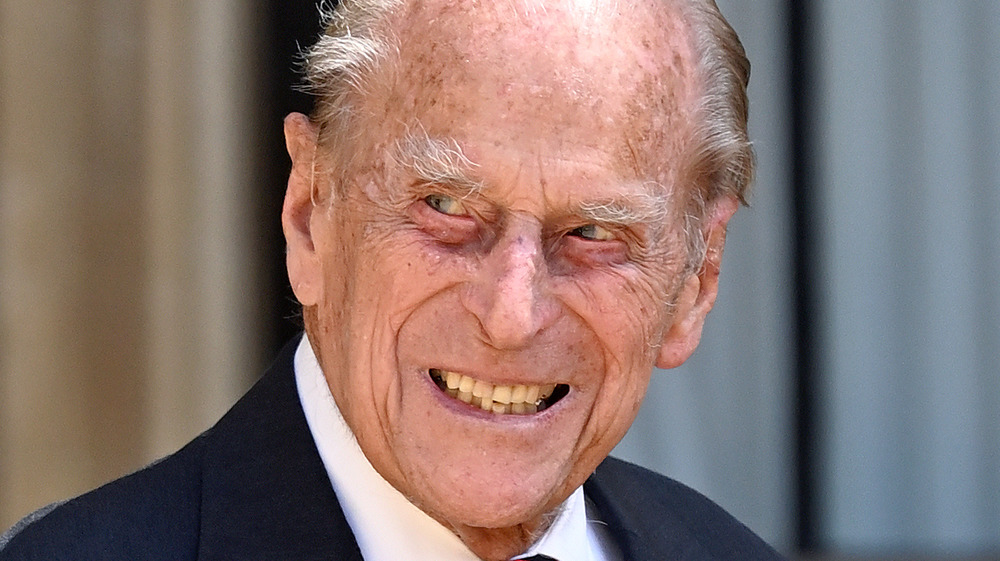 Pool/max Mumby/Getty Images
News that Prince Philip, Duke of Edinburgh had checked into King Edward VII Hospital last month sparked a wave of concern among royal admirers around the world, and a recent statement confirming Prince Philip's transfer to another hospital by ambulance is unlikely to ease any worries surrounding the duke's wellbeing. 
As the Telegraph reports, the 99-year-old was moved from King Edward VII's to St Bartholomew's Hospital in the City of London at 11:15 a.m. on Monday, March 1. In an official statement, a spokesperson for Buckingham Palace confirmed doctors at St Bartholomew's will treat the senior royal for an ongoing infection and also undertake "testing and observation" for a "pre-existing heart condition." In the statement, the Palace also clarified that Prince Philip "remains comfortable and is responding to treatment," and said the Duke of Edinburgh is likely to remain in St Bartholomew's until "at least the end of the week." 
Prince Charles paid his father a visit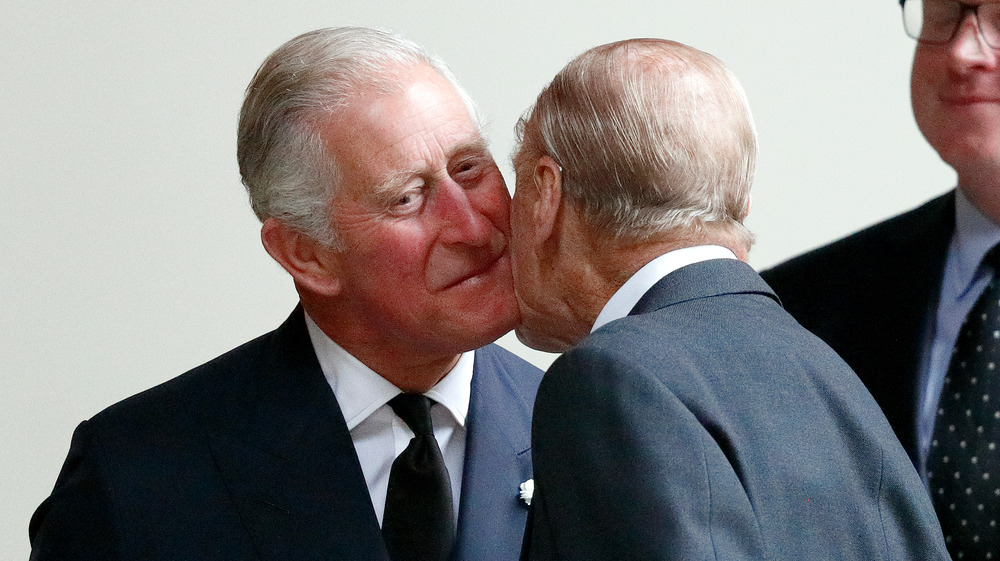 Max Mumby/indigo/Getty Images
Per the BBC, the duke's hospital transfer came after a 13-night stay at the King Edward VII Hospital in London, which he first arrived at on February 16 after feeling unwell. The precise reason for Prince Philip's initial hospital admission has not been confirmed. However, it has been reported his stay is not linked to coronavirus.
As the Daily Mail reports, Charles, Prince of Wales travelled 200 miles to visit his father in the central London hospital on Saturday, February 20. Prince Charles became the first member of the royal family to visit the duke, and following an approximately 30-minute stay, Charles left King Edward VII's and returned to his home in Highgrove, Gloucestershire.
Prince Philip's most recent hospital visit is one of several in recent years. Per the BBC, the Duke has previously received treatment for a blocked coronary artery, a bladder infection, underwent abdomen surgery, and, most recently, was admitted to King Edward VII hospital back in 2019 as a "precautionary measure."