What Alison Brie Really Thinks About Having Kids With Dave Franco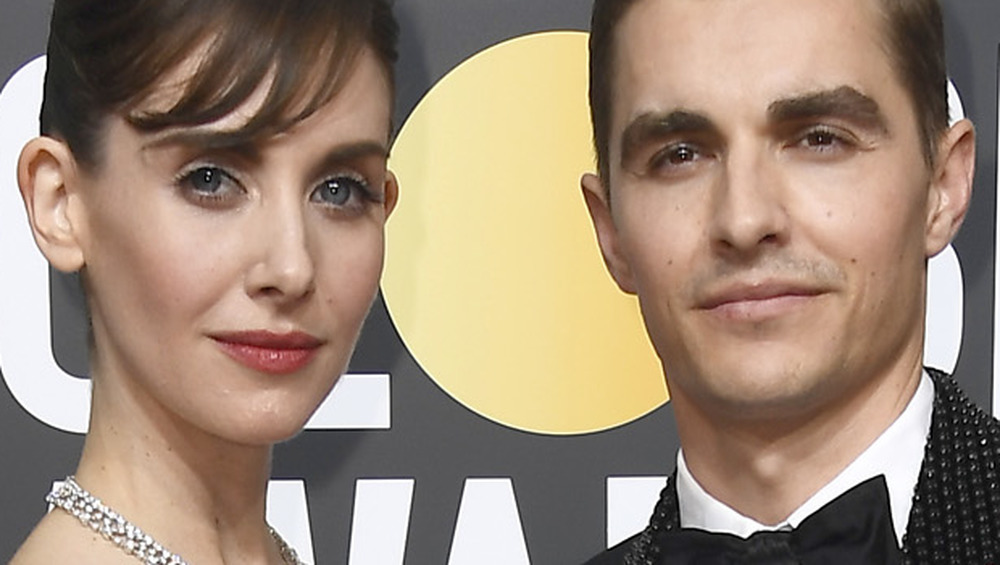 Frazer Harrison/Getty Images
Actors Alison Brie and Dave Franco have been together for eight years, and like many celebrity couples, they're often asked when they plan on expanding their family. For Brie and Franco, they're quite content with raising their fur babies -– tabby cats Harry and Arturo. 
"They're our children ... I don't really want to have kids," GLOW star Brie said in a 2018 interview with the Sunday Times (via Harper's Bazaar). "It's great because I don't worry about when I should get pregnant –- between seasons, while we're shooting the show –- I don't think about it every day." While having kids would be nice, it's the stress that seems to put the actor off. "I think about how much we're involved in our cats' lives," she continued. "Oh my God, if it was a child!" The couple recently introduced two kittens into their family last August (via Instagram), which they adopted from LA-based @maedayrescue (via Instagram).
Dave Franco and Alison Brie worked on a horror movie he directed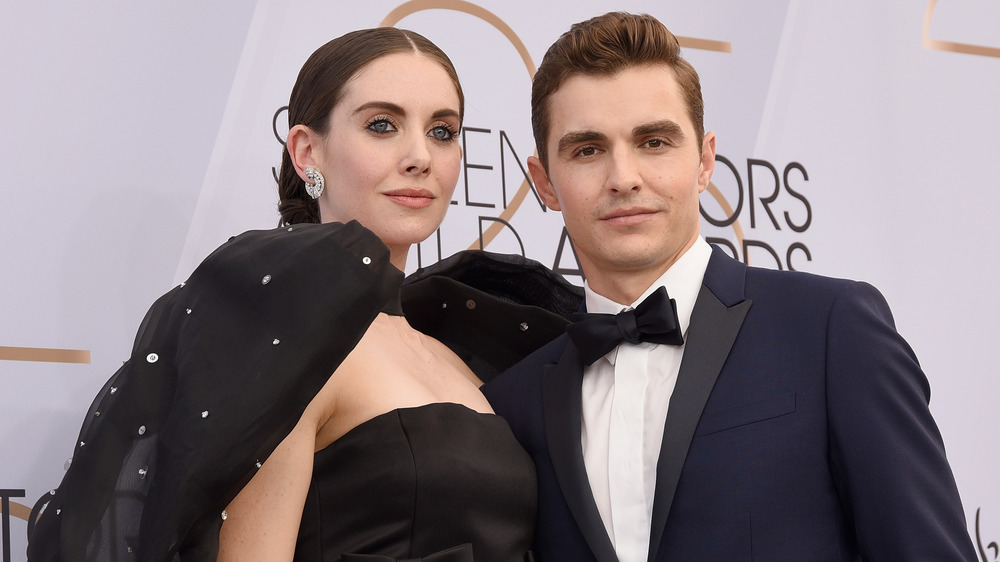 Presley Ann/Getty Images
Other than chilling with their cats, Alison Brie and Dave Franco recently starred opposite each other in his directorial debut, The Rental (via IMDb). The film follows two couples as they rent a vacation home for a weekend, but things don't really go as planned. While the film seems to be a straight-up slasher/horror, the couple had a blast working together.
"We've acted together, and so we knew that we would get along well, but we've obviously never worked together in this capacity. But what I will say is that I've always known that she's an amazing actress," Franco told People magazine. He also credits Brie for being his backbone during the directing process, which was understandably daunting at times. "There were moments throughout the shoot where I would really get into my own head and start to doubt myself in small ways."
Franco continued, "And so to be able to go home to her every night and have someone who would build me up and remind me that things were going well and that I was doing a good job -– it was invaluable and I honestly don't think I could have done this without her."