Kody Brown Opens Up About The 'Tension' In His Marriages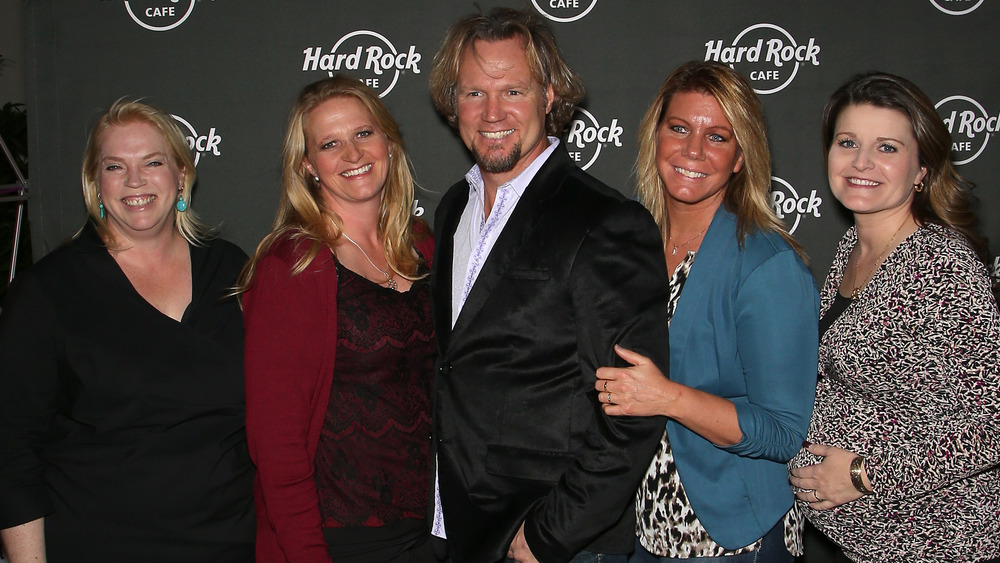 Gabe Ginsberg/Getty Images
Sister Wives star Kody Brown says that the COVID-19 pandemic has amplified the tension in his four marriages. In an exclusive interview with US Weekly, he told the outlet that when he watches the series he realizes that he's "not being calm when we're together" and there's a "psychic tension" amongst the group.
Brown speculated that some of the tension may be because his four wives, Meri, Janelle, Christine, and Robyn, are all the oldest child or daughter in their families and he has three older siblings. "They're used to being in charge and being the boss," he told US Weekly. "And I'm in a world where I'm supposed to be in charge, but I feel like the bottom."
He added that his wives are living "four separate lives" and this became especially apparent during COVID. The family tried to agree on health rules to follow, but not everyone was always on the same page, resulting in further tension.
Meri Brown described her marriage to Kody as 'over'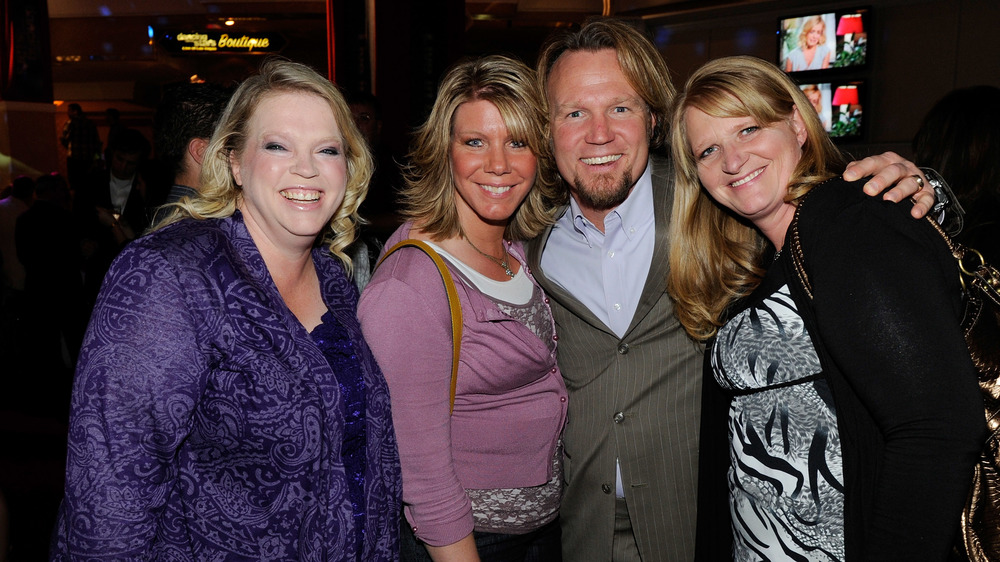 Ethan Miller/Getty Images
Out of all four wives, the tension appears to be at its highest between Kody and Meri. As recapped by People, they both addressed their relationship issues in the show's season premiere on Sunday, February 28. Kody described their relationship as "amicable." But Meri, who was angry about a misunderstanding regarding her house placement on the family's new property, went as far as to describe the marriage as "dead" and "over" during a therapy session.
During therapy, Kody added that he puts more effort into his relationships with Janelle, Christine, and Robyn than he does with Meri.
"I haven't put relationship effort into that relationship specifically because I have three other relationships that are rewarding and wholesome and with children that need me, need to see me," he said.
The couple's future is uncertain, but one person who really hopes they can make it work is Robyn, who stated that she loves both Kody and Meri and she'll "do what [she] can to help them." It sounds like we're in for plenty of drama this season.