The Real Cause Of Below Deck Sailing Yacht's Scary Boat Crash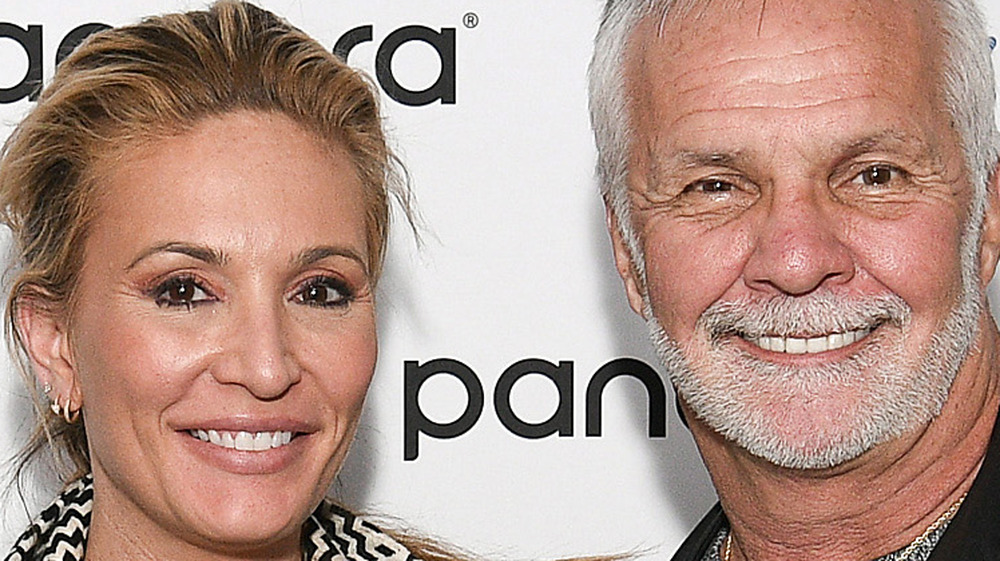 Dia Dipasupil/Getty Images
Below Deck Sailing Yacht fans can't get over season two's bombshell moment — a.k.a. that terrifying boat crash at the center of it all. Although the latest season is jam-packed with all the nautical drama, both below and above deck, the crash is what we can't stop thinking about. Luckily, Captain Glenn Shephard gave all the details on the accident to E! News, and to be honest, it's still pretty scary!
In the moment that has our hearts racing, the Parsifal III can be seen crashing into a docking wall, all the while Captain Glenn yells out expletives. While the Captain is known to be calm, cool, and collected, the alarming incident was enough to make him lose it.
As Captain Glenn explained to E! News, the crash was "the first time that's happened." As he explained, it is "fortunate it's the first time, but unfortunate that it happened." Adding to his regret, the Captain is also sorry for his use of curse words — but adamant that the event warranted it. As he told the outlet, he is "a sailor" after all, and that he "swear[s] occasionally." He stated, "obviously I get frustrated and things happened ... when something like that happens, it's pretty big."
Everything to know about Below Deck Sailing Yacht season two's boat crash
The Captain told Showbiz Cheat Sheet his cursing was due to thinking the crash was much worse. He explained, "In the end, it's not quite as bad as I feared. So I may have overreacted ... but yeah, it's pretty serious."
So what caused the crash in the first place? As the sailor described, it was all due to a "throttle malfunction." He continued, "there is a computer in between the throttles and the propeller to manage the load on the engine ... I was using a maneuver mode that I don't usually use, and I think my normal actions, in that mode, was a bit too much for the computer" (via E! News). Not used to the mode at hand, the boat soon slammed into the dock – which was a bit embarrassing for the seasoned expert.
As the Captain stated, "I've avoided [crashing] all my career and, of course, now with the cameras rolling it happens." That being said, he isn't letting it get to him, and we're here for it! Although he made it clear that "hitting the dock like that can be a season-ending incident," he reminded everyone that these "things do happen." But haters are of course gonna hate, and Captain Glenn knows he will "take a lot of flak" for the incident.
Although not sailing experts ourselves, we're more than a bit addicted to this new season of Below Deck Sailing Yacht — and no, as promised by Captain Glenn himself, he didn't just crash "for the drama." Whew!