The Ridiculous Number Of Rooms Queen Elizabeth's Second Palace Has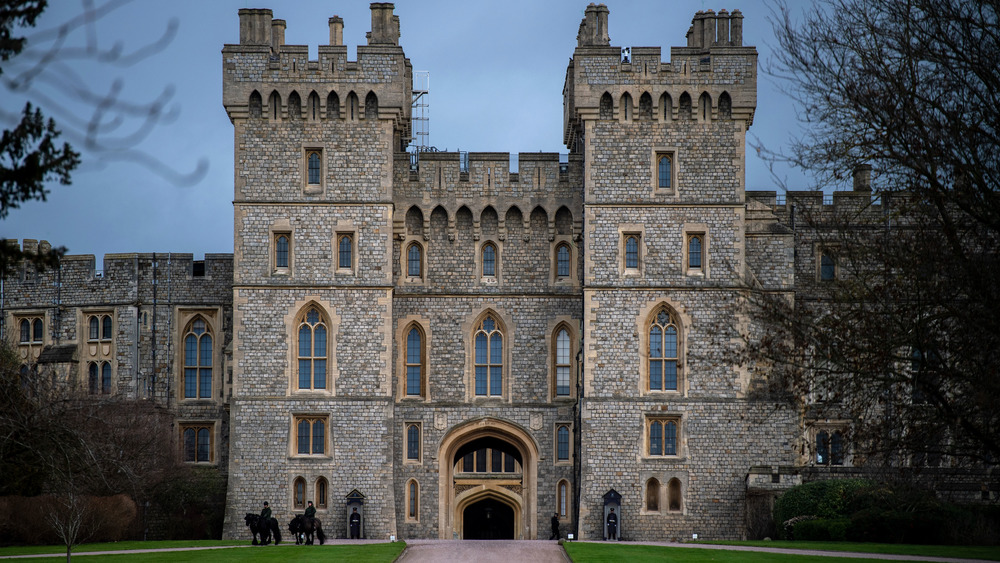 Chris J Ratcliffe/Getty Images
Queen Elizabeth hasn't been spending much time at Buckingham Palace in the last year. The 94-year-old monarch was forced to relocate from her primary residence because the palace is a working palace with offices and staff rather than a residential one. As a result, there's a lot of traffic in and out, which was determined to be unsafe (per Good Morning America).
Since then, the Queen has been staying at her second home, Windsor Castle (per Town and Country Magazine). The castle is considered the Queen's country home. She first moved there with her sister, Princess Margaret, during World War II due to security concerns. The castle sits on 13 acres of land. It has 1,000 rooms, making it the largest occupied castle in the world (per Royal.UK).
The history of the castle far predates its current occupants. Windsor Castle has been in the British royal family for over 900 years.
St. George Chapel is part of the rich history of Windsor Castle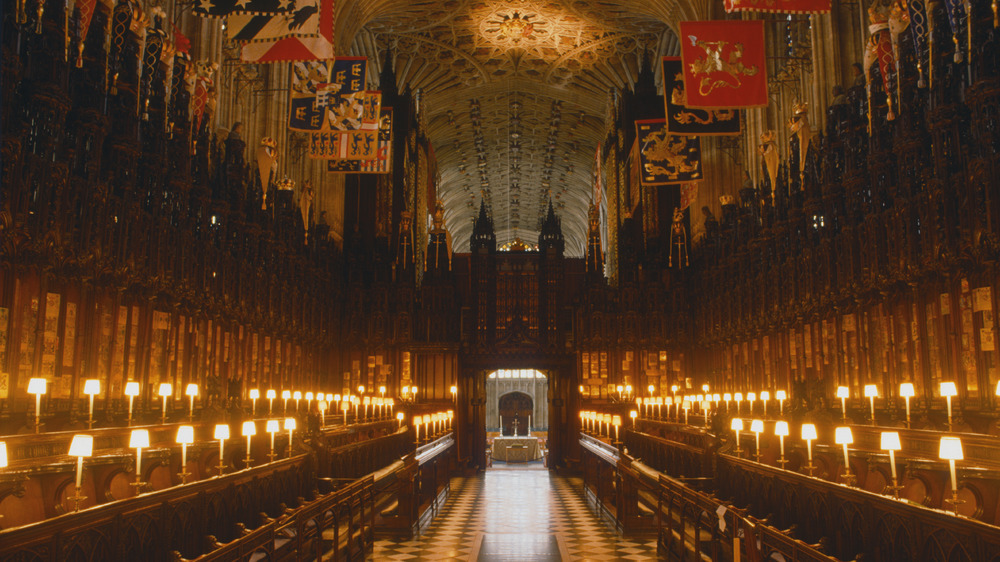 Epics/Getty Images
The chapel is an active place of worship opened to all on a daily basis (per Royal.UK). It's also been the site of many royal weddings. Most recently, Princess Eugenie married Jack Brooksbank at the chapel. Five months prior, Prince Harry and Meghan Markle held their royal wedding there (per Town and Country Magazine). There have also been a number of royal funerals there. Princess Margaret and Princess Alice, and Birgitte, Duchess of Gloucester's funerals were held there (via St. George's Windsor). 
Queen Elizabeth has grown quite fond of the castle. She even spent quite a bit of time restoring the castle after a 15-hour fire in 1992 damaged one-fifth of the castle. Another long-reigning monarch, Queen Victoria, spent much time at Windsor Castle with Prince Albert. He's even buried on the grounds in a mausoleum near Frogmore (per My Modern Met).