Who Is Michelle Pfeiffer's Husband, David E. Kelley?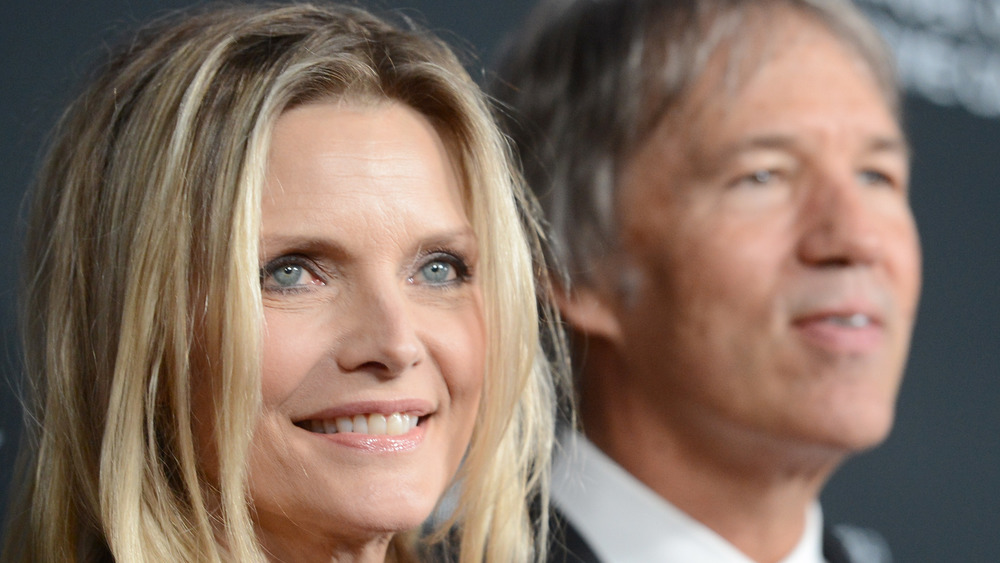 Jason Merritt/term/Getty Images
Michelle Pfeiffer is one of the most recognizable faces in Hollywood, best known for her roles in classics including Dangerous Minds, Batman Returns, and Scarface. Offscreen, she's been married to David E. Kelley since 1993 and the couple has two children together, son John and daughter Claudia Rose (via People).
Kelley may not have the same name recognition as his wife, but entertainment fans will definitely recognize his work. Kelley's most recent hits are both HBO limited series are The Undoing and Big Little Lies where he served as the creator, writer, and executive producer of both mystery series.
Prior to penning both shows, which are adaptations of books, Kelley already had a number of hits on his resume. He's the creator of TV shows Ally McBeal, The Practice, and Boston Legal. Kelley has also done some big-screen work. He wrote and produced several films including To Gillian on Her 37th Birthday, with starred Pfeiffer (via IMDb). However, he's enjoyed far more success on the small screen.
Kelley's career didn't begin in show business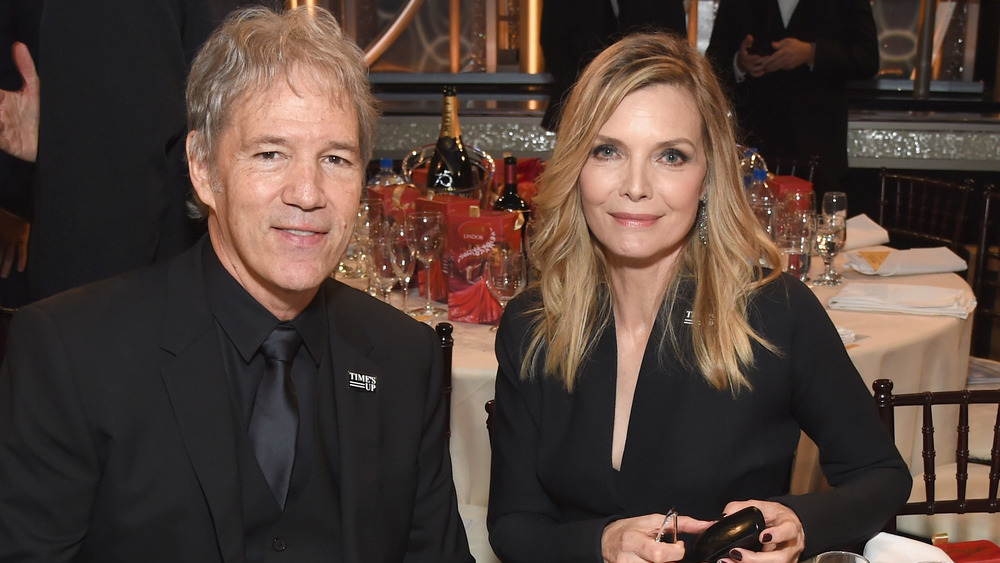 Michael Kovac/Getty Images
David E. Kelley's original career aspirations weren't in show business. After earning his undergrad degree in Politics from Princeton University, he went on to get his law degree from Boston University (via The Los Angeles Times). Screenwriting was a hobby of Kelley's when he was practicing law. In the mid-1980s, he connected with Stephen Bochco who was in search of screenwriters with a background in law for his series L.A. Law.
Kelley told L.A. Times that, although he liked being a lawyer, he found the entertainment business more enjoyable. "I just stumbled into this other world," he recalled. "A make-believe world, it was just more fun."
Kelley and Pfeiffer met on a blind date in 1992 and married less than a year later (via People). Pfeiffer shared that part of the reason she knew Kelley was "the one" was because they immediately got to see each other as parents. She had begun her daughter Claudia Rose's adoption process right before meeting Kelley and it went through two months after their first date.
Although they're supportive of each other's careers, Pfeiffer said she and Kelley prefer not to work together. "I've seen a lot of couples where they seem to have a really great marriage," she told The New Yorker, "and then they work together and next year they're filing for divorce."