Does Elderberry Really Help With Cold & Flu Symptoms?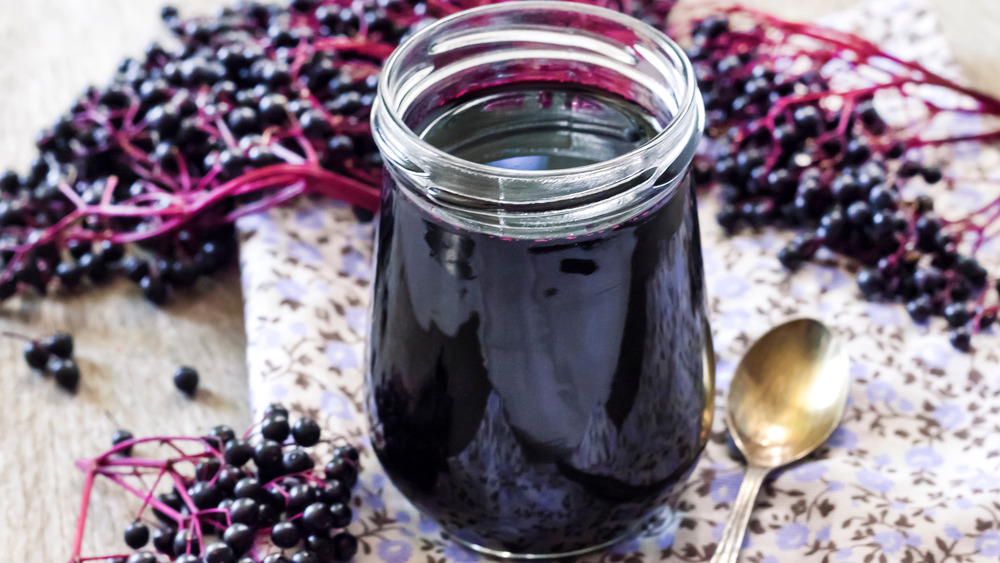 Shutterstock
When dealing with cold and flu symptoms, many of us look for natural solutions to ease some of the discomforts. A popular choice in recent years — and one that appeared to be backed up by science — was anything containing elderberry, in many forms, from lozenges to juice shots.
As explained by Cleveland Clinic, elderberry supplements have been used to treat a wide variety of conditions including sinus infections, toothaches, headaches, high cholesterol, upper respiratory infections, and chronic fatigue syndrome. However, experts at the Cleveland Clinic caution that elderberry may not be the silver bullet for curing so many health problems — and this includes its effectiveness in easing cold and flu symptoms.
Cleveland Clinic pointed to a study published in The Journal of General Internal Medicine in September 2020. The study was led by Michael Macknin, M.D., professor emeritus of pediatrics at Cleveland Clinic Lerner College of Medicine, and included 87 participants, all over the age of five.
The most important thing is to get your flu shot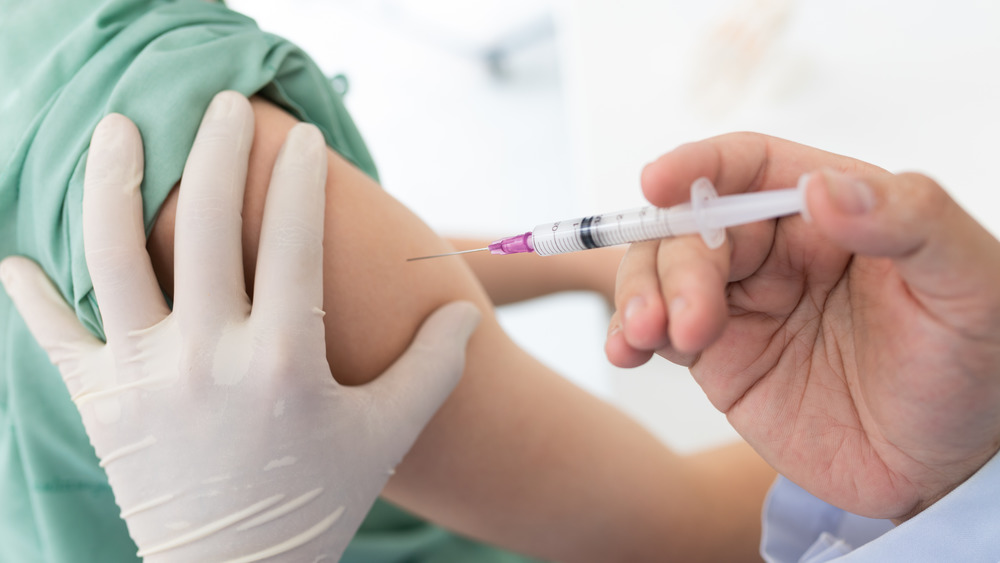 Shutterstock
Participants in the study were given either a placebo or elderberry extract, which they took for five days. The findings? The elderberry group's symptoms were no less severe than the group taking the placebo. There was also one concerning finding in the study: For the people taking elderberry without the optional Tamiflu, symptoms on average lasted for two days longer compared to those taking a placebo.
These findings contradict previous studies, showing that more research is needed to conclusively state that elderberry helps with flu symptoms.
Even doctors who have said elderberry could be helpful with symptoms have urged people to exercise caution when using it. In 2019, Russell Greenfield, M.D., told Novant Health that elderberry could be helpful because it may provide anti-inflammatory and anti-viral activity. However, he noted that anyone with the flu should contact their doctor before taking any elderberry products.
The most important thing is to get a flu shot each year. Although the shot doesn't guarantee that you won't get the flu, it certainly lowers your chances. According to the CDC, flu shots prevented approximately 7.5 million flu cases in the 2019-2020 season. For those who did get the flu anyway, vaccinated patients experienced less severe cases than those who hadn't received the vaccine — they were 59 percent less likely to be hospitalized in the ICU, according to a study published in the medical journal Vaccine.