Inside Paris And Nicky's Reaction To Kathy Hilton Joining RHOBH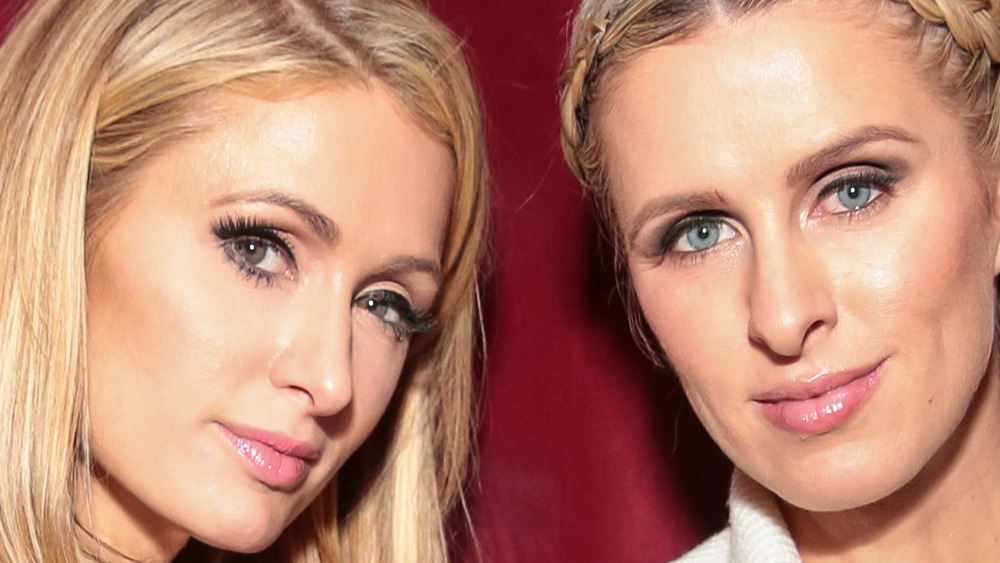 Cj Rivera/Getty Images
With Kyle Richards as the only original cast member still standing on the Real Housewives of Beverly Hills, it's no wonder that her famous sister, Kathy Hilton, would be rumored to join the show. In the first season, viewers watched as Kyle and her sister Kim ruled the roost over the friend group. After 11 years, fans will finally get to see Kyle's relationship with her other sister — Paris and Nicky's mother.
Paris' new podcast revealed that the two sisters never heard that their mother was joining the hit Bravo series. According to People, Paris and Nicky learned that Kathy was set to come on as a "friend of" after the network's cameras had started filming. Nicky explained, "First of all, my mom was so shady about the whole thing. Pretty much every year this rumor surfaces: 'Kathy Hilton is joining The Real Housewives of Beverly Hills.' And we're like, 'No she's not.' This year was no different."
The 37-year-old mother-of-two even confronted Kathy about the rumors after they continued to spread — and she continued to deny any validity. "She goes, 'Well, they've asked me and I'm thinking about it, but I'm probably not going to do it.' Cut to Paris and I in Soho walking down the street and our friend FaceTimes us being like, 'I see your mom is on the Real Housewives. PEOPLE magazine just confirmed it.'"
The sisters are fans of the show but don't want their mom on it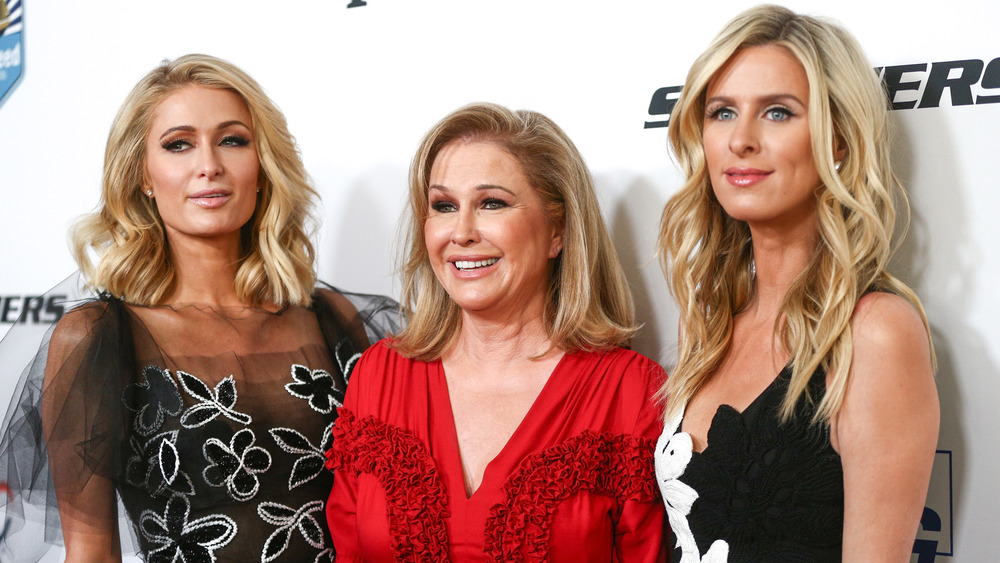 Rich Fury/Getty Images
While Nicky explained that she enjoys the Real Housewives of Beverly Hills, she also noted, "But if someone were to ask me, 'Do you want your mother on it?' No!"
The two have certainly witnessed the ups and downs that their Aunt Kyle has experienced while on the reality show. With high profile appearances from stars like Kris Jenner on the show in recent seasons, fans have always wanted to see more of the glamorous life in Beverly Hills. Bravo TV explains that Richards has always been close with her two heiress nieces, standing in the spotlight together over the years.
Paris, Nicky and Kathy have all appeared on the show, with their mother having the most air time between the three. Even after those brief experiences, the sisters have their reservations. "She doesn't know what she's getting into!" Nicky exclaimed. "Barron told me they were filming a few weeks from the house and he could hear the shouting from his bedroom," according to People.
Paris explained her thoughts, saying, "My mom lied to us, pretended she wasn't doing it, wouldn't admit it. There's no way she would do this if there was not a pandemic happening and she wasn't so bored at home for the last year. There's no way she would have said yes. They've asked her every year."
With the pandemic to thank for their mother's new venture, the sisters will have to wait and see what kind of drama unfolds in the Hilton family.