How Demi Lovato Learned To Be At Peace With Her Body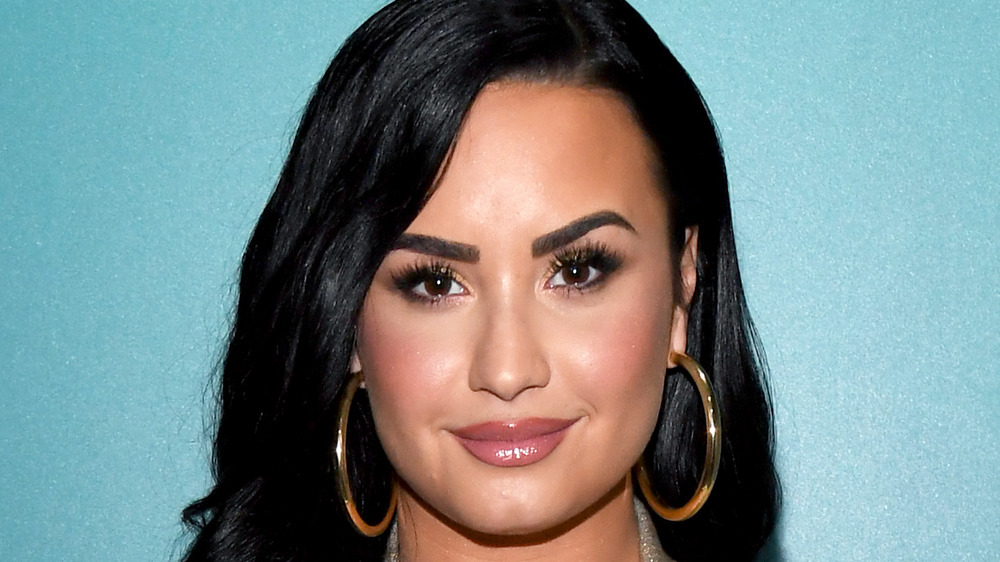 Kevin Mazur/Getty Images
Demi Lovato has been quite open about her struggles with her body image over the years as well as her eating disorder. "I thought the past few years was recovery from an eating disorder, when it actually was just completely falling into it," she said on the Pretty Big Deal with Ashley Graham podcast last year (via USA Today). "Maybe my symptoms weren't as obvious as before, but it was definitely an eating issue."
Lovato revealed that she turned to "extreme dieting" and worked out several times a day in an effort to lose weight. "I was just running myself into the ground," she said.
Lovato has now found a healthier relationship with food and exercise, though, and is proud of how far she has come on her journey. The singer has recently lost weight, but it's from following healthier habits. Lovato also has a more positive mindset now. "I'm full of peace, serenity, joy, and love today," she wrote in the caption of an Instagram video in which she shows how loosely her pants fit now.
Demi Lovato revealed that she doesn't 'live life accordingly to diet culture' anymore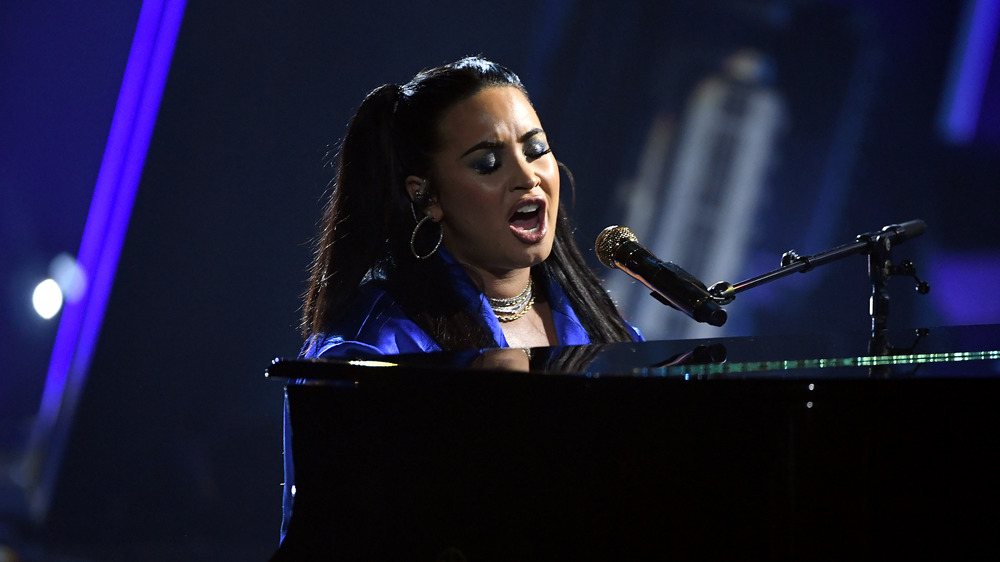 Kevin Winter/bbma2020/Getty Images
In text accompanying the video, Lovato wrote that she was not intentionally trying to lose weight but that she did so through her new and healthier approach to diet and exercise. "I don't count calories anymore," she wrote. "I don't over exercise anymore. I don't restrict or purge. And I especially don't live life accordingly to the diet culture.. and I've actually lost weight. This is a different experience But I feel full. Not of food. But of divine wisdom and cosmic guidance. Peace. Serenity. Joy. And love."
Lovato also recently raised awareness about orthorexia in an Instagram post during National Eating Disorders Awareness Week. Per Healthline, orthorexia "is an eating disorder that involves an unhealthy obsession with healthy eating."
"Recovery is possible," she wrote.
If you are struggling with an eating disorder, or know someone who is, help is available. Visit the National Eating Disorders Association (NEDA) website or contact NEDA's Live Helpline at 1-800-931-2237. You can also receive 24/7 Crisis Support via text (send NEDA to 741-741).