Here's What Laura Linney's Net Worth Really Is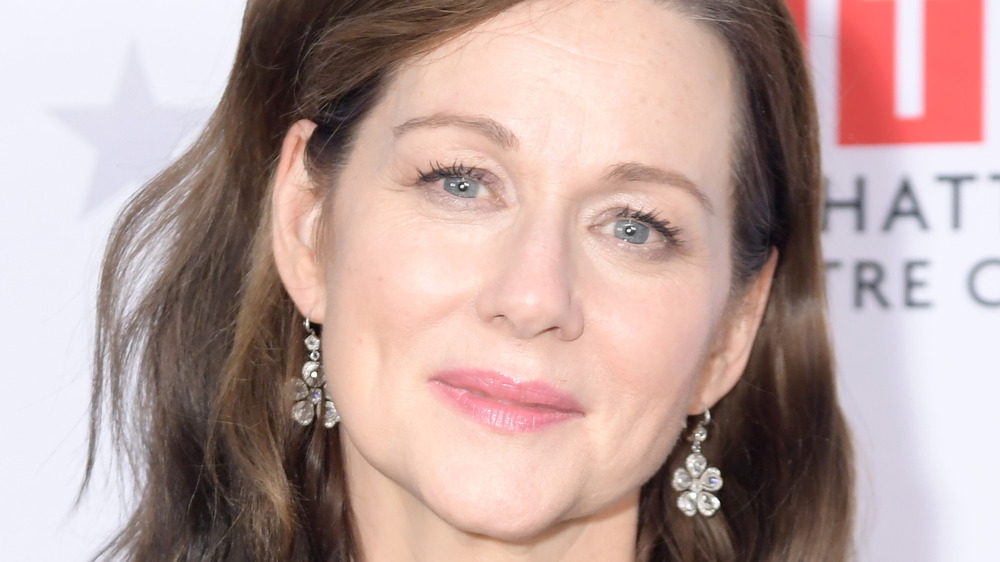 Michael Loccisano/Getty Images
Laura Linney is perhaps best known for her role in Love Actually — we are still sad Sarah didn't get together with Karl (via IMDb). Meanwhile, Linney has been a working actress since the mid-1980s, with notable roles in films like Dave and Mystic River, and the mini-series John Adams (via IMDb). Most recently, the star appeared as Wendy Byrde opposite Jason Bateman in the acclaimed TV series Ozark. Linney has been nominated and won multiple Golden Globes and Emmys for her work.
With all she has accomplished, one would assume the actress is worth quite a bit of money. And that is a fair assumption, with the 57-year-old also having appeared in a variety of Broadway theater productions, such as Time Stands Still (via Celebrity Net Worth). That said, Linney's actual net worth might surprise some fans, as it is less than you might expect from such a big star.
Laura Linney leads a pretty quiet, simple life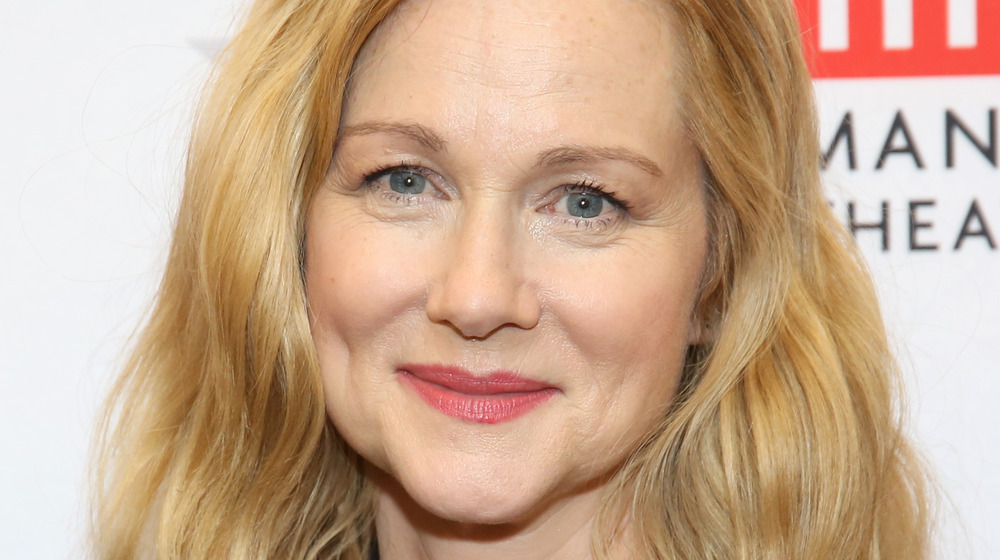 Walter Mcbride/Getty Images
Although the star walks red carpets like it's no big deal, and is called "one of Hollywood's most enduring actors" by Daily Mail — but she also leads a fairly normal private life, having married real estate agent Mark Schauer in 2009 (via Pure Wow).
The couple welcomed a child when Linney was 49, with the actress saying about why she kept the pregnancy on the down low, "Well, I was an older mother-to-be, and it had taken me a very long time to have a child. I wanted to make sure that my child actually arrived, and was safe and healthy. I was just very, very quiet about it — I didn't hide it intentionally, I just didn't advertise it. So, it was the right thing for me and my family."
Meanwhile, money isn't everything to Linney, who told Daily Mail, "The person who makes the most money is viewed as the most successful. That's twisted logic. And people look to money as a substitute for love, but it isn't. It's wonderful to have money — it has certainly changed the contents of my wardrobe! And it allows me to be pickier about the work I do."
All told, Linney is worth $10 million.