Amanda Gorman Reveals Her Ultimate Career Goal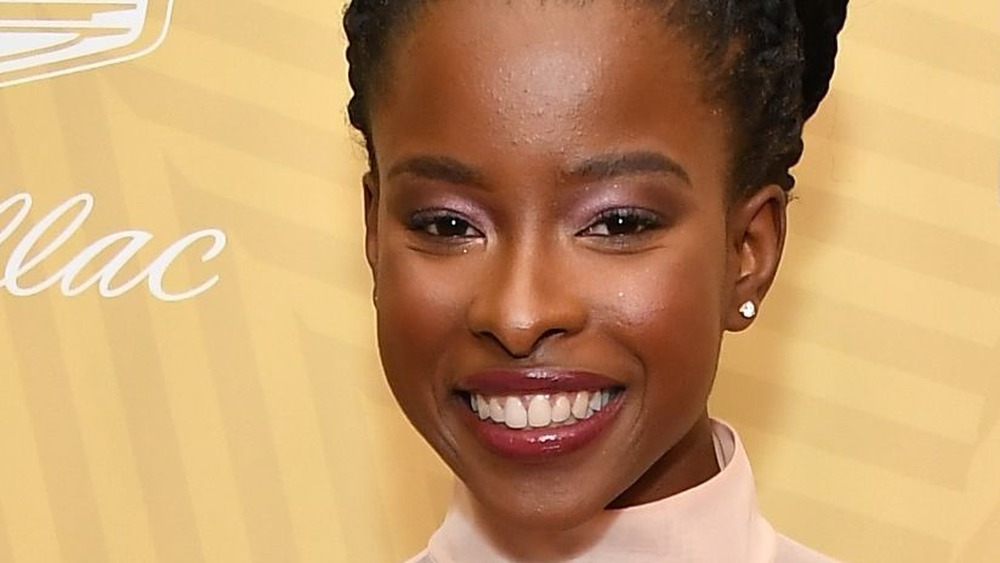 Amy Sussman/Getty Images
Amanda Gorman captivated the nation with her powerful performance at President Joe Biden's inauguration in January. The talented young poet was already making waves before that as the first National Youth Poet Laureate, but the inauguration catapulted her to national attention. "Afterwards, my mom and I, we were just quiet backstage," she told People of her life-altering performance. "We knew our world had changed in six minutes."
Following her successful performance, the Harvard graduate's books topped the Amazon bestseller charts. She was also invited to perform again at the Super Bowl, and also signed a modeling contract.
It's been a wild ride for the 22-year-old, and she's just getting started. She envisions herself not only continuing to write and perform poetry, but also has political aspirations. "When I was at Harvard, I thought I would have to go down this kind of more orthodox path of 'Okay, so I'll go to law school and then maybe I'll run for local public office,'" she said. "Now I realized that perhaps my path will be a different one, that it might be performing my poetry and touching people that way, and then entering public office from a platform that was built off of my beliefs and thoughts and ideas."
Amanda Gorman wants to be president one day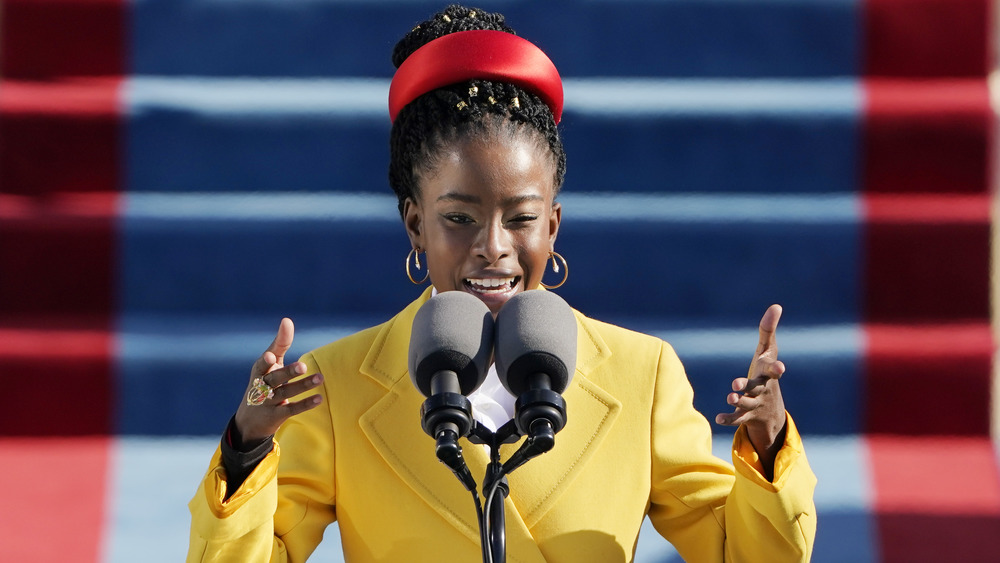 Pool/Getty Images
Gorman previously opened up about her goal of becoming president in an appearance on The Ellen DeGeneres Show, revealing that it's been a goal since middle school. "I had a math teacher who said kind of somewhat jokingly — because I was a very passionate, feisty girl, as I am today — you should run for president," she said. "I was like, you know what? That tracks. Let's put that on the bulletin board for the future."
It will be a few years before Gorman is eligible to run for president, but she has been prepping for it for years — and so has her twin sister, who actively avoided being photographed at college parties. "And she would say, 'Don't get a photo of me, my sister is running for president in 25 years from now. I can't have an image coming up,'" Gorman said. "So we all really hold ourselves accountable to the dream."
Gorman has already established a network of powerful women who can guide and mentor her, including Hillary Clinton and Oprah Winfrey. "I think that will begin with just discussions with them and really absorbing their wisdom and then seeing how I can make that leadership and that path my own," she told People.