This Is Olivia Rodrigo's Surprising Celebrity Crush
Jason Mendez/Getty Images
Singer Olivia Rodrigo is freaking out over a new Saturday Night Live sketch that featured her song, "Driver's License," and starred none other than her number one celebrity crush (via ET Online). Although, fans of the star may be surprised to learn who the object of her affections is, given that the sketch starred Bridgerton's Regé-Jean Page — and that is not who Rodrigo is crushing on.
In the hilarious bit, a group of guys in a pool hall get all emotional as they discuss the true meaning of the breakup anthem (via YouTube). Kenan Thompson and Pete Davidson, among other SNL regulars, lip sync the lyrics and compliment Rodrigo's voice. About the song, one "dude" notes "It's pure. That's for sure."
"I was absolutely floored. I was screaming," Rodrigo told ET about seeing the skit, adding, "I think being made fun of and parodied on SNL is the biggest compliment in the whole world, so that was so surreal."
Olivia Rodrigo's song is all over the place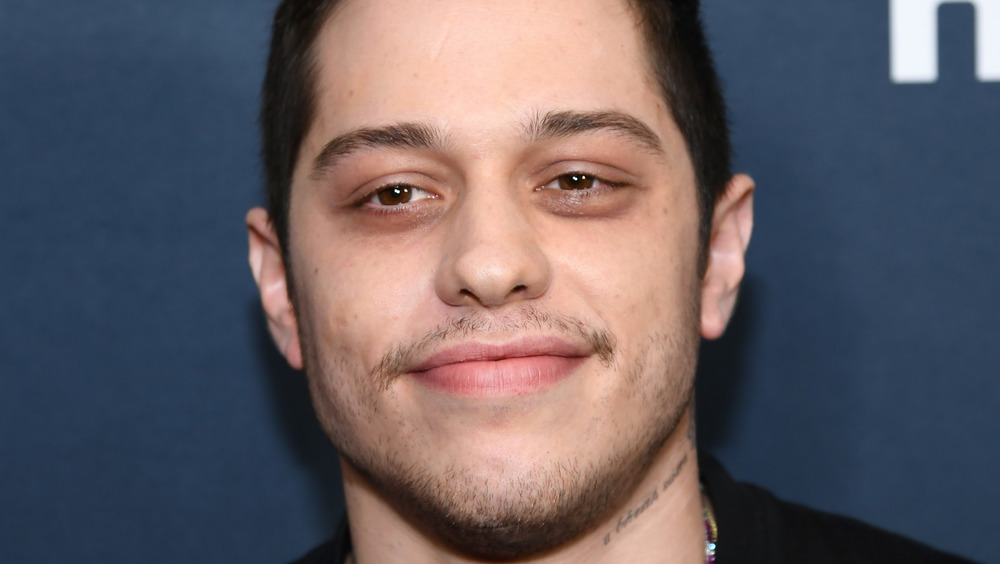 Dimitrios Kambouris/Getty Images
Meanwhile, the teen star also noted, "Never in my wildest dreams did I think that they were going to do a 'Driver's License' sketch where they played the entirety of 'Driver's License.'" And it turns out the icing on the cake was that her crush, Pete Davidson, was featured in the sketch, with Rodrigo sharing that he was "comparing me to Taylor Swift, who is my idol. It was just insane. It was on my 18th birthday too, so it was just a crazy day."
This is not the first major boost "Driver's License" has received of late, with Kim Kardashian recently posting an Instagram video that features her driving while blasting the song. Fans were quick to speculate that the mom of four was playing the tune as a direct response to the news that she had ended her marriage to Kanye West.
Clearly the song is huge, with Billboard reporting it is topping global charts for the seventh week. Meanwhile, if you scroll through Twitter, you'll come across endless covers of the viral hit.