What We Know About Mila Kunis And Macaulay Culkin's Relationship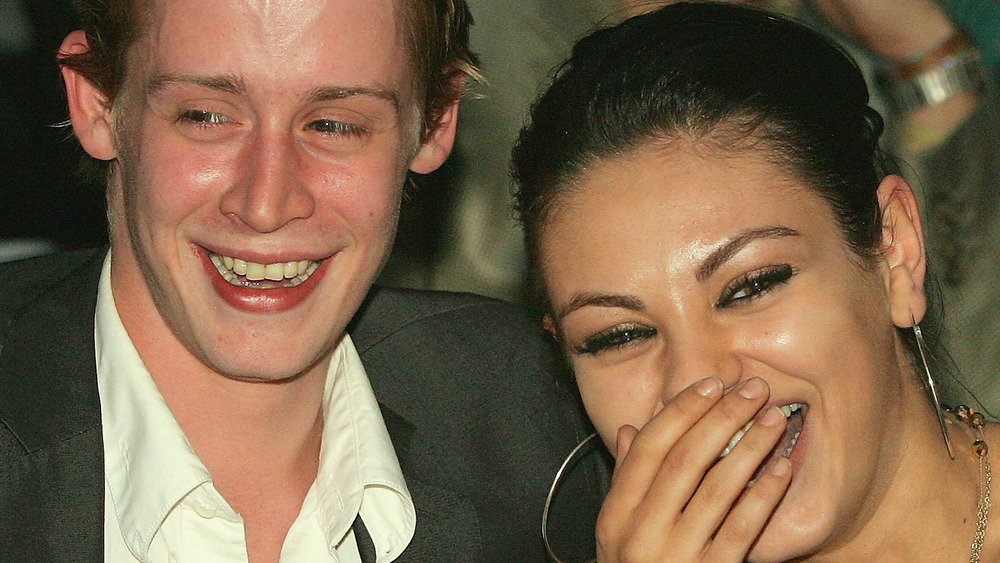 Ethan Miller/Getty Images
Mila Kunis may be married to her former That '70s Show co-star, Ashton Kutcher, at the moment, but their relationship isn't the actress' only high-profile romance.
Years before Kunis began dating, and later married, Kutcher, she was involved in a serious relationship with Home Alone actor Macaulay Culkin, who she dated for eight years prior to their 2011 split. "The split was amicable, and they remain close friends," Kunis' rep told Page Six at the time of their split.
But, years later, during an interview with Dax Shepard on his podcast, Armchair Expert With Dax Shepard, Kunis admitted that her breakup with Culkin, who she began dating in 2002 when she was 18 and he was 21, wasn't exactly clean and dry.
"I had a horrible, horrible breakup," Kunis told Shepard, via Entertainment Tonight. "I f**ked up. I was an a**hole in my 20s and I'll be the first to admit it. It's f**ked up what I did and it's f**ked up how I did it." Although Kunis didn't explain what exactly caused her split from Culkin, she said she did some serious self-reflecting after their breakup to understand why she did what she did.
Macaulay Culkin was 'huge' when he dated Mila Kunis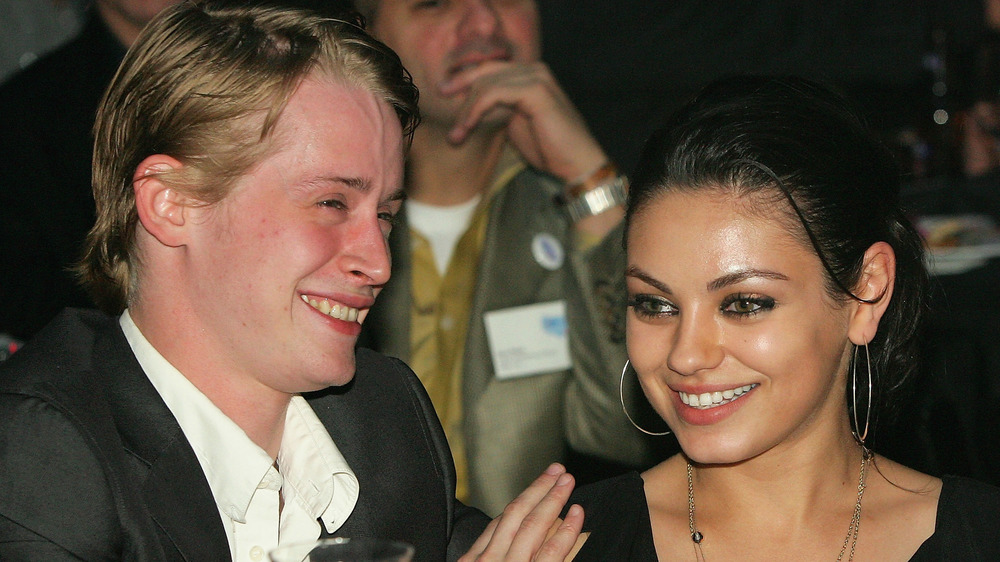 Ethan Miller/Getty Images
During the former couple's relationship, Kunis frequently dealt with the intense fanfare attached to her then-beau. "He was huge," Kunis recalled to Howard Stern in 2016. "You couldn't walk down the street with him. He always had this weird attraction, like fans just screamed when they saw him!" (via Entertainment Tonight). Looking back, Kunis admitted to feeling as if people's reactions to Culkin were "very abnormal" (via Entertainment Tonight).
Although Kunis struggled with her boyfriend's massive notoriety, she told Women's Health in 2009, via The Sun, that she and Culkin did their best to "work through" their challenges. "We grew up together," she noted. "You find a steady rock in your life and that's all you need. We have our ups and downs, but work through them."
Following the end of her relationship with Culkin in 2011, Kunis went on to marry Kutcher, the father of her two children, and Culkin began dating Brenda Song in 2017.