Daisy Ridley's Charming Moment Finally Meeting This Star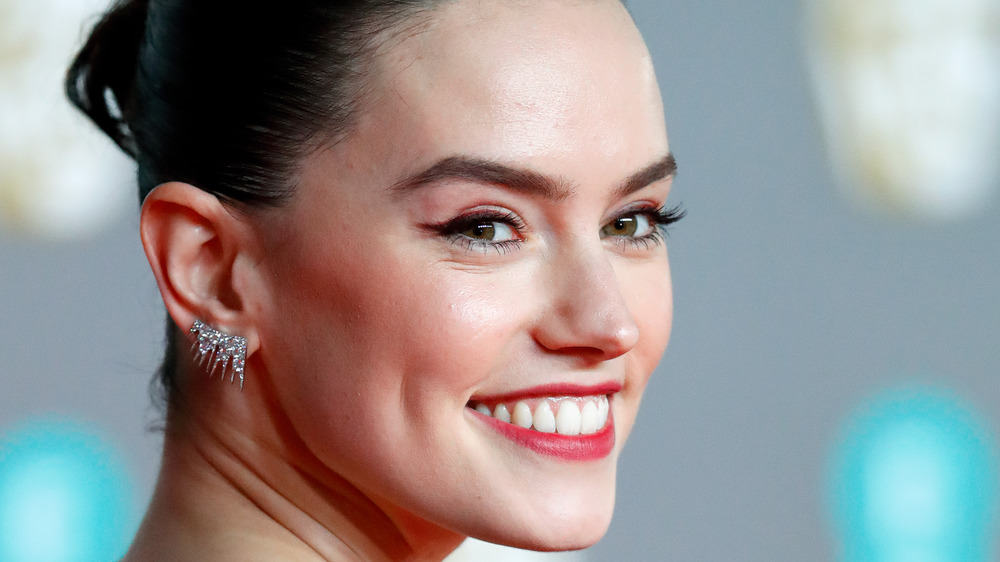 Max Mumby/indigo/Getty Images
English actress Daisy Ridley won our hearts as Rey in the Star Wars sequel trilogy, and now that we know just how starstruck she was when meeting a certain child star, we kind of want to be her best friend. While we're sure Ridley must send Star Wars fans in a tizzy herself, the actress could barely contain her excitement when meeting her unexpected childhood idol. And yes, her reaction is adorable!
Ridley sat down to chat with Comedy Central After Hours host Josh Horowitz on his online interview series Stir Crazy with Josh Horowitz, and all kinds of laughs ensued. As she spoke about her upcoming sci-fi movie Chaos Walking, Ridley could never have expected the upcoming surprise guest.
Before the shock comes into play, Horowitz asks Ridley about her favorite childhood movie, Matilda. Based on the Roald Dahl book of the same name, the 1996 film follows a young girl who moves objects using her mind, and who must deal with a less-than-ideal family situation (via IMDb). A true '90s classic, Horowitz asks Ridley if she truly knows the entire film by heart — which prompts Ridley to recite the film from memory, quoting all the best lines. 
As the Star Wars actress still has no idea what is about to occur next, the host says he wants to quiz her on her Matilda knowledge — he just needs some extra reinforcement, first.
The surprise guest left Ridley at a loss for words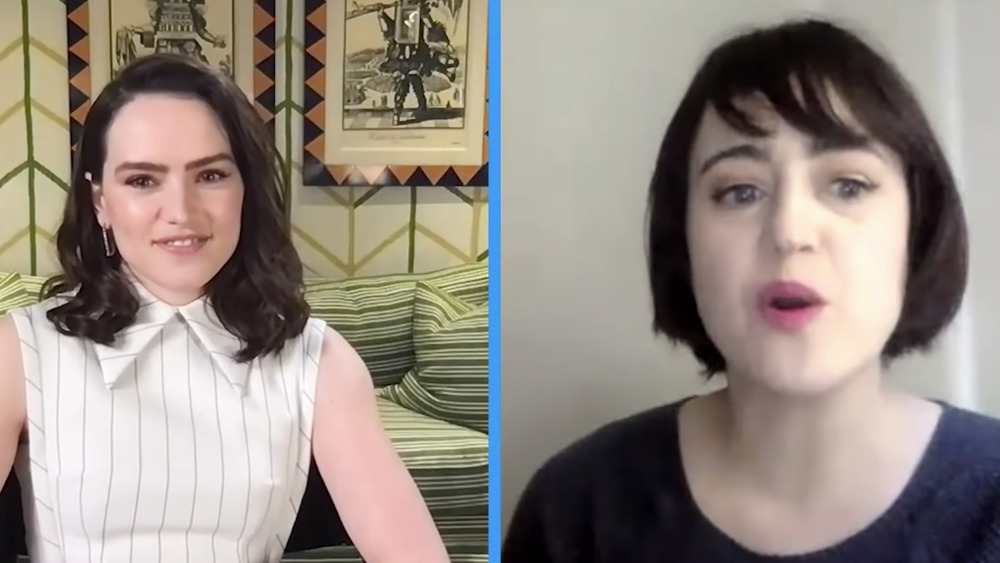 Kevin Winter/Getty Images
As Ridley looks on in anticipation to figure out what Horowitz means, none other than Matilda star Mara Wilson appears on screen. The Star Wars celeb is immediately taken aback, and her face screams pure shock. As seen in the interview, Ridley's mouth opens in astonishment, and she keeps that expression as Wilson introduces herself. Still not over it, she finally works up the nerve to speak: "Stop it! Genuinely, what the f***?"
As endearing as ever, Ridley can't contain her excitement at meeting one of her favorite childhood actresses. Wilson goes on to describe how amazing it is that Ridley is such a fan, saying, "I've been hearing for years that Daisy was a fan and, you know, I loved her so much, I thought she was such a great actress." After getting introduced for the first time, Wilson tells Ridley, "Seriously, it means so much to me, especially because I was such a huge Star Wars fan as a kid," letting us know the admiration goes both ways!
Ridley and Wilson begin to talk about the movie that won so many 90s kids' hearts, fully nerding-out on Matilda facts. Wilson asks the Star Wars actress to complete several Matilda quotes, including "Everyone is born, but..." which Ridley says she is "ashamed" to not know (the correct answer is "...not everyone is born the same"). But the actress does get all the other ones right, including completing classic lines like, "They're all mistakes, children. Filthy, nasty things. Glad I... never was one," proving her impressive fandom!