Dr. Fauci Has Harsh Words About States' Mask Mandate Rollback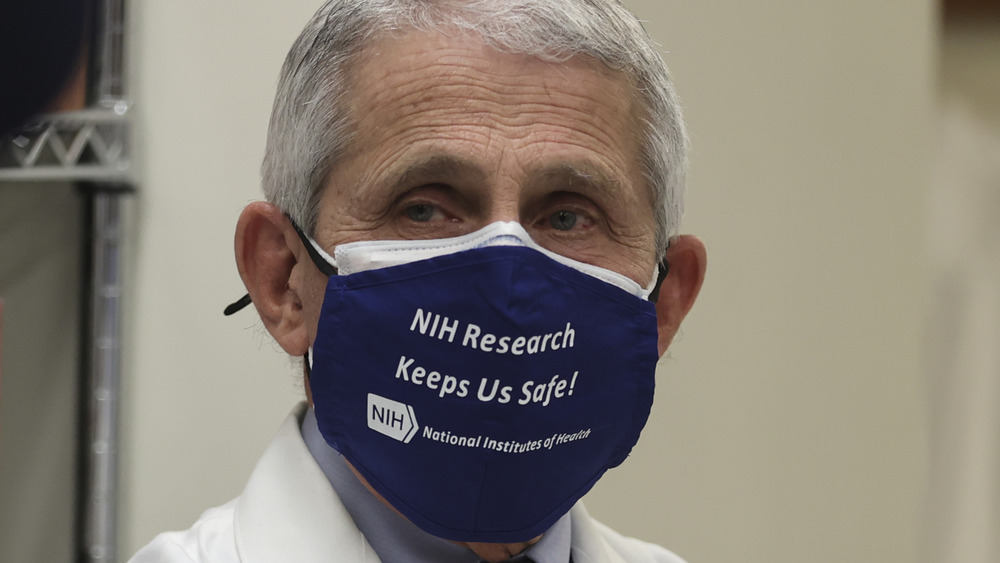 Bloomberg/Getty Images
If you've been keeping an eye on the country's coronavirus tracker, you might notice that key statistics such as new cases, hospitalizations, and deaths have dropped sharply after hitting winter highs. However, medical experts like pandemic expert Dr. Anthony Fauci are warning against moving towards lifting mask mandates as while the data looks encouraging, for now, they offer a warning sign to those who choose to ignore it. "If you look at the amount of infection that is in the community right now – even though the slope is coming down sharply if you look at the last seven-day average – it's plateaued," Dr. Fauci said during a COVID-19 town hall with members of the United Food and Commercial Workers International Union (via Facebook). "That's a dangerous sign because when that has happened in the past, when you pull back on measures of public health, invariably you've seen a surge back up." 
Two states as of March 2021 – Texas and Mississippi – plan to end their mask mandates, and want businesses to reopen at 100 percent. Texas Governor Greg Abbott, whose state just went through a wrenching winter storm, said: "It is now time to open Texas 100 percent. COVID has not suddenly disappeared, but state mandates are no longer needed," (via NBC News). Mississippi Governor Tate Reeves made his feelings known via social media, where he announced "Our hospitalizations and case numbers have plummeted, and the vaccine is being rapidly distributed. It is time!"
Dr. Fauci: Our daily infection rate is not low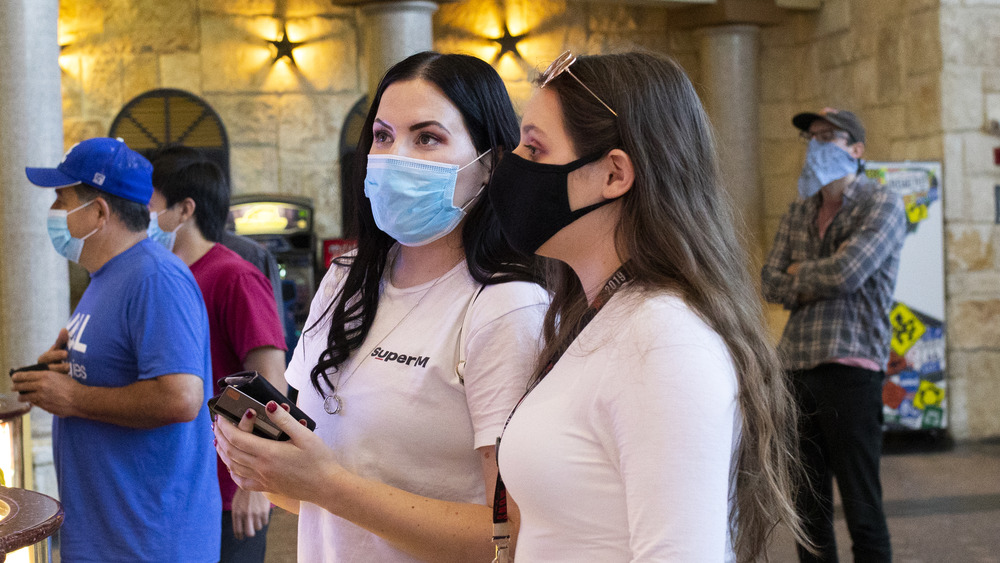 Bloomberg/Getty Images
During his town hall, Dr. Anthony Fauci pointed out that while the situation did look better, we are nowhere where we need to be so the country can celebrate. "We really don't want to claim premature victory," he said. "Right now, the level of community spread is between 55,000 and 70,000 cases per day. In order to completely pull back on all public health measures, you want that level to be remarkably low, and 60,000 to 70,000 per day is not low. So, I think that is really risky to pull back on mitigation measures of public health" (via Facebook). 
A look at The New York Times coronavirus tracker supports Dr. Fauci's comments; the United States today is just slightly off the highs that it hit in July 2020, when the summer surge happened. And while the number of cases dipped since then, it also skyrocketed to new highs toward the end of 2020. That surge helped bring the total number of cases to a recorded 28.7 million, and contributed to a staggering 517,000 deaths due to the coronavirus alone.
President Joe Biden calls ending COVID-19 protections now "Neanderthal thinking"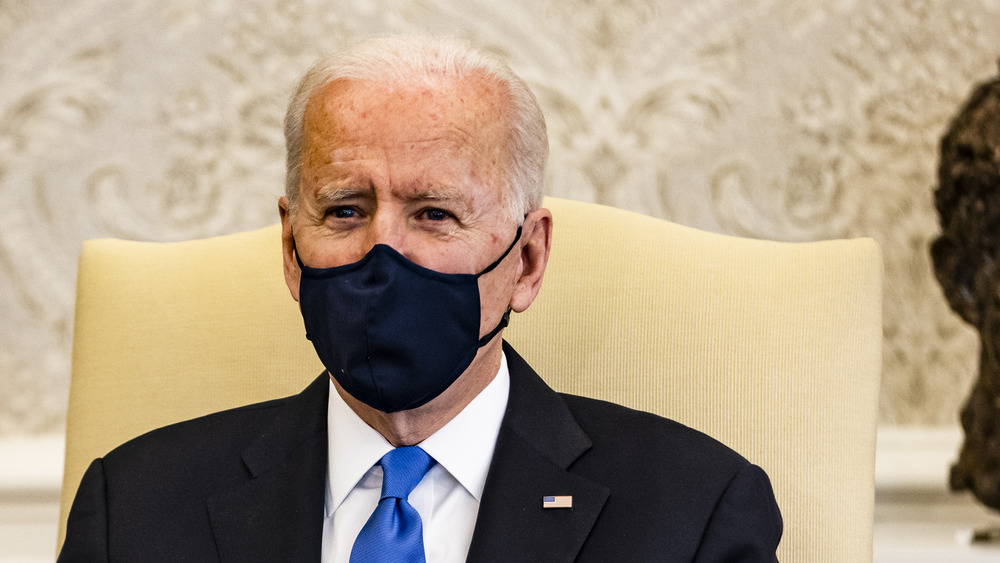 Samuel Corum/Getty Images
President Joe Biden has turned heads with his criticism of both Texas and Mississippi governors. He not only called their decision to end mask mandates "a big mistake," and also added, "The last thing – the last thing we need is Neanderthal thinking that in the meantime, everything's fine, take off your mask, forget it. It still matters," Biden says (via CNN). 
Biden also joined calls made by both Dr. Anthony Fauci and CDC Director Rochelle Walensky who said, "I am really worried about reports that more states are rolling back the exact public health measures we have recommended to protect people from COVID-19," (via NBC News). 
Walensky warned, "Please hear me clearly. At this level of cases with variants spreading, we stand to completely lose the hard-earned ground we have gained."
Texas and Mississippi appear to be hoping that the coming of a vaccine will be enough to keep the coronavirus at bay, despite medical concerns that COVID-19 variants will be able to get around the protection vaccinations offer.