What Dr. Fauci Thinks Of Trump Getting Vaccinated Secretly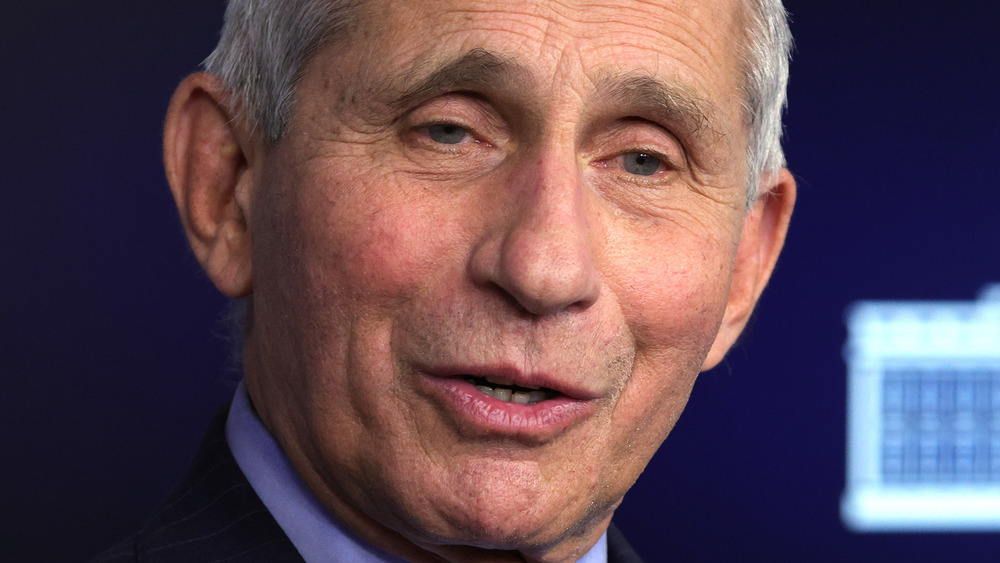 Alex Wong/Getty Images
It recently came out that Donald Trump reportedly received the COVID-19 vaccine in January during his final days as president. His wife, Melania Trump, reportedly received the vaccine as well. While many well-known people have been vaccinated publicly in recent months in order to demonstrate that the vaccine is safe, Trump received his quietly with no press coverage.
Then President-elect Joe Biden publicly received the second dose of the COVID-19 vaccine in January (via ABC7). Infectious disease expert Dr. Anthony Fauci, who was a member of Trump's White House Coronavirus Task Force and is now President Biden's chief medical advisor, also received the vaccine publicly in order to encourage others to get the shots. "Got it," he told CNN after receiving the second dose in January. "So far, so good."
Fauci recently weighed in on Trump's decision to receive the vaccine privately instead of publicly or even announcing his vaccination to the public.
Dr. Fauci thinks Trump missed 'an extraordinarily good opportunity'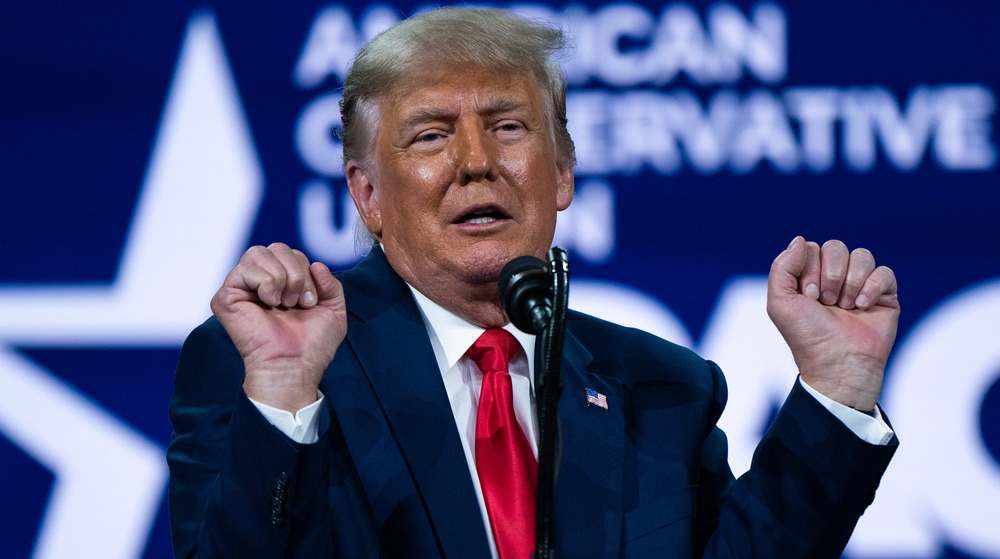 Bloomberg/Getty Images
"That would have been an extraordinarily good opportunity to get a signal to the people who would clearly have listened to him the way they listen to him in many other ways," Fauci told CNN (via Newsweek).
Fauci added, "It was unfortunately a lost opportunity because he could have gotten a lot of people who are hesitant about getting vaccinated, vaccinated. I'm sorry he didn't do that."
Many people have been hesitant to receive the vaccine, expressing concerns over its emergency approval. Fauci has urged the public not to be concerned, though, assuring people that it is safe. "It was certainly the fastest we've ever approved the vaccine," he told the Daily Beast in December. "But the speed is related to the extraordinary scientific advances in platform technology from vaccines that allowed us to do things in months that would have formerly taken several years."