Why Michelle Obama Thinks She Should Be 'Getting Out Of The Way'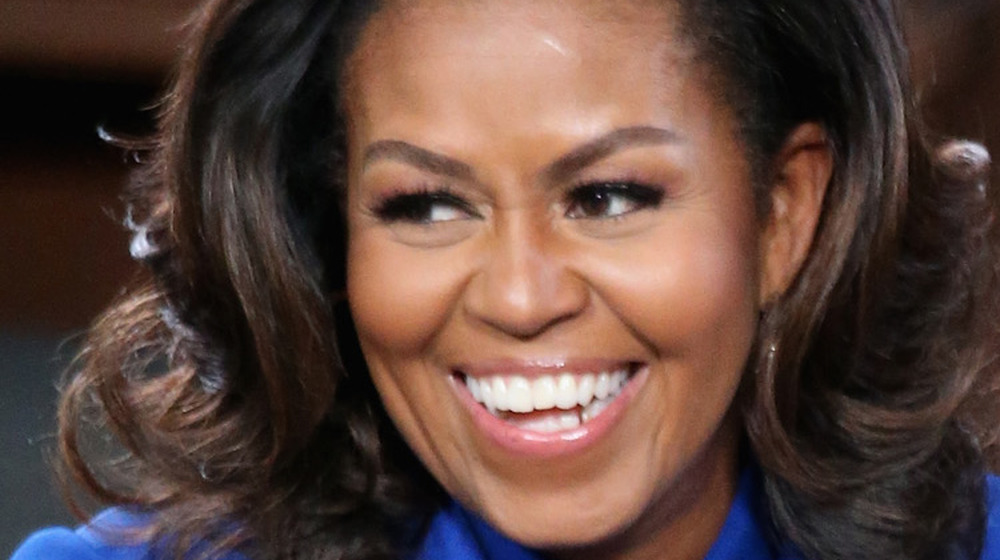 Gary Miller/Getty Images
A lot of people would like to see Michelle Obama run for president, but it's unlikely will ever see the former first lady in the White House again. Her husband, Barack Obama, told Spanish newspaper La Vanguardia last year that she "does not like politics" (via Newsweek).
There might be more keeping Obama from launching a political campaign, though. In a recent appearance on Good Morning America, Obama revealed that she's looking forward to future young leaders, saying that she wants to be "comfortable getting out of the way so that the next generation can take the seat that I'm sitting in."
Times are changing and young people are becoming more and more involved; Obama is excited to see it. "And, you know, what gives me even more hope is what happened at the polls in November," she said. "We gotta march, we gotta protest and we have to vote. We have to be educated. We have to be informed. Young people are starting to put those pieces together and understand that, you know, it's not either or. It's all of it."
Michelle Obama wants to hear her kids' 'thoughts and their opinions'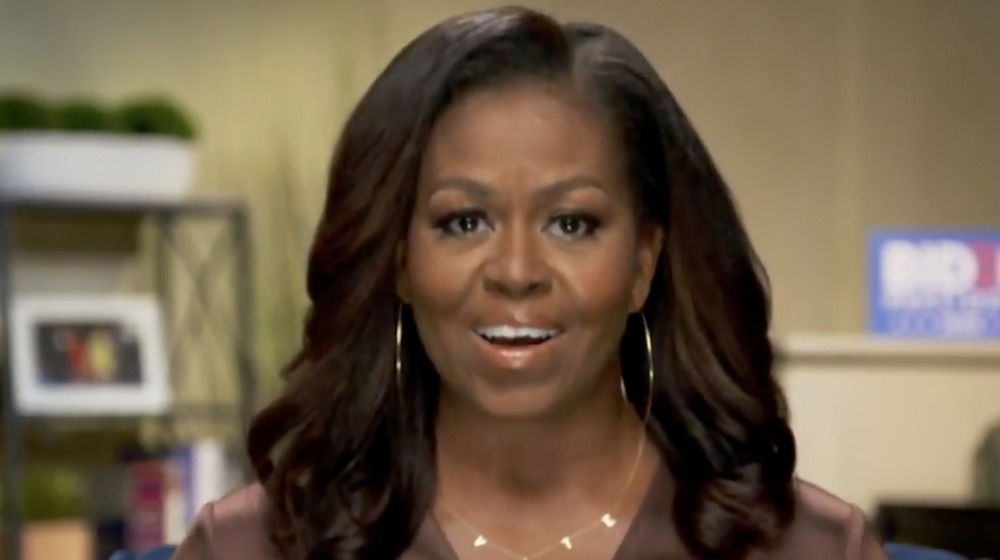 Handout/Getty Images
Inspiring the next generation starts at home for Obama. "I always have wanted them to start practicing the power of their voices very early on," the former first lady said of her daughters, Sasha and Malia. "Look, if you sit around the dinner table, me and Barack, we can't get a word in edgewise, and we like it like that. We want to hear their thoughts and their opinions, and that's where it begins."
Barack Obama previously revealed that Sasha and Malia had joined the demonstrations that broke out last year after the deaths of George Floyd and Breonna Taylor. The Obama sisters joined the crowds protesting police brutality, with the full support of their parents. "I didn't have to give them a lot of advice because they had a very clear sense of what was right and what was wrong and [of] their own agency and the power of their voice and the need to participate," he told People.