Where Is Temptation Island Filmed?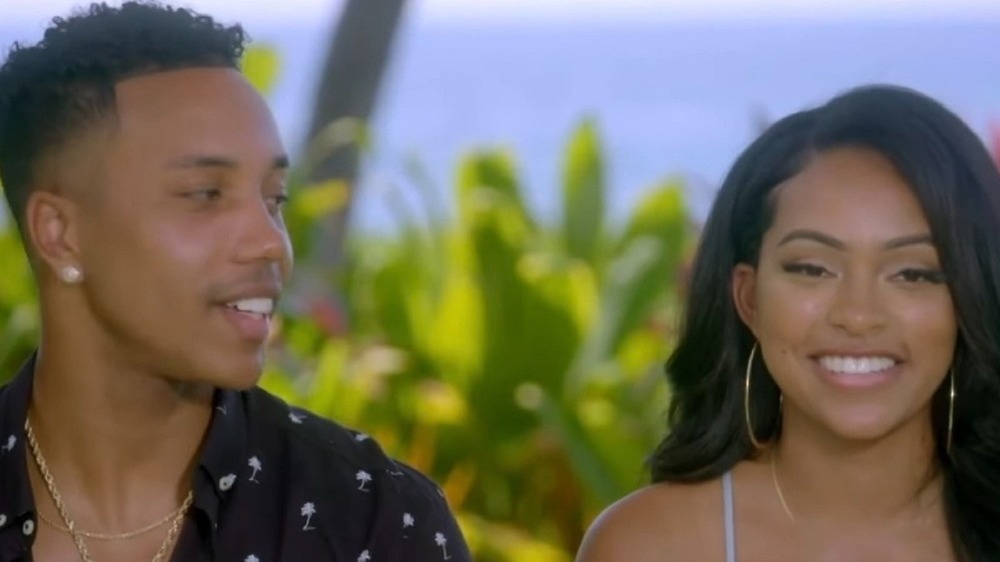 USA Network/YouTube
Given the state of the world over the past year, a bit of escapism in the form of reality television binge sessions is completely acceptable. For many reality television junkies, Temptation Island provides the perfect blend of chaos and intrigue — all set in a tropical paradise. Now in its third season, the show features four couples who try to escape temptation in the form of beautiful and accomplished singles who claim to be on the show to find love (via Cosmopolitan). Despite these pure intentions, though, Temptation Island has been notorious for breaking up happy couples who simply can't resist the many temptations that await them on the show (via CheatSheet).
The show first premiered in 2001 and ran for three seasons before poor ratings forced the show's cancellation. Temptation Island was later revived in 2019 on USA Network (per Cosmopolitan). This means that the third season is actually the sixth season of the show.
The last three seasons of the show have been filmed in Maui, Hawaii, though, due to the COVID-19 pandemic, producers of the show faced some steep challenges (and criticism) during the shooting of the reality show in September of 2020 (per Bustle).
Producers received backlash from Maui residents for filming during the pandemic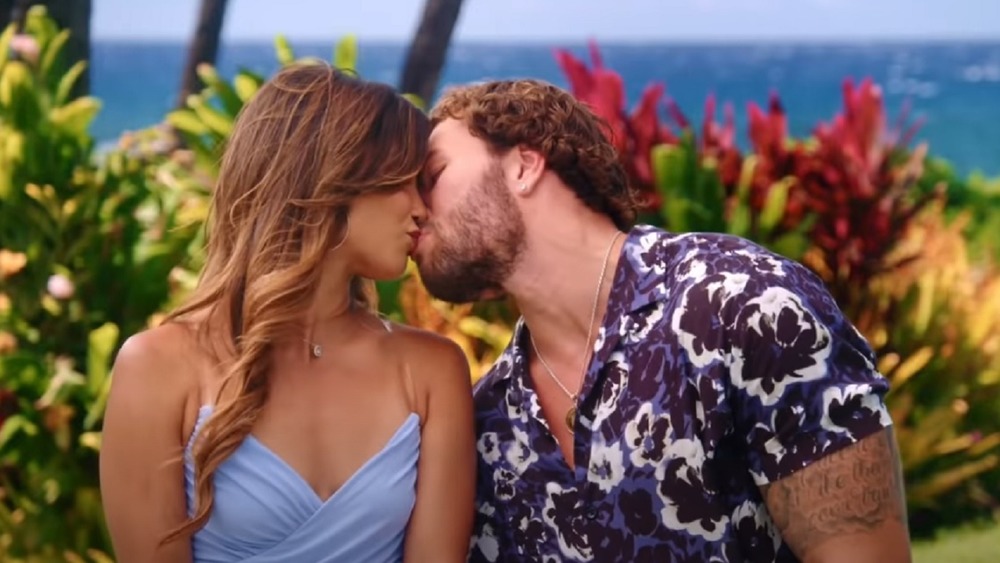 USA Network/YouTube
Similar to protocols followed during the filming of The Bachelor series, crew and cast members of Temptation Island were required to arrive in small groups and quarantine between a series of COVID-19 tests. Crew and cast members were only allowed to appear on set after they had tested negative for three separate COVID-19 tests. Not only that, but most of the filming was contained to the Andaz Maui at Wailea Resort in Maui over the course of two months to reduce exposure to outside groups (per The Maui News).
Despite the fact that safety protocols were put in place during the filming of the third season of Temptation Island, many Maui city officials were worried about the risk that the show posed to locals. Eventually, though, they also realized that the shooting of the show could also provide a great standard for reopening procedures on the island. "When I first heard about this project, I was as outraged as many of you are," Maui County Council Member Kelly King said at a virtual town hall, per Bustle. "I'm not advocating for or against this project happening, but I think it's worth exploring whether it presents the potential for Maui to set a real standard for controlled reopening of certain industries and also ask the question, what's in it for us?"
Viewers can take in the sights (and heartaches) of Maui on the next episode of Temptation Island, out on March 9.