John Boyega: The Star Wars Star Is Worth Less Than You Think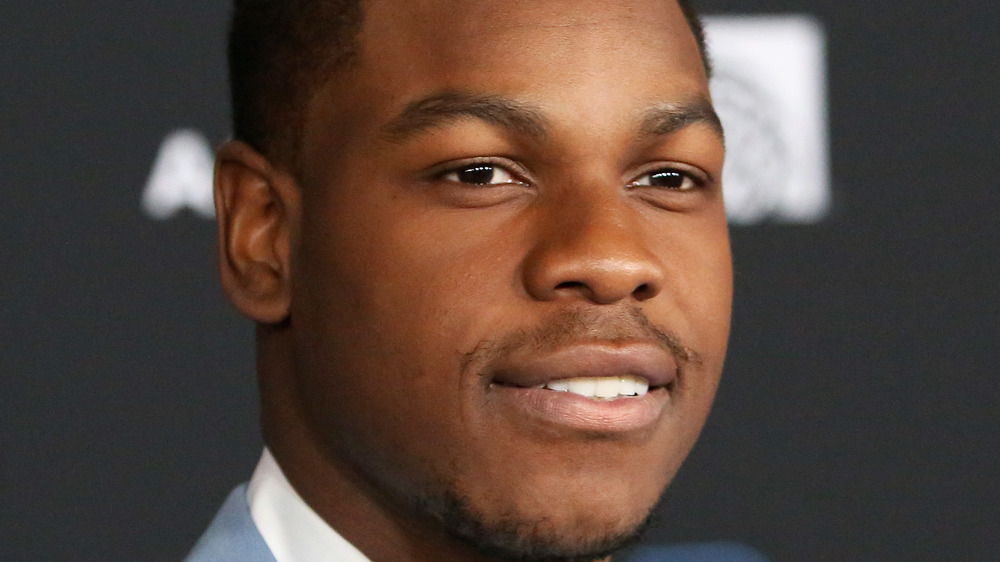 Jesse Grant/Getty Images
Back in 2015, British acting sensation John Boyega shot to international fame after landing a leading role in Disney's Star Wars: Episode VII: The Force Awakens. Since then, Boyega continued portraying the character of Finn throughout the Star Wars trilogy franchise, and landed a string of other major film and television roles along the way. However, despite appearing in some of the most successful movies of recent years, Boyega's personal net worth is probably way less than you'd imagine. 
According to Celebrity Net Worth, the actor is estimated to be worth around $6 million, a far cry from 2019's Star Wars: The Rise Of Skywalker box office gross of $1 billion (via Deadline). In addition to his Star Wars success, Boyega also starred in the Amazon anthology series Small Axe as British police officer Leroy Logan — a role which earned him his first-ever Golden Globe Award for Best Supporting Actor in a TV series, Cosmopolitan reports. So, although not too shabby, Boyega's reported net worth does feel surprisingly low. 
John Boyega enjoyed Golden Globes success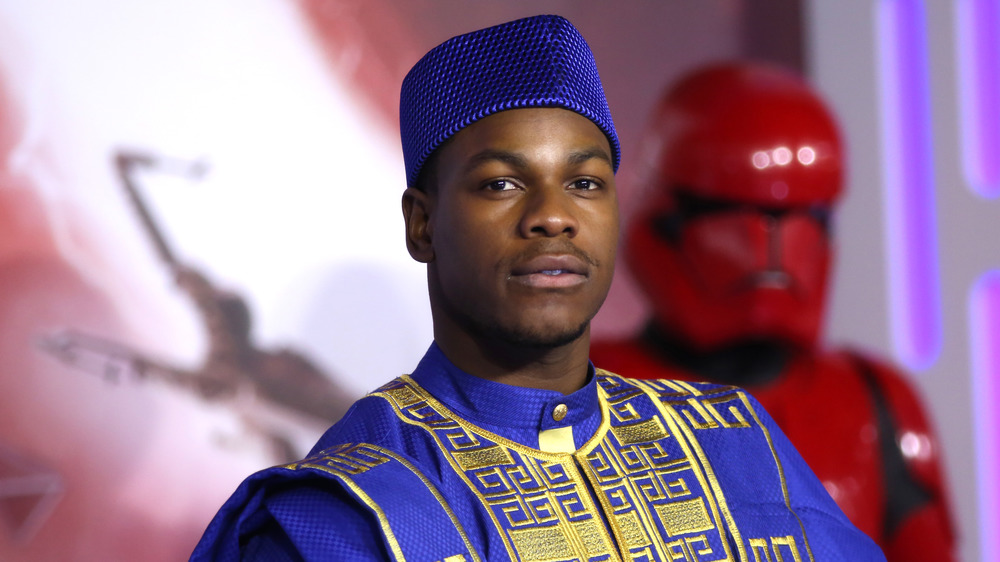 Lia Toby/Getty Images
Reacting to his Golden Globes win over Zoom at the socially-distanced 2021 ceremony, Boyega confessed to be wearing sweatpants during his victory speech. Per Metro, the actor said: "I'm so shocked. I thought it was going to be one of those nights where you do this whole shindig, go to your bed and just chill." He continued: "I'm in Balenciagas guys, I've got tracksuit bottoms on the bottom and I'm comfortable, but this is exciting."
Further celebrating his first-ever Golden Globes trophy for Small Axe, the actor also spoke to fans over Instagram live, thanking them for their support. "Love to the other nominees, I didn't even show you lot love, but I didn't expect this man, so thank you." Boyega added: "I'm home alone, I've got nobody to celebrate with." 
Elsewhere, Boyega recently ruled out returning to the Star Wars franchise. As Variety reports, the actor made the surprising revelation during a fan interaction on social media, in which he replied "lol no thank you. I've moved on" when asked about the possibility of appearing in another Disney sequel.