When Dr. Fauci Thinks COVID-19 Restrictions Should Be Lifted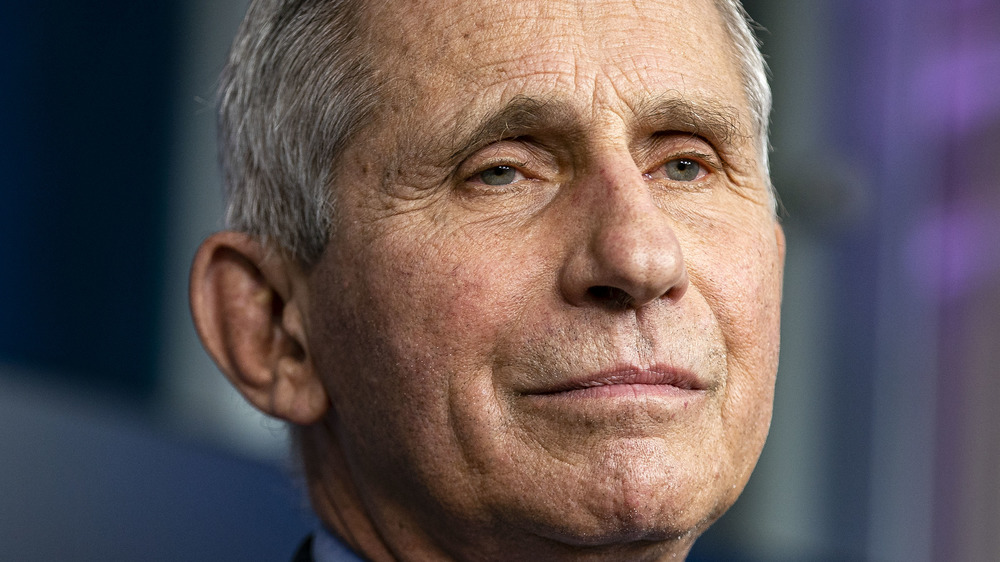 Bloomberg/Getty Images
It's been a year since many of us have been driven into our homes to try and stay safe and healthy as a precaution against the COVID-19 coronavirus, and days since we marked the first anniversary of COVID-19 quarantines. And even if we've been entertained by acts like late night how host Jimmy Fallon and EGOT winner John Legend singing a spoof from Disney's Beauty and the Beast entitled March Again (via Rolling Stone), we can only ask when all this can go back to being as normal as they can be, particularly after such a traumatic event like a global pandemic.
Unfortunately, no matter how good The New York Times coronavirus tracker looks to us at the moment (can we take a moment to appreciate how glorious a dramatic plunge looks on a linear graph?), pandemic expert Dr. Anthony Fauci, who has been following the pandemic since its slow, early days, says this is not the time to celebrate, because he doesn't believe the U.S. shouldn't ease restrictions until we are down to 10,000 cases — or less — daily.
The number of new cases is still a cause for concern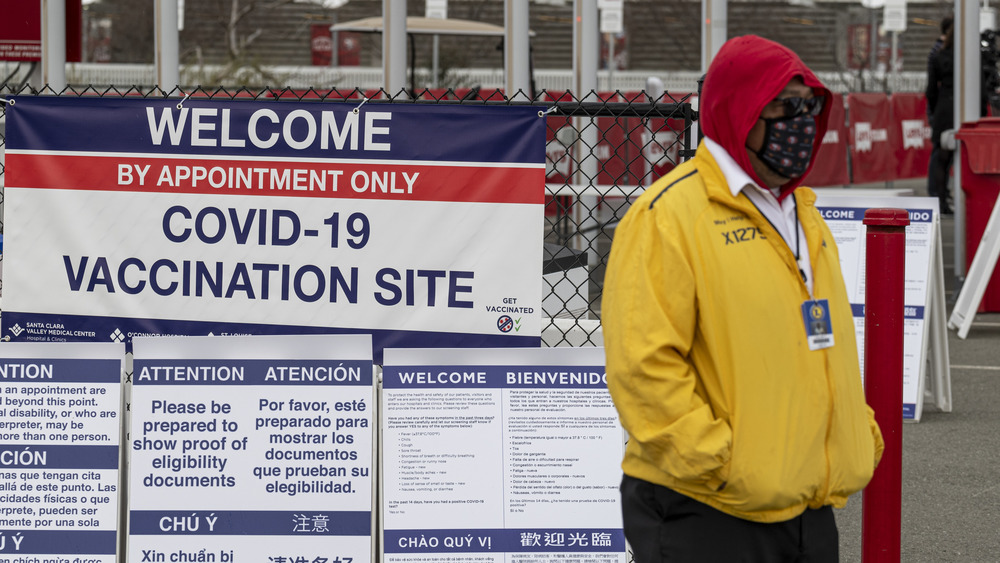 Bloomberg/Getty Images
CNN says the last time we saw that tally was close to a year ago. Since mid-October, we've seen our daily coronavirus tally hover at close to the 50,000 mark; and on Wednesday, the numbers ticked upward again, causing pandemic experts like Dr. Fauci and CDC Director Dr. Rochelle Walensky plenty of concern. "I understand the need to want to get back to normality, but you're only going to set yourself back if you just completely push aside the public health guidelines — particularly when we're [still] dealing with anywhere from 55 (thousand) to 70,000 infections per day in the United States," Fauci said.
Texas, Mississippi, and now Alabama has said that they are ready to lift pandemic-related restrictions, which includes mask mandates and bans which were put on large gatherings, and at least 16 states now have no mask mandates, including Alaska, Arizona, Florida, and Georgia (via CNN).
The New York Times says more than 28 million people have been sickened by COVID-19, and more than 520,000 have died.