These Iconic Female Athletes Just Launched Their Own Media Company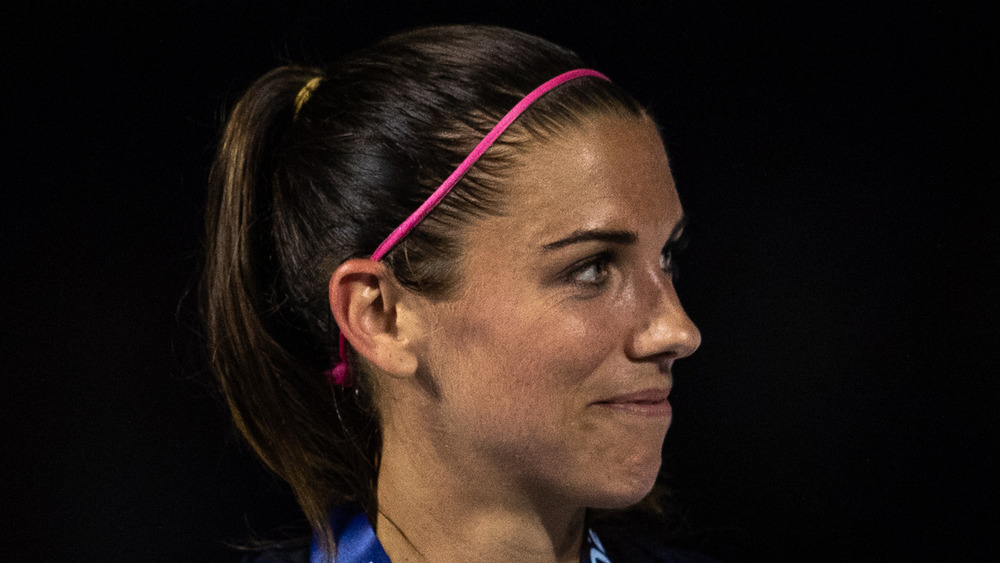 Jeremy Reper/isi Photos/Getty Images
Over the last few years, the United States has seen women make amazing gains in sports — from the U.S. women's soccer team's victory in the 2019 World Cup, as NPR reported, to Simone Biles taking home five gold medals at the 2016 Olympics, per PopSugar, to Serena Williams' continued dominance of the tennis game (via The Undefeated). Despite this, a recent study has found that "women's sports receive only 4% of all sport media coverage and female athletes are much more likely than male athletes to be portrayed in sexually provocative poses."
Nevertheless, four female Olympic athletes from across the world of sports have decided that it's past time for a change. Basketball player Sue Bird, soccer player Alex Morgan, snowboarder Chloe Kim, and swimmer Simone Manuel announced on Friday morning the launch of TOGETHXR, a new media and commerce company, with an eye towards "activism, culture, wellness, fashion, and beauty" (via People). TOGETHXR is backed by the private equity firm Magnet Companies, which is also responsible for bringing us Jenna Lyons's new false eyelash company, LoveSeen (via Yahoo! News).
"We have our individual legacies as athletes through championships and medals, but what's most important to us is championing for the next generation of women — because that will be the legacy that lasts," reads the athletes' statement.
"We will never stop fighting for equality"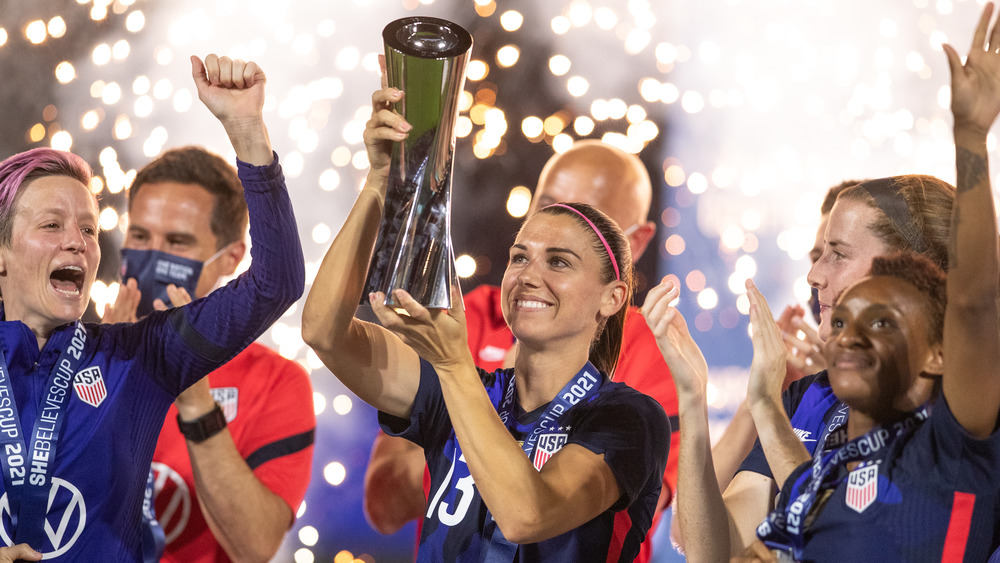 Jeremy Reper/isi Photos/Getty Images
The decision to form TOGETHXR comes as part of a wave of female athletes rightfully fighting for what's theirs. Following their historic World Cup win in 2019, the U.S. women's national soccer team filed a lawsuit against the U.S. Soccer Federation, demanding equal pay to that of the men's soccer team and alleging "institutionalized gender discrimination" (via ESPN). Per ESPN, while "the men are paid in similar fashion to non-contract USWNT players ... their appearance fees and bonuses in most cases are considerably higher." For example, if a female player makes the World Cup squad, she earns $37,500. If a man does the same, he earns $68,750 — and this is just one instance of how the scales are tipped in male players' favor.
In December, the USWNT and the U.S. Soccer Federation reached a settlement in regard to the allegations that the female players were discriminated against and did not receive the same treatment, nor the same working conditions as their male counterparts (via NBC News). However, the settlement does not address the fight for equal pay, as seven months earlier a judge dismissed the part of the suit that made said appeal, per NBC News.
It is clear that no matter what, female athletes are sick of settling for less. And as soccer player Megan Rapinoe put it on Twitter following that May ruling, "We will never stop fighting for EQUALITY."