Meghan Markle's Former Co-Star Has Something To Say To The Royal Family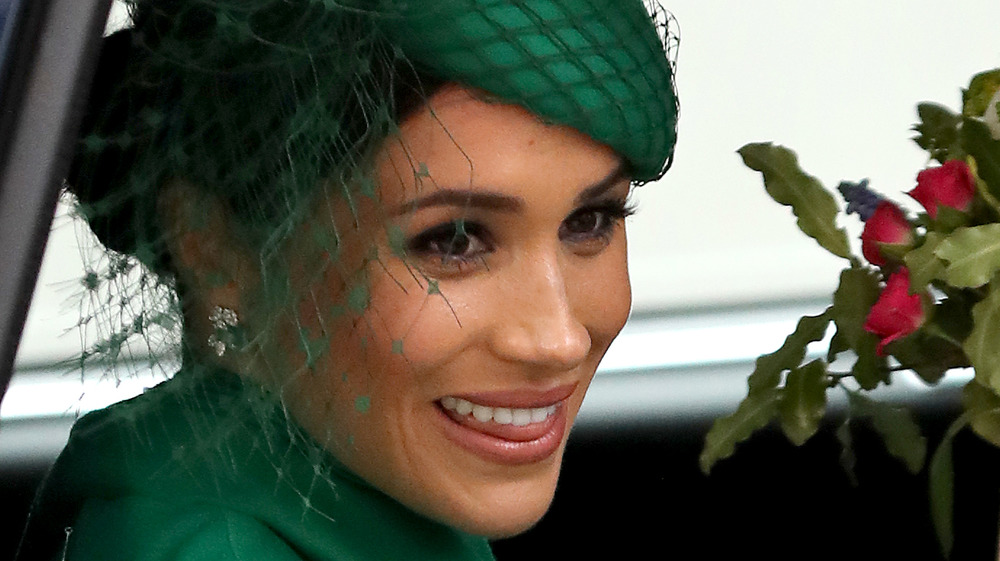 Chris Jackson/Getty Images
Just days before Prince Harry and Meghan Markle's highly anticipated tell-all interview with the other queen, Oprah Winfrey, drama surrounding Markle and her alleged bullying of royal staffers conveniently started making the rounds online. And while many A-listers and insiders have come to her defense (via US Weekly), Markle's former co-star Patrick J. Adams took to Twitter on March 5 to slam the bullying rumors.
Adams, who Markle starred alongside in the long-running comedy-drama series Suits, shared his thoughts about Markle's headline-making rumors in a lengthy thread on Twitter. "Meghan Markle and I spent the better part of a decade working together on Suits. From day one she was an enthusiastic, kind, cooperative, giving, joyful and supportive member of our television family," he started the thread. "She remained that person and colleague as fame, prestige and power accrued."
Adams went on to mercilessily drag the U.K. media for their treatment of Markle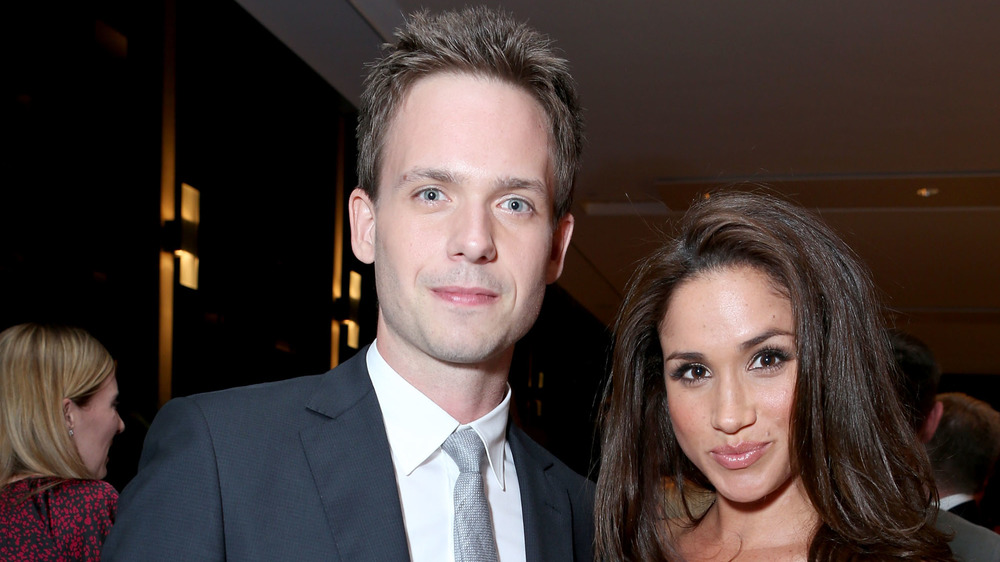 Alexandra Wyman/Getty Images
After reiterating that Markle is a "powerful woman with a deep sense of morality," the 39-year-old actor went on to blast the royal family and their participation in "amplifying" the rumors and accusations against Markle. "It's OBSCENE that the Royal Family, [whose] newest member is currently GROWING INSIDE OF HER, is promoting and amplifying accusations of 'bullying' against a woman who herself was basically forced to flea [sic] the UK in order protect her family and her own mental health."
"IMO, this newest chapter and it's timing is just another stunning example of the shamelessness of a [sic] institution that has outlived its relevance, is way overdrawn on credibility and apparently bankrupt of decency," Adams continued. "Find someone else to admonish, berate and torment. My friend Meghan is way out of your league."
Twitter users everywhere applauded Adams' strongly worded thread defending his friend and former co-star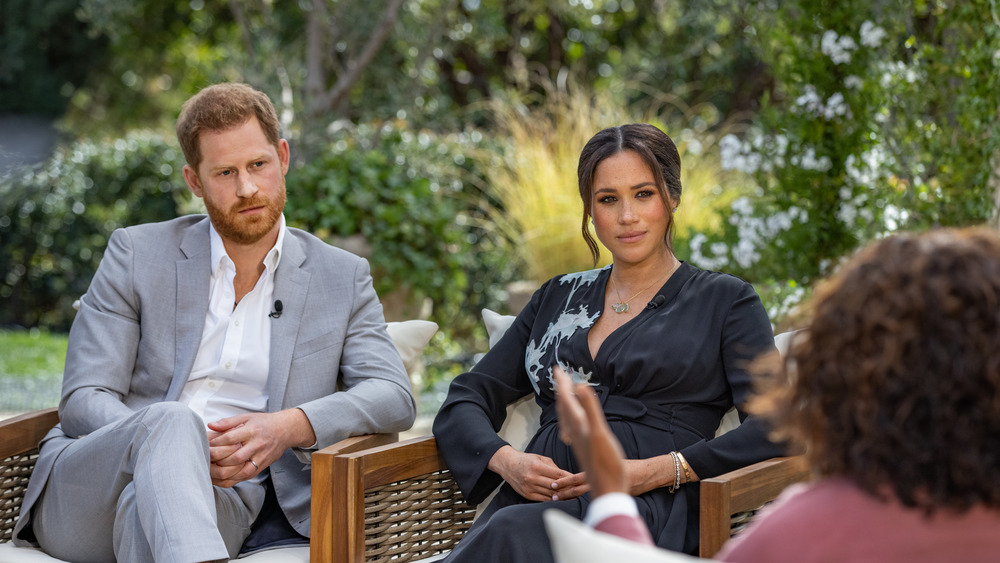 Handout/Getty Images
Social media users from all over the globe commented on Adams' tweets, with one U.K. native writing, "As a Brit I find the way they have been treated disgusting & it makes me embarrassed of our country. Why the media is allowed to get away with this is quite outrageous. I'm sure I speak for many Brits when I say we only wish the best for Harry, Meghan and they're growing family."
Another Twitter user echoed that sentiment, writing, "I don't know how she's doing or feeling but I know that what's happening to her is extremely cruel. The level of attacks this poor woman had been subjected to is unimaginable. I don't think that I could survive what Meghan has been though [sic] and still going through." However, not everyone agreed with Adams' statements about Meghan Markle and the rest of the royal family, with many Twitter users chiming with their own opinions about the former actress, calling her a "spoiled brat" and alleging that if "she would've tried to fit in with our values and traditions," Brits would have a more positive attitude about her.
You can catch Oprah with Meghan and Harry on Sunday, March 7 at 8 p.m. on CBS.