Read This Before You Buy A Purple Mattress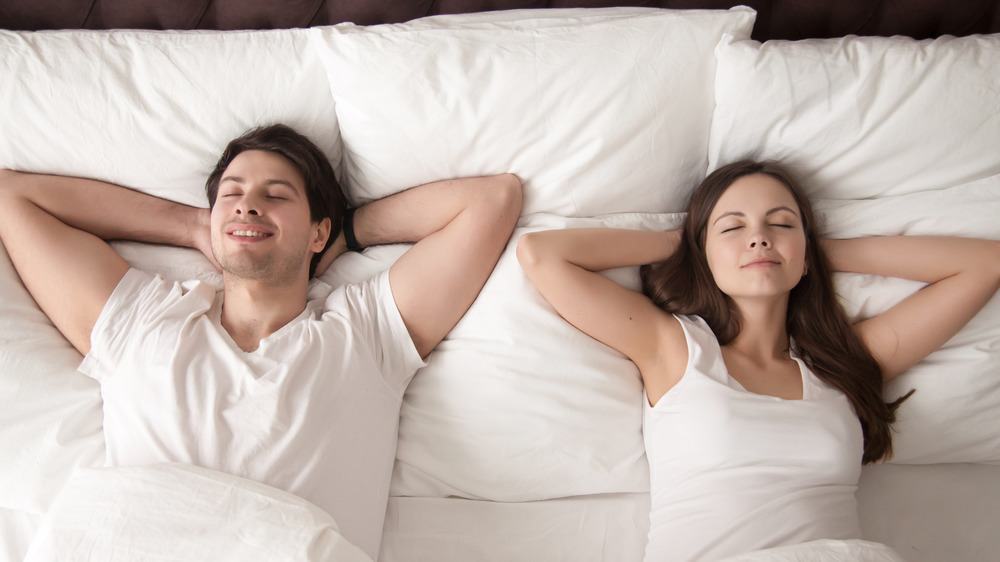 Shutterstock
By now, most people have heard of the Purple mattress — its grid system atop foam claims to set it apart from all other mattresses, adapting to one's body contours and making for an unparalleled comfortable night's sleep. The full line of sleep products — the company also offers pillows, back cushions, and bedding — is more affordable than many other top brands, making Purple highly desirable for some. Consider that a queen-size Purple mattress costs $1,149, while the same size Tempurpedic mattress can run up to $5,000. But is the hype really worth it when it comes to the Purple mattress?
We looked at reviews to find out how this brand really stacks up among consumers. US News rated the brand number eight for the Best Mattress of 2021 — not bad! — and noted the cost can't be beat. 
Overall, the outlet awarded the mattress 3.82 stars out of five, giving it high marks for sleepers with back pain, and those looking for a cooling mattress.
More to consider before you spring for a Purple mattress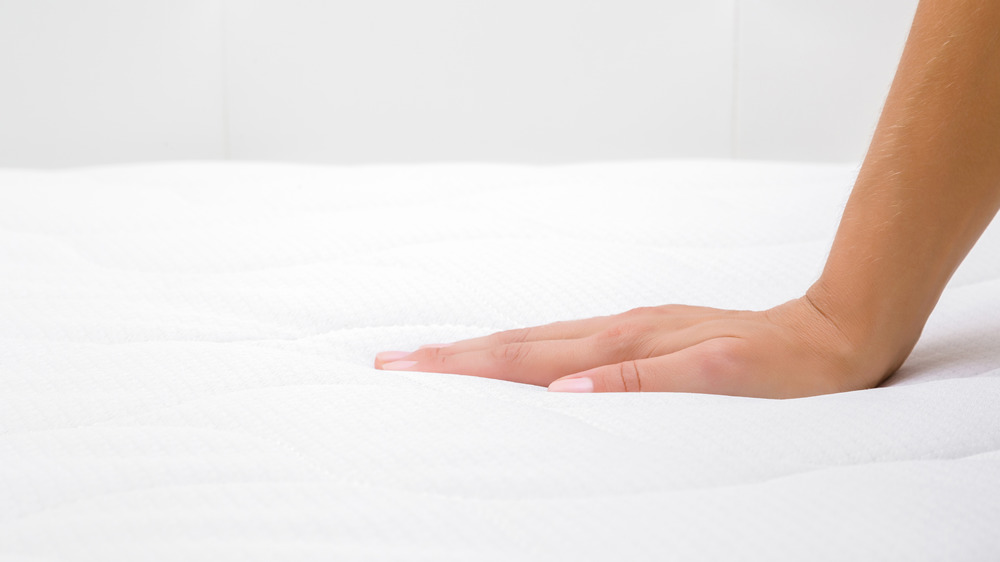 Shutterstock
Meanwhile, the Sleep Foundation also reviewed the Purple mattress, noting the brand is a good pick for couples, since the foam design inhibits motion. Purple is also a great buy for those on a budget, according to the extensive review. But potential buyers should know the mattress, which is described as medium-firm, doesn't offer firm edges according to reviewers.
In the pro column, like US News, the Sleep Foundation noted Purple does a great job of staying cool all night long. Ultimately, if you are part of a couple and you value motion limitation in a mattress that won't leave you overheated, Purple is definitely a brand to consider according to the Sleep Foundation.
Consumer Affairs awarded Purple a four out of five star rating, noting that the mattresses afford pressure relief for sleepers and calling the buy a good bet for those searching for an alternative to memory foam. The outlet further pointed out that the company's free shipping and return policy make shopping hassle free, and a 10-year warranty on the products doesn't hurt either.