Hilarie Burton's Reason For Wanting A One Tree Hill Do-Over Is So Empowering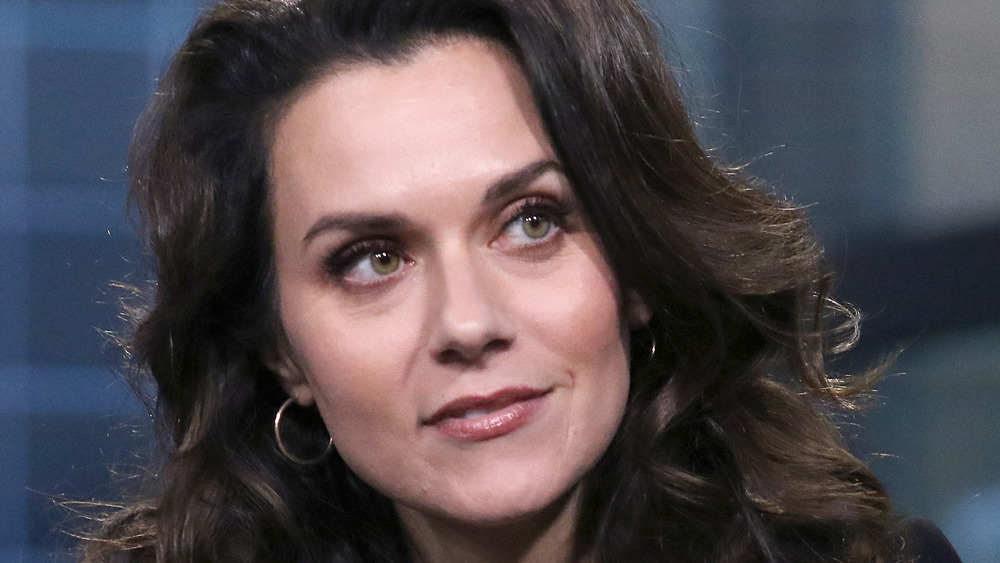 Jim Spellman/Getty Images
Hilarie Burton, one of the stars of the beloved teen soap opera One Tree Hill, hasn't been shy about sharing her not-so-stellar experience on the set of the long-running series. In November 2017, Burton, Sophia Bush, Bethany Joy Lenz, and a whopping 18 of her other OTH castmates and crew members accused show creator Mark Schwahn of sexual assault, harassment, inappropriate behavior, and more (via Variety). 
Schwahn has never commented on the allegations against him, but he was fired from his showrunner position on The Royals in December 2017 after cast and crew members signed a letter accusing him of similar allegations (via The Hollywood Reporter).
On March 2, a fan tweeted a picture of Burton and former co-star Chad Michael Murray featured in an adolescent psychology textbook. The textbook caption underneath the photo reads, "Adolescents are exposed to sex in many contexts, including TV and the Internet. Is it surprising, then, that adolescents are so curious about sex and tempted to experiment with sex?"
Here's how Hilarie Burton feels about the textbook conversation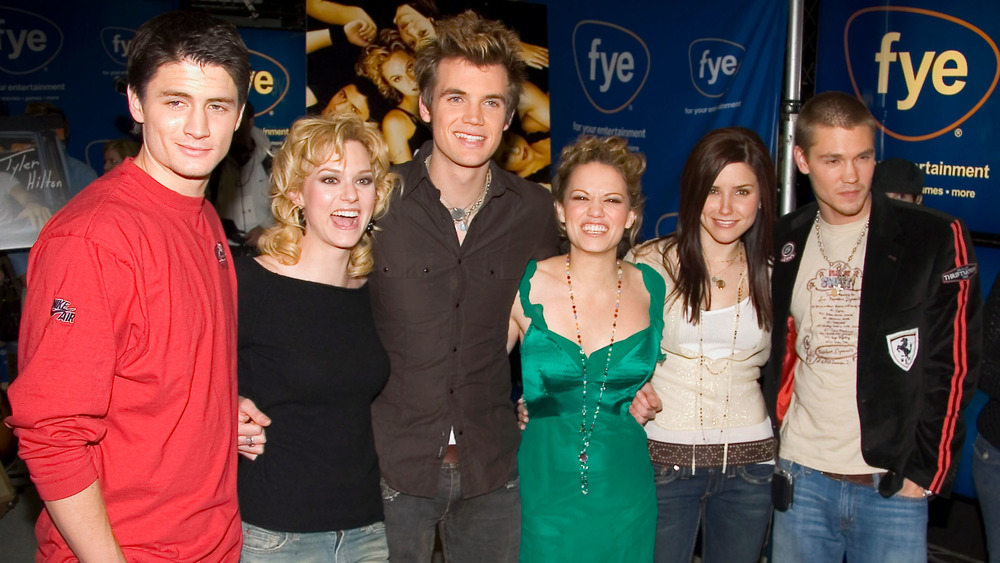 Astrid Stawiarz/Getty Images
The 38-year-old mother of two, who just joined the cast of AMC's The Walking Dead alongside husband Jeffrey Dean Morgan, elaborated on her social media statement, adding, "Teen girl sexuality was a cornerstone of #oth, so its gross to me that there were no women in positions of power there. No one we could turn to to [sic] advocate for us. Men telling the stories of girl sexuality is a red flag. I want a do-over with a girl boss."
Hilarie Burton's tweet garnered over 11,500 tweets at the time this article was published, and fans, along with Burton's former co-stars, agreed with the White Collar alum wholeheartedly. "Co-sign [heart]," actress and activist Sophia Bush, who played the character of Brooke Davis for all nine seasons the show aired, wrote in response. Kate Voegele, who had a recurring guest-star role as singer Mia Catalano in Seasons 5 through 9 of the series, also advocated for a One Tree Hill do-over.
"Me three. I'm breathing a sigh of relief just thinking about a woman making those wardrobe decisions!" she wrote. Fans of the show, which ran from 2003 to 2012, also chimed in on Burton's re-imagining of the wildly popular series. "Please Queens! Make it happen!!!! [clapping emoji]," one fan wrote. Another wrote, "I would be excited to watch. I feel that all the women would be portrayed drastically different."