Meghan Markle Has Some Harsh Words For Her Half-Sister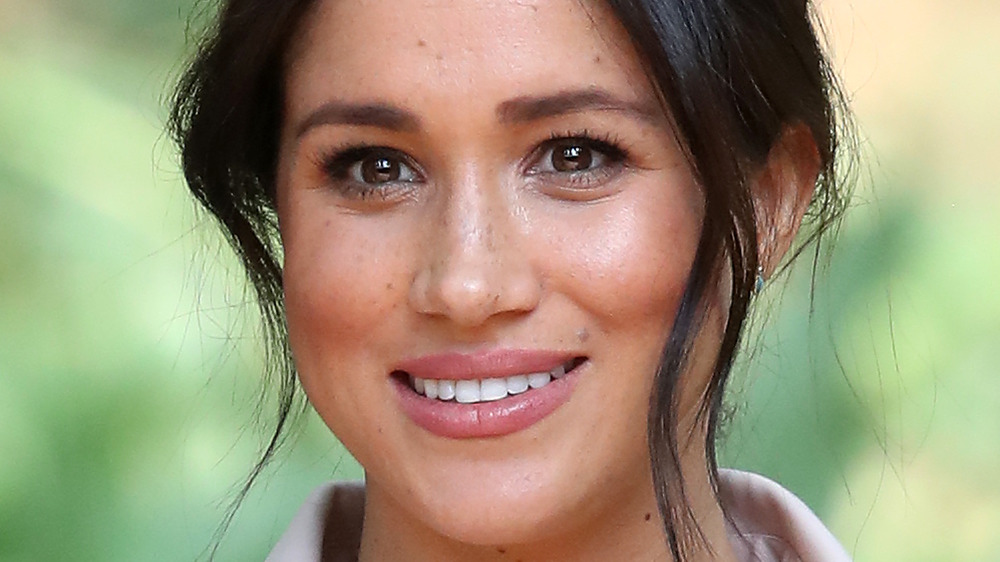 Chris Jackson/Getty Images
Prince Harry and Meghan Markle's tell-all interview with Oprah Winfrey placed a strong focus on the couple's tension with the royal family. They also discussed the British tabloid's treatment of Meghan, which has been well-documented to have a negative slant, especially when compared to coverage of her sister-in-law, Kate Middleton (via BuzzFeed News).
In an unaired clip from the interview, Meghan spoke candidly about her own family and the role they played in adding fuel to the media fire. As you may recall, her father, Thomas Markle, reportedly worked with the paparazzi to stage photos of himself preparing for Meghan and Harry's wedding (via Harper's Bazaar), which he ultimately didn't attend due to the scandal. 
Meghan's half-sister, Samantha Markle, spoke to the media, and even took things a step further by writing a book titled, The Diary of Princess Pushy's Sister: A Memoir, Part One (via US Weekly). Samantha claimed her book includes details about Meghan's childhood — but Meghan set the record straight about the relationship (or lack thereof) between the two.
Meghan says that her half-sister doesn't even know her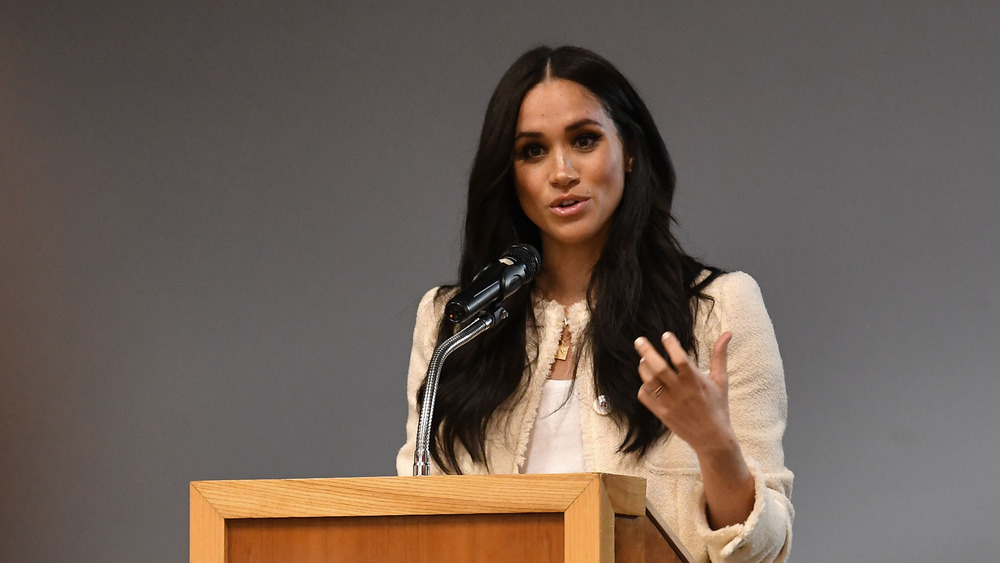 Wpa Pool/Getty Images
"I think it would be very hard to 'tell all' when you don't know me," Meghan said of Samantha's book. She went on to tell Winfrey that she "[doesn't] feel comfortable talking about people that I really don't know," as reported by US Weekly.
Meghan went on to explain that she "grew up as an only child," something that she says is known by everyone who grew up with her. "I wished I had siblings," she continued. "I would have loved to have had siblings. That's why I'm so excited to be pregnant ... so that Archie has someone."
According to Meghan, the last time she saw Samantha, age 56, was about 18 or 19 years ago, and before that they hadn't seen each other in ten years.
"She changed her last name back to Markle... only when I started dating Harry," Meghan added (per the Daily Mail). "So I think that says enough."