Why Huda Beauty Isn't Worth The Money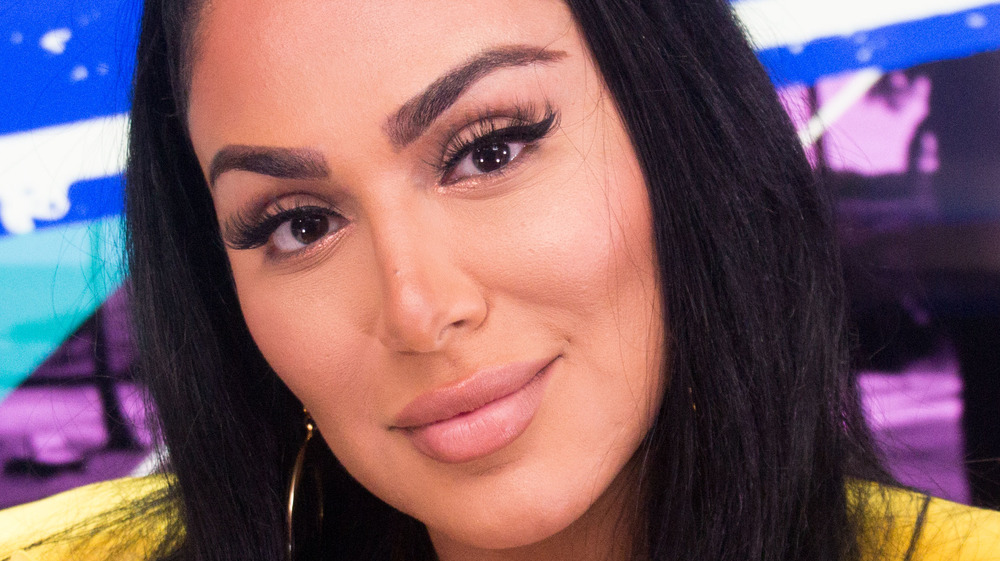 Young Hollywood/Getty Images
Five years ago, Huda Beauty was all the rage. Then, the brand's founder, Huda Kattan, was the number one beauty blogger on Instagram, and her products — specifically liquid matte lipsticks, lip contour pencils, and false eyelashes — were all instant hits, according to Cosmopolitan.
Serena Williams, Selena Gomez, and other prominent celebrities preached about Huda Beauty and its products, according to People. And, while no one can deny that this makeup brand changed the lash game in 2013, Huda Beauty isn't all the rage anymore.
Why? The company has been plagued with scandals, including profiting off of a small, Black-owned beauty business, according to Popsugar. The brand has also posted an Instagram video promoting a dark-skinned model putting on a lighter foundation and concealer, according to idiva.com. 
Per Bustle, the makeup brand simply isn't inclusive. The Revelist revealed that, out of the 225 Instagram posts on Huda Beauty's channel in June 2017, only five pictures featured dark-skinned women. In July 2017, only three posts out of 249 presented dark-skinned women. The trend follows from August to October, Revelist reports.
And, while Huda Beauty has "tried" to solve this problem of exclusion by releasing their Faux Filter Foundation 2017, many believed it was simply a copycat of Fenty Beauty, according to Revelist. Jackie Aina even posted a critique video in November 2017, stating how she was hesitant to feature the foundation on her channel because she believed the makeup brand was profiting off of inclusivity, instead of trying to embody it, according to Allure.
It's time to find a new makeup brand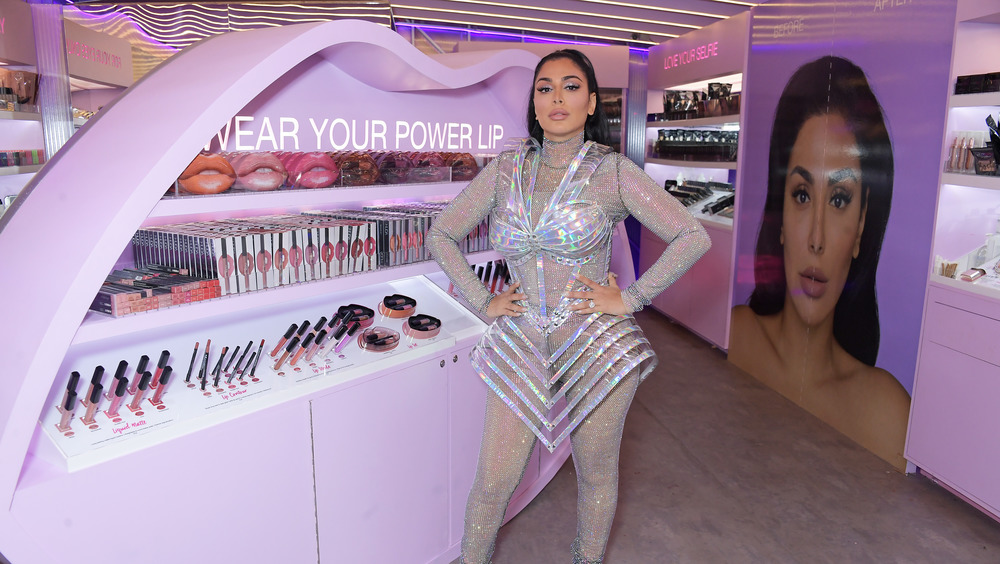 David M. Benett/Getty Images
While Huda Beauty has forever changed the makeup scene, their influence is over. Yes, we will all miss their lipsticks — it'll be hard to find long-lasting, smudge-proof glosses and lipsticks, but there are other brands that are more affordable and less controversial.
For example, NYX recently released their Shine Loud High Shine Lip Color, a two-in-one matte liquid lipstick, and gloss, according to BuzzFeed. Reviewers claim that this product is not only mask-proof, but it's also affordable, averaging around $12 per tube, Byrdie reports.
And, if you're looking for Huda Beauty mascara-dupe, try Covergirl's Clump Crusher. Per Cruelty-Free Kitty, this ten-dollar, cruelty-free and vegan mascara will give you thick, defined lashes. With just a few coats, no one will be able to tell the difference between a falsie and your real lash.
Huda Beauty has been a staple in the beauty community for almost a decade now, and while no one can take away the makeup brand's influence on beauty bloggers and other makeup brands, Huda Beauty is no longer "it" anymore. It's time for other inclusive brands to become the next influential makeup brand, one that'll do better for beauty inclusivity.