The Heartbreaking Death Of Katie Couric's First Husband, Jay Monahan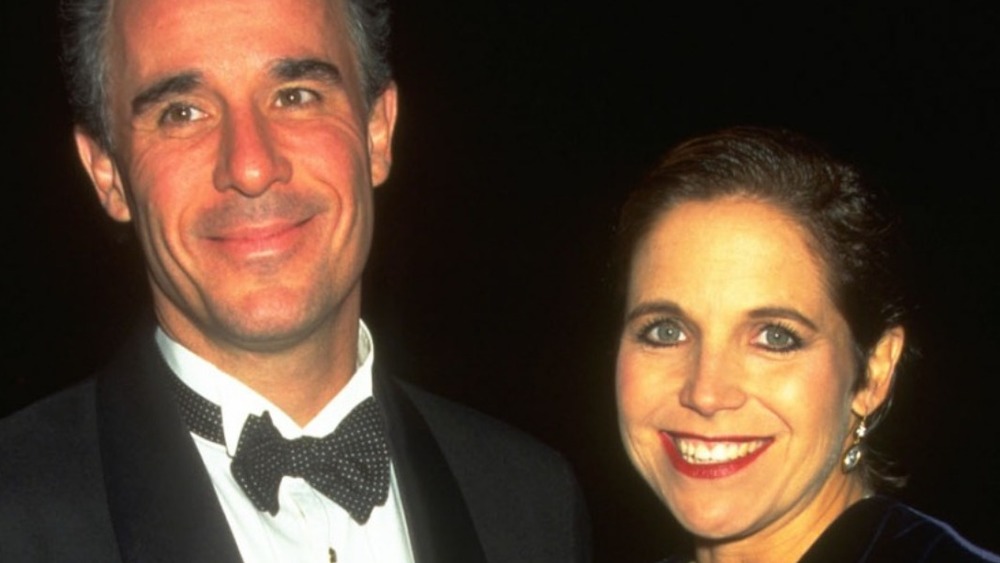 Diane Freed/Getty Images
Katie Couric is one of the most trusted voices in American news, but despite her sunny outlook, the TV personality has endured her fair share of heartache. In particular, Couric lost her first husband, Jay Monahan, to cancer. As Good Housekeeping notes, the couple met while Couric was working as a correspondent for Today and he was practicing law in Washington D.C. They got married in the Capital in 1989, surrounded by friends and family.
Shortly thereafter, Couric's rapidly increasing profile necessitated a move to New York City, where she became a permanent part of Today in 1991, while Monahan was making waves in his own field as a legal analyst for NBC News. The happy couple welcomed two daughters: Elinor in 1991, followed by Caroline in 1996. Sadly, just a couple years later, Katie Couric would find herself in a position she never anticipated — facing life as a single mother.
Katie Couric was devastated by Jay Monahan's diagnosis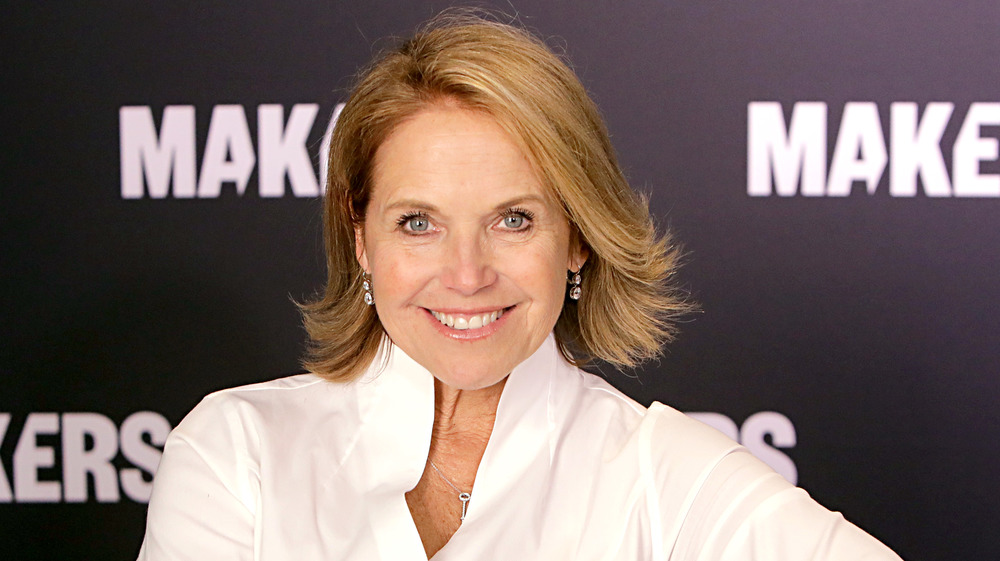 Rachel Murray/Getty Images
In 1997, Monahan received a devastating colon cancer diagnosis, with Couric admitting to Fox News it turned her life upside down. "The grief started there," Couric revealed to the Death, Sex & Money podcast. The news anchor described Monahan's illness as "excruciating." Although Couric felt like her world was falling apart, she made sure to never break down in front of her husband, which is something the journalist regrets, admitting, "I think I overprotected him." 
Couric even revealed she asked his doctors not to tell the lawyer how bad the situation was, reasoning, "I didn't want to ruin the time he had left with just hopelessness." Now, though, Katie Couric realizes she should've been more honest with him, to ensure the couple had a proper chance to say goodbye. The cancer subsequently spread to Monahan's liver, and he died within nine months, in 1998, at the age of just 42 (via Health). 
Katie Couric became a vocal cancer activist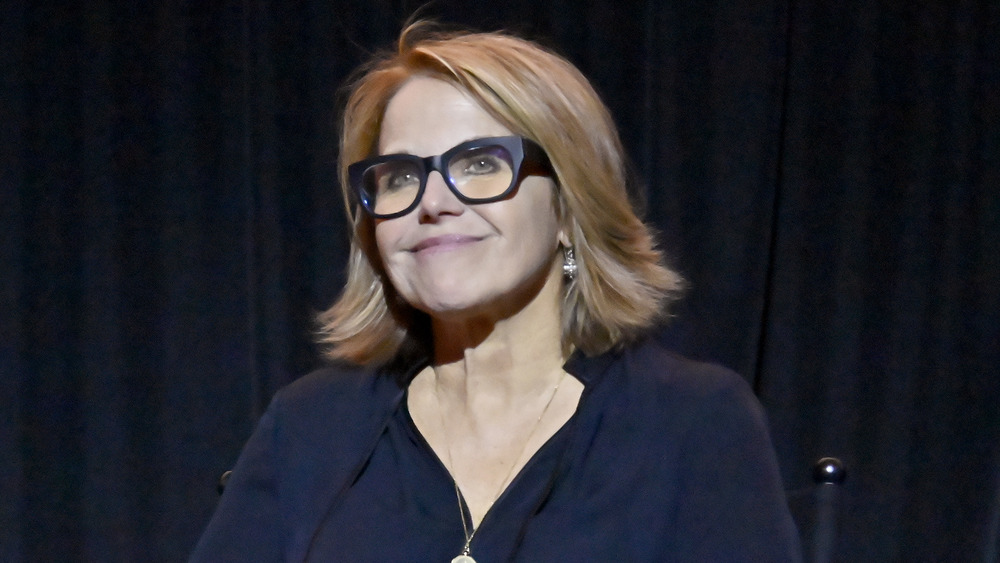 Astrid Stawiarz/Getty Images
In the years since, Katie Couric has become a vocal cancer activist, co-founding Stand Up To Cancer, as well as the National Colorectal Cancer Research Alliance and the Jay Monahan Center for Gastrointestinal Health (via People). In 2011, she received the Making Cancer History® Award (via MD Anderson). Couric also had to reassess her life as a single mother, telling Health, "It was a life-changing experience and not in a good way." She later lost her sister, Emily Couric, to pancreatic cancer, which made the journalist want to help even more. 
"[I want] to make people knowledgeable about screening options and make them better understand the symptoms of a number of cancers," Couric advised. On what would have been Monahan's 64th birthday, Katie Couric took to Instagram to share a tribute to him, noting, "You live on in your girls and in our hearts." Although the Today host regrets how she protected her sick husband at the time, she acknowledged to Health, "I just didn't want to give up hope for him, for me, and for our girls."