Here's Why Netflix's New Show Marriage Or Mortgage Is Rubbing Fans The Wrong Way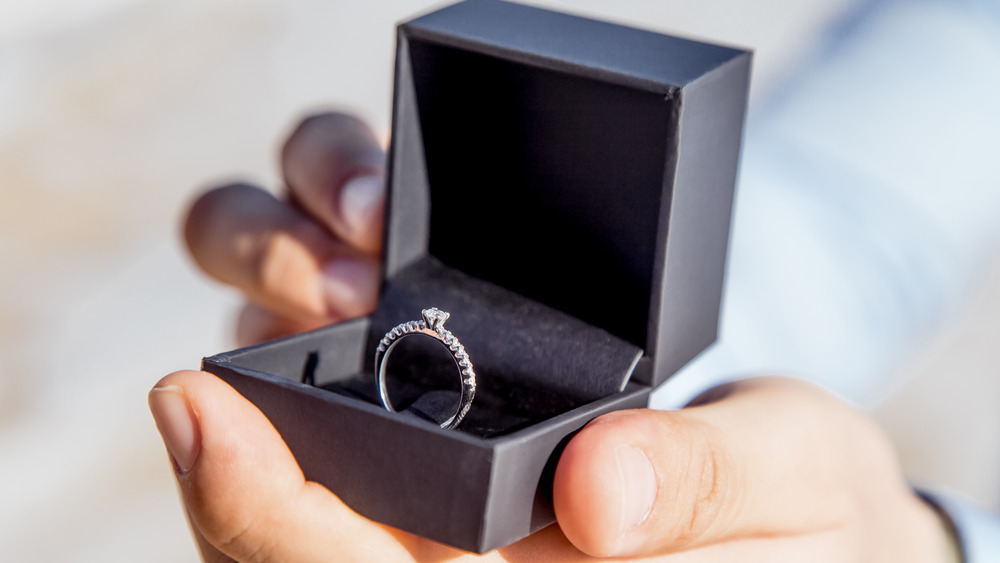 Shutterstock
On March 10, a new show will premiere on Netflix titled Marriage or Mortgage. According to its description, it focuses on a wedding planner and a real estate agent competing to win over couples who must choose between having their dream weddings or their dream homes.
The wedding planner is Sarah Miller, who started an interior design and event planning company called Southern Vine & Company in Nashville, and the real estate agent is Nichole Holmes, a top broker in the Nashville area, according to Men's Health. 
The average cost of a wedding is around $30,000, according to The Knot, while the average price of a house, according to data from the National Association of REALTORS last year, is $295,300. Therefore, it is common, especially today, for people to have to choose between having a big wedding and purchasing a home, and now, this struggle and fear has been made into a reality series that can be streamed beginning tomorrow.
Today, it's common to have to choose between having a big wedding and purchasing a home
Many millennials have reached a point in life where they are thinking about marriage and settling down. From today's high cost of living to this generation's student loans, paying for either of these things can be tough. As Grazia UK put it, "Homeownership and matrimony are both pretty traditional, inherited from a time when they were a) aspirational and b) affordable. Trouble is, your parents' totally standard benchmarks of adulthood have become hysterically out of reach."
The National Association of Independent Schools wrote about how millennials are not as financially secure as previous generations, citing data from the U.S. Census Bureau that shows an average salary for a millennial is $47,034 a year. Additionally, a recent survey shows that more than half of millennials have less than $5,000 in their savings accounts.
Marriage or Mortgage's YouTube trailer has several comments from those voicing their opinions on the premise, as Kira said, "This will appeal to a lot of millennials we can barely afford one option", and Sam F said, "It's kind of sad that it's so normal to have to pick between whether you want a wedding or a house".