The Skincare Product Emma Chamberlain Uses Every Day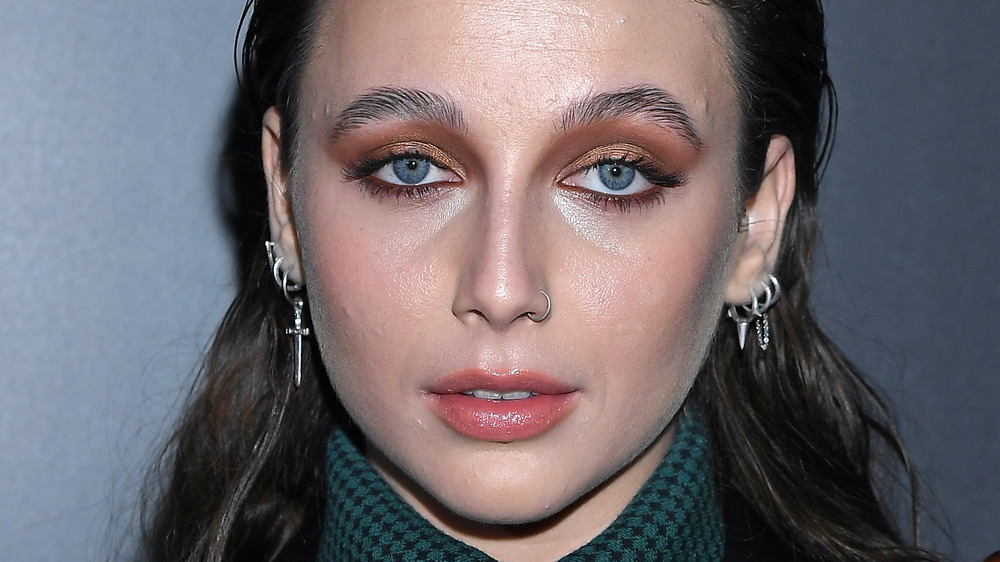 Pascal Le Segretain/Getty Images
At only 19, TikTok and YouTube star Emma Chamberlain has nabbed collaborations with Louis Vuitton and Calvin Klein, launched her own sunglasses collection with Crap Eyewear, and even started her own coffee company. The latest addition to her rapidly growing empire is Bad Habit skincare. In December 2020, she announced herself as the line's global brand ambassador and creative director. "[I'm] so excited to be super involved in a skincare brand that looks at life/skincare in the same way i do," she wrote on Instagram.
Bad Habit's name alludes to its mantra, which is basically "Nobody's perfect" — a line that Chamberlain has always stood behind. "Whether I get my 8 hours of sleep or forget to wash my face, Bad Habit skincare is designed for my good intentions and bad decisions ... because life is all about balance, right?" she said in the brand's launch campaign. Because she's invested in the line, she has good things to say about all of its products, but there's one that she's especially obsessed with.
Emma Chamberlain's favorite Bad Habit skincare product
As she's mentioned multiple times, Emma Chamberlain isn't always great at keeping up with her skincare routine, but there's one thing she doesn't go a day without. "The Bad Habit Dewd Hemp Nourishing Facial Oil. Even on days when I'm lazy, I'll still use that," she told Byrdie in January. The influencer has been open about her struggles with hormonal acne, and although Accutane has helped clear her skin (via Vogue), the oil calms and brightens her complexion, leaving her with a dewy glow every time. That's why, according to her Instagram, she's not afraid to go heavy-handed with it.
Another product from the line she swears by is the Bad Habit Total Reboot AHA/BHA Enzyme Peel — the ideal mask for revamping the skin after it's been neglected. Emma Chamberlain calls it a "must-have" chemical exfoliant. "I use it once a week by rubbing it all over my face and leaving it on for 15 minutes," she told Byrdie. "You're supposed to leave it on for 10-15 minutes, but I leave it on for 15 because that's the golden time for me. I rinse it off, and my skin is literally like a baby's butt. And, the next morning it's even better. I'm just obsessed with exfoliants, and it was something that I didn't even try until last year. My first time trying it was then, and it has been a game-changer."