The Truth About Pamela Anderson's Marriage To Kid Rock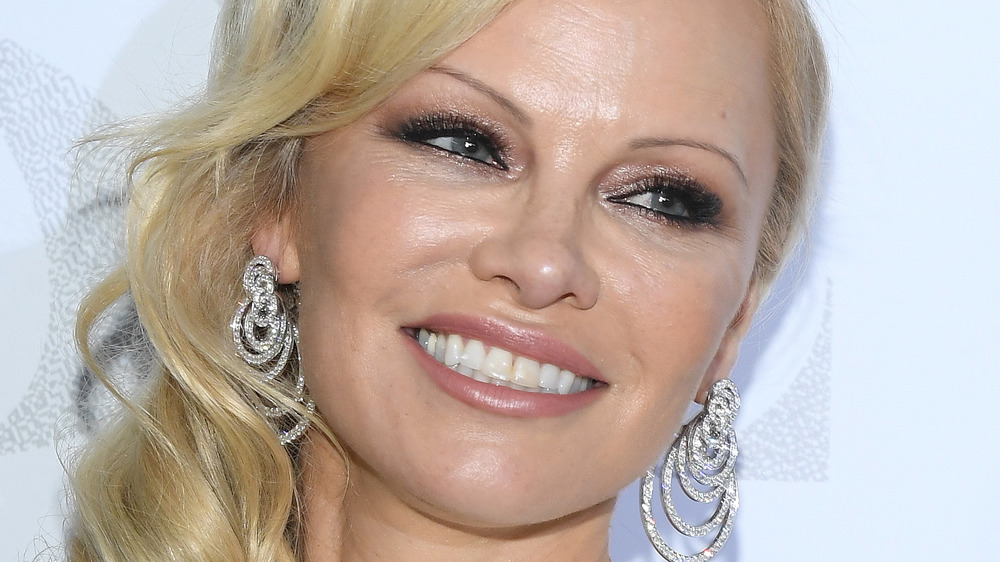 Pascal Le Segretain/Getty Images
Kid Rock and Pamela Anderson's rocky marriage may seem like old history now, but at the time, these two made a lot of headlines. The former couple reportedly met backstage at a VH1 Divas show in New York City in 2001, and a year later, the "Picture" crooner popped the question to the Baywatch star. 
Though these two had wild reputations, Rock initially painted a peaceful picture when discussing their private lives with Spin Magazine in 2001 (via People). Sure they like to "go out and have a great (expletive) time and party like animals," he said. "But there's a time and a place for that, and a time and a place for family. No one will ever see us hanging out with the kids and barbecuing all day. You only get what's flashy. It's understandable."
Anderson has two boys, Brandon Thomas and Dylan Jagger, from her first marriage to Mötley Crüe drummer Tommy Lee. Rock is father to Robert James Ritchie, Jr. with a hometown classmate named Kelly South. The kids reportedly got along well, even if the rest of the family did not. 
Anderson and Rock called off their first engagement in 2003, but picked up the pieces and tied the knot on a yacht in 2006. Alas, they were divorced by 2007, but let's take a quick trip down memory lane to figure out why this high-powered union couldn't go the distance.
Pamela Anderson and Kid Rock's warring beliefs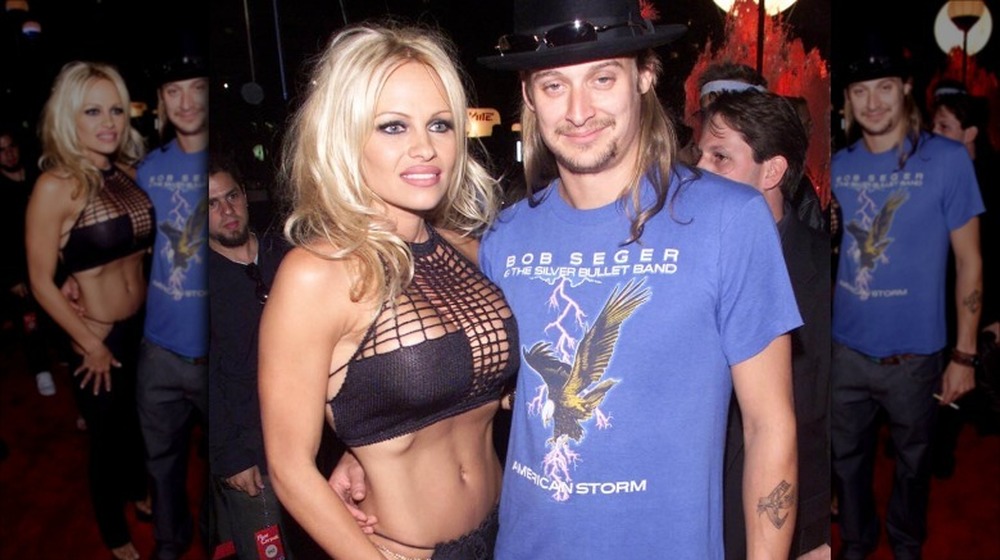 Dave Hogan/Getty Images
Pamela Anderson and Kid Rock may have had a great time together, but they reportedly didn't see eye to eye on some very important issues.
According to CBS News, the Playboy model allegedly didn't approve a prenuptial agreement during her first engagement to Kid Rock, but after breaking up and making up, the "Cowboy" rocker apparently agreed to tie the knot without one. Finances continued to be a sticky spot for the newlyweds. According to Today, "Pam started spending Kid's money from the get go — telling him when she moved into his $12 million beach house in Malibu, 'If we don't fix this house, I'll throw up.'"
There may have been moral and ethical issues too. Rock likes to hunt, but Anderson is a vegan and outspoken advocate for PETA. Anderson claims that wasn't an issue during their relationship. "When he was with me, he didn't hunt," she told The Hollywood Reporter. However, Rock's mother, Susan Richie, supposedly didn't care for his bride and even wore a fur coat to their wedding, despite knowing how her daughter-in-law felt about the fur trade, per Rolling Stone. 
Anderson transformed her life and claimed she never spoke to Rock again after their 2007 divorce, but Rock has done plenty of talking about his ex over the years.
Did Borat end Pamela Anderson and Kid Rock?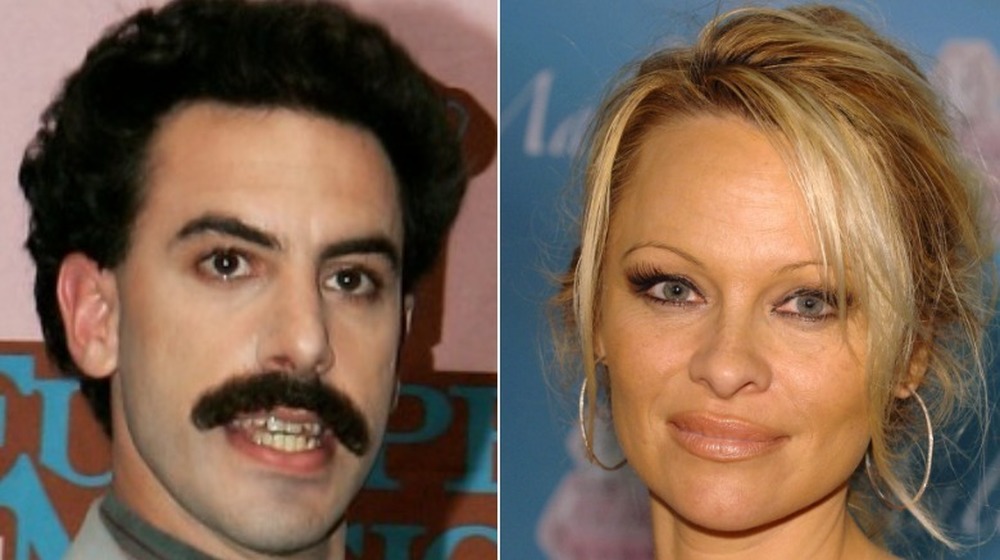 Gareth Cattermole, Craig Barritt/Getty Images
Kid Rock dished the dirt on his rollercoaster romance with Pamela Anderson during an appearance on The Howard Stern Show. When the couple split, rumors circulated that Anderson's role in Borat essentially ended their marriage because Rock was jealous. He claims that's not true and called his ex-wife a "psycho" for allegedly fueling the narrative. 
Borat's irreverent star, Sacha Baron Cohen (pictured left), didn't help matters when he discussed Anderson's involvement in the 2006 mockumentary. "She lost two things," he said (via USA Today). "One, she lost a tiny bit of bone from her jaw [during a stunt] and secondly, she lost a husband." 
Following the divorce, Rock painted a very ugly picture of their time together, accusing Anderson of acting paranoid around his son, manipulating the press, and even faking a miscarriage, per Rolling Stone. When the magazine reached out to Anderson for her side of the story, she took the high road. "I hope his album does well. I hope he's happy in life," she said in an email. "We were married for four months. If he has nothing nice to say about me, then please tell him to stop talking about me."