Sharon Osbourne's Tweet About Piers Morgan Has The People Furious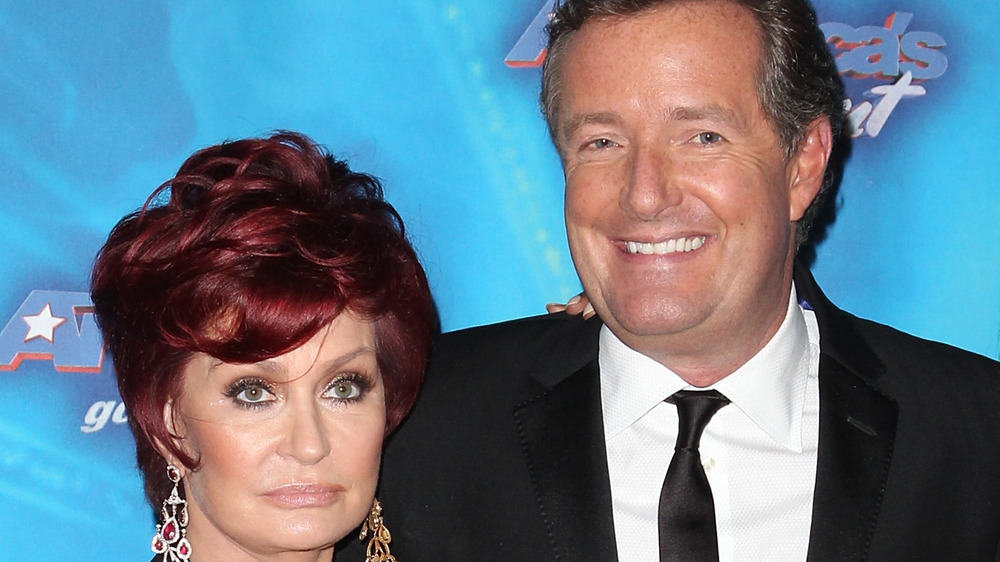 Noel Vasquez/Getty Images
In case you managed to miss the uproar around the much-anticipated Oprah interview with Meghan Markle and Prince Harry, don't worry — the drama isn't over yet. The interview included a range of revelations from the Duke and Duchess of Sussex, from Kate Middleton making Markle cry before her wedding (not the other way around as it had been rumored) to Markle seriously contemplating suicide to conversation within the Royal family about the potential skin color of the couple's baby. After that, Piers Morgan used his show Good Morning Britain to say he thought Markle was lying about everything, thousands of complaints came in, and Morgan's since quit the show over it.
You'd think that would be the end of it, but the story continues with a tweet from Sharon Osbourne: "@piersmorgan I am with you. I stand by you. People forget that you're paid for your opinion and that you're just speaking your truth."
And many people are, to put it lightly, fuming. One wrote, "I'm sorry but dismissing someone's suicidal thoughts as a lie is a vile thing to say!" Another said, "He is paid for his opinion, not to be a bully which is what he was doing. And there is no excuse for his comment yesterday on suicide, that crossed a line."
Twitter sees little excuse for Sharon Osbourne defending Piers Morgan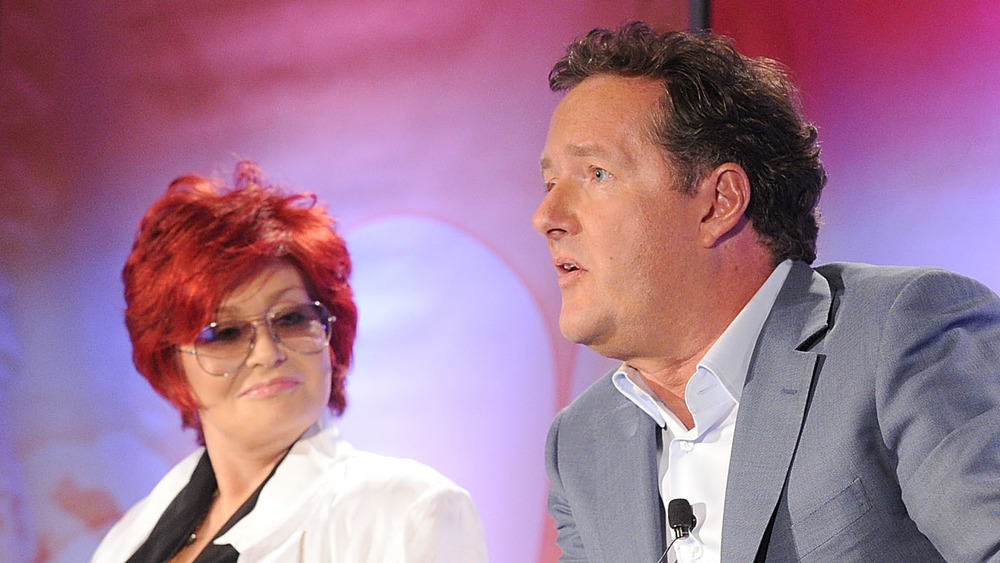 Jason Merritt/term/Getty Images
Others couldn't believe it coming from Osbourne. "Wow I'm shocked you would agree with bullying a young lady with mental health issues haven't your own children had mental health issues in the past," wrote one user. And others noted that Osbourne and Morgan may be friends, but friends shouldn't let any and all behavior slide; one user tweeted, "The thing is he can have his opinion but he doesn't get to police someone else's mental health unchecked. He was rude and out of line and has been for a very long time concerning Meghan Markle. As a friend you should be holding him accountable. Or we can call it what it really is."
Delving into the issue of freedom of speech, one person tweeted, "It's his opinion......it my be vile but he's allowed to express it! I have to say I found a lot of what was said on Oprah hard to believe, but definitely needs to be looked into and taken seriously." And that got the reply, "Yes it's his opinion & he's allowed to voice them but there are consequences. That's how we teach kids about life right? There are consequences to how we live in the world & what we say and do. He's no different & people have had enough. Naughty corner for him."
If you or anyone you know is having suicidal thoughts, please call the National Suicide Prevention Lifeline​ at​ 1-800-273-TALK (8255)​.