What Happened To Amber Rachdi From My 600-Lb Life?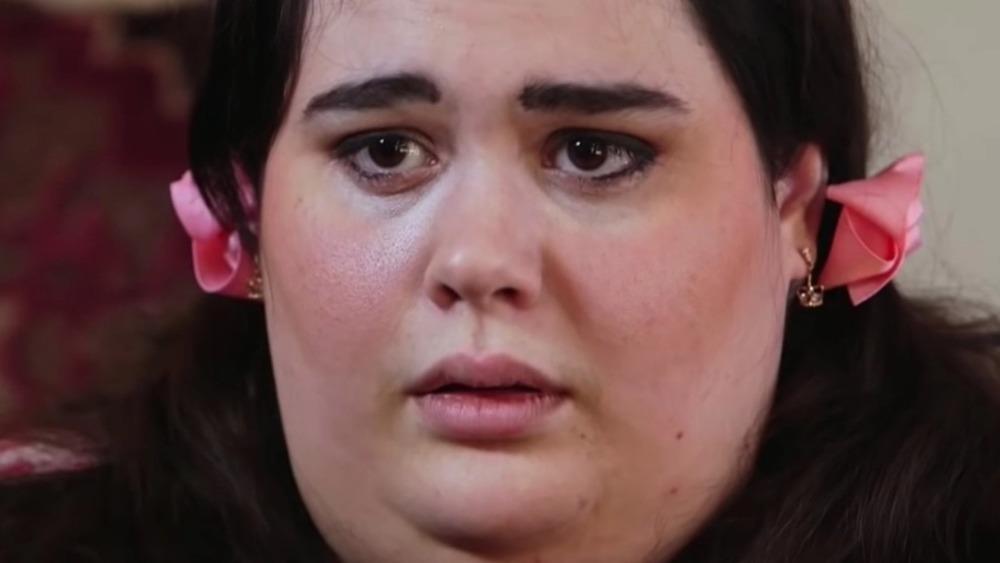 TLC
TLC's My 600-lb Life traffics in shocking stories that tread a fine line between being heartwarming and frustrating. Of those tales, Amber Rachdi's is one of the most life-affirming. As TV Shows Ace notes, she was just 23 during her stint on the show and had struggled with her weight her entire life, even having to use a wheelchair at times. It turned out Amber's issues stemmed from an undiagnosed anxiety disorder, and once she took charge of her life, everything slowly changed.
With the help of Dr. Now, alongside her supportive friends and family, Amber was approved for a gastric bypass surgery that reduced the size of her stomach significantly. The procedure motivated the young woman to change her unhealthy habits for good, and, by the end of the show, Amber had shed an incredible 267 lbs. (via Daily Mail). She was one of the biggest success stories in My 600-lb Life history, and thankfully, it seems like everything did indeed work out for the dedicated reality star.
Amber Rachdi is a social media star
As The Cinemaholic notes, Amber ditched her dodgy boyfriend, Rowdy, soon after the show ended, and she appeared to be engaged to somebody else back in 2016. Her partner's identity has not yet been revealed, however. Reports speculate Amber lost an additional 200 pounds in the years since appearing on My 600-lb Life and has become an Instagram star as a result. She has over 215,000 followers at the time of writing, and she frequently shares selfies of her looking fit and healthy, even if her bio notes, "I was REAL fat. Now I'm just normal-fat." Several followers even encouraged Amber to pursue a modeling career. 
The reality star is living on her own, has graduated from college, and is generally just enjoying her life in a way that would've been impossible just a few years ago. She was reportedly approached to appear on My 600-lb Life: Where Are They Now? but turned it down after her initial experience with the hit show, which was unfortunately very negative. In an interview with Starcasm, she revealed, "The experience was very disorganized and jarring." She added, "They ran late, reshot difficult to replicate scenes, and really sort of acted like bullies." Thankfully, it's all behind her now and Amber is focused on the future.