Here's What Megan Thee Stallion's Savage Really Means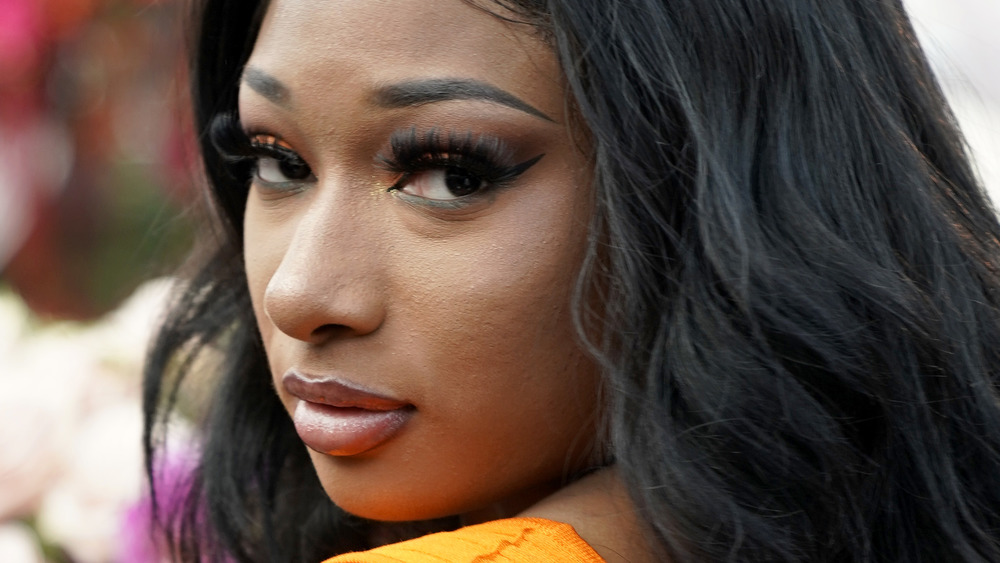 Erik Voake/Getty Images
Megan Jovon Ruth Pete, better known as Megan Thee Stallion, was born on Feb. 15, 1995. She came into the spotlight on social media, through videos that showed off her freestyling skills (via E! Online). Now, she has released songs like the single "Savage (Remix)" — which features Beyoncé — and been included on songs like "WAP" by Cardi B — both of which topped the US Billboard Hot 100 chart.
Megan Thee Stallion has also been awarded two BET Awards and two MTV Video Music Awards, to name a few. She was named one of the most influential people in the world by TIME (via Click2Houston). She received four Grammy Award nominations this year as well. These include nods for Best New Artist and three nominations for "Savage (Remix)": Record of the Year, Best Rap Performance, and Best Rap Song, as seen via the full list on the Billboard site.
The sassy meaning behind Savage
"Savage" was released on March 6, 2020, produced by J. White Did It, and written by Megan Thee Stallion, Anthony White, Bobby Session Jr., and Akeasha Boodie. It went viral on TikTok with its dance challenge and became even more popular when the remix with Beyoncé was released on April 29, 2020 (via AIOIS).
What do the lyrics mean, though? "What it ultimately boils down to is she having somewhat of an obnoxious mean streak," says author SMF on SongMeaningsAndFacts.com. She "exercises complete control over her romantic interests," disses "female rivals," levies "threats against men who decide they want beef with her," and touts "her perceived superiority," all while being "savage, classy, bougie, ratchet, sassy, moody, [and] nasty."
In the remix, Beyoncé also says "demon time." What is that? Musical artist Justin LaBoy started hosting virtual strip clubs, and the anonymous women in these Instagram Live sessions are nicknamed demons. The idea came to him when he was livestreaming, he told The New York Times. "I was like, man, I need a demon to call up. I said, 'Where my demons at?'"
There it is: the meaning behind this hit song. Tune into the 63rd Annual Grammy Awards on March 14, 2021, in order to see how Megan Thee Stallion does!