Meghan Markle's Friend Makes A Big Revelation About Racism Claims
Following Prince Harry and Meghan Markle's bombshell tell-all Oprah Winfrey interview on Sunday, it's to be expected that friends of the couple are fighting back against the haters. After the royal pair claimed the palace did not offer Markle support as she experienced severe mental health issues (via NBC News), some skeptics are doubting the allegations. But not to worry — Markle's BFF actress Janina Gavankar is defending the duchess with full force, as noted by the Daily Mail.
Even as Harry and Meghan specifically claimed that one royal discussed how "dark" son Archie's skin might be, that Kate Middleton made Meghan Markle cry before her wedding, and that they were cut off from their security team, celebs like Piers Morgan are doubting "anything that comes out of [Markle's] mouth" (via The Sun). But stars like Serena Williams and Hugh Jackman are defending the royal couple (via Metro), and Gavankar is offering the cold hard facts to prove her friend is telling it like it is.
On ITV's This Morning, 40-year-old Gavankar revealed that Meghan and Harry have emails and text messages to prove their claims, giving weight to their allegations against the royal family. While some continue to doubt the reality of their suffering, the actress made it clear that the couple have proof to back up the "almost unsurvivable" experience.
Gavankar will continue to support her BFF Meghan Markle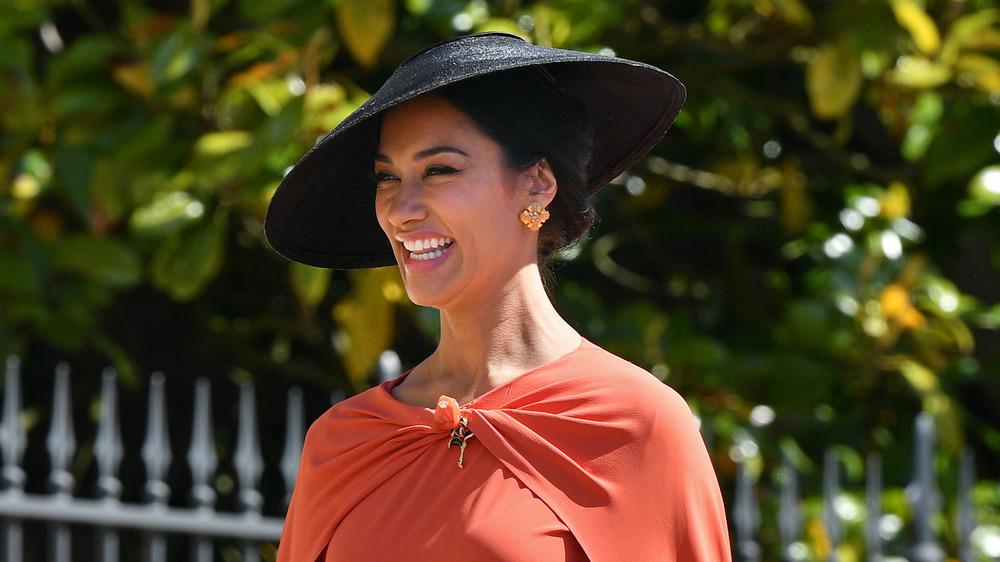 Pool/max Mumby/Getty Images
The The Way Back actress spoke to This Morning about her friendship with Meghan and Harry, going so far as to tell the show that they "watched the special together" and talk "all the time." From several conversations with the former senior royals, Gavankar confirmed that the couple will remain focused on "humanitarian and environmental work" which is how they "fell in love" — and that it's "nice to see them feel free."
That being said, Gavankar still expressed her dismay at the palace's response to the interview, which simply stated that the issues raised were "concerning," particularly those regarding race, and would be dealt with privately. Although Gavankar was relieved and "thankful" for the palace's acknowledgement, the actress said "the family and the staff were well aware of the extent of it, and though their recollections may vary, ours don't, because we lived through it with them." In short, they have proof to back up the interview's claims.
About the bullying allegations directed at Markle from palace staff, Gavankar stated that in the 17 years of knowing her, she can say the duchess is "not a bully." The actress did express relief that the issue was being looked into though, particularly because of the alleged "gross misconduct" of the person on staff who left. As Markle's friend made clear, they are welcoming the "new era" of sharing the truth, and that everything will soon "come out." Whew!