The Truth About The Special Gift Meghan Markle Plans To Give Her Daughter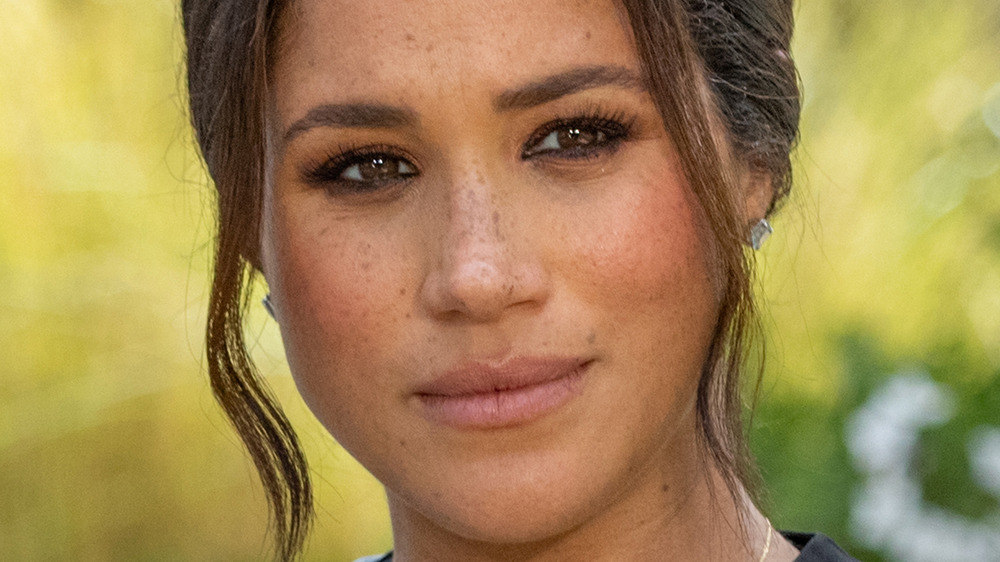 Handout/Getty Images
Meghan and Harry are having a girl!! Among the many topics discussed in the couple's interview with Oprah, the subject of their growing family was definitely cause for excitement. Markle confirmed that she is due this summer, and an elated Prince Harry shared how excited he was to welcome a daughter into their lives. "Just grateful. To have any child, any one or any two, would have been amazing." Prince Harry told Oprah, "But to have a boy and then a girl, what more can you ask for. We've got our family—the four of us and our two dogs" (via Vanity Fair).
And Meghan Markle already has an heirloom she's looking forward to passing on to her future daughter. Per Hello! Magazine, Markle treated herself to a Cartier Tank Française watch to celebrate Suits' third season renewal. The watch, which retails for £4,800 (about $6,500), features a two-toned face and a special engraving which reads, "To M.M. From M.M."
As Hello! reported in 2015, "I've always coveted the Cartier French Tank watch. When I found out Suits had been picked up for our third season — which, at the time, felt like such a milestone — I totally splurged .... I plan to give it to my daughter one day. That's what makes pieces special, the connection you have to them."
Meghan Markle Loves Heirloom Jewelry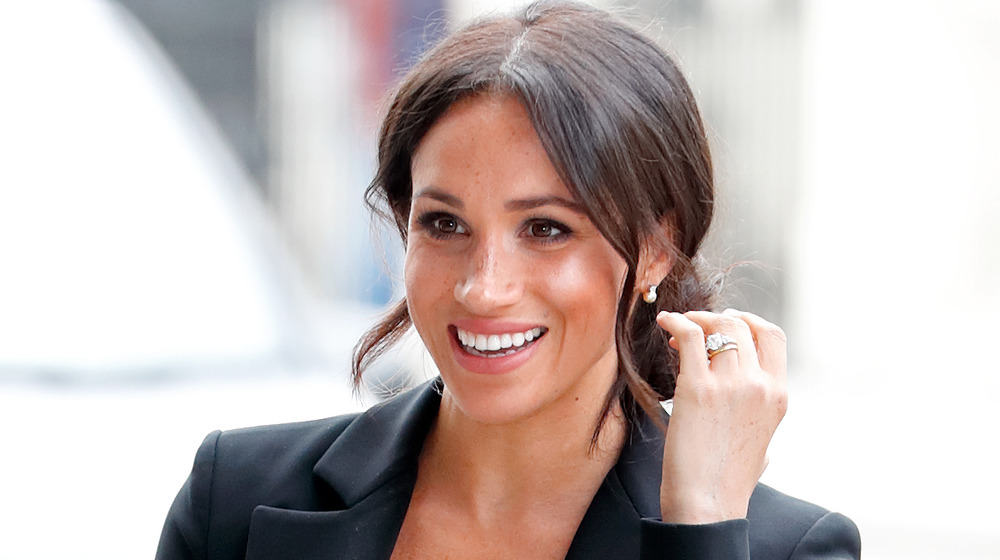 Max Mumby/indigo/Getty Images
The inscription may be to herself, but it's clear that Markle dreams of passing the watch along to a daughter. Perhaps we're getting hints of an intended name? Or perhaps it's intended as a wonderful reminder to treat oneself well and to know one's worth — values that have served Meghan well both in her career as an actor, and in her interactions with the royal family.
Either way, the engraving makes a piece more personal, and it's obvious that Meghan values a personal connection to jewelry. When playing Rachel Zane on Suits, Markle was known for wearing her own jewelry on set. As she told Marie Claire, "All the jewelry that I wear on the show is my own personal jewelry and family heirlooms, like my grandma's charm bracelet and my signet ring." The ring, which bears an "R" for Rachel, Meghan's first name in real life as well as that of her Suits character, was especially appropriate and a stealthy way to add a personal touch to her wardrobe.
Whether their future daughter will have an "M" or an "R" in her initials remains to be seen, but one thing is for sure: Meghan and Harry can't wait to welcome her into the world.