How The Pandemic Made Dr. Fauci 'More Humble'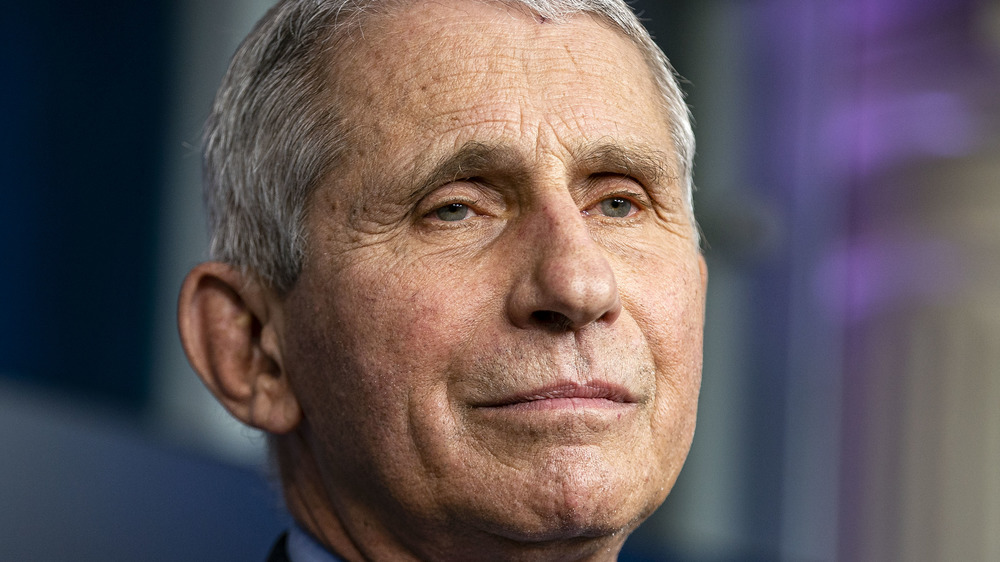 Bloomberg/Getty Images
The COVID-19 pandemic has changed everyone's lives, and Dr. Anthony Fauci is no exception to that. The infectious disease expert was thrust into the international spotlight first as a member of Donald Trump's White House Coronavirus Task Force and now as President Joe Biden's chief medical advisor.
While many people have turned to Fauci for answers in the last year, his fame hasn't inflated his ego. In fact, it's done the opposite. "I've got to tell you, the reason I get more humble as the years go by [is] because I realized how much I don't know," he recently said on the Big Brains podcast (via CNBC).
Fauci said that it's his ability to admit that he doesn't know everything that has helped him stay on top of things during the pandemic. "When you're dealing with virgin territory, you have to make adjustments, be flexible enough and humble enough to know that you may need to essentially, modify what you've said before," he explained.
Dr. Anthony Fauci believes it's important to 'be humble to know you do not know everything'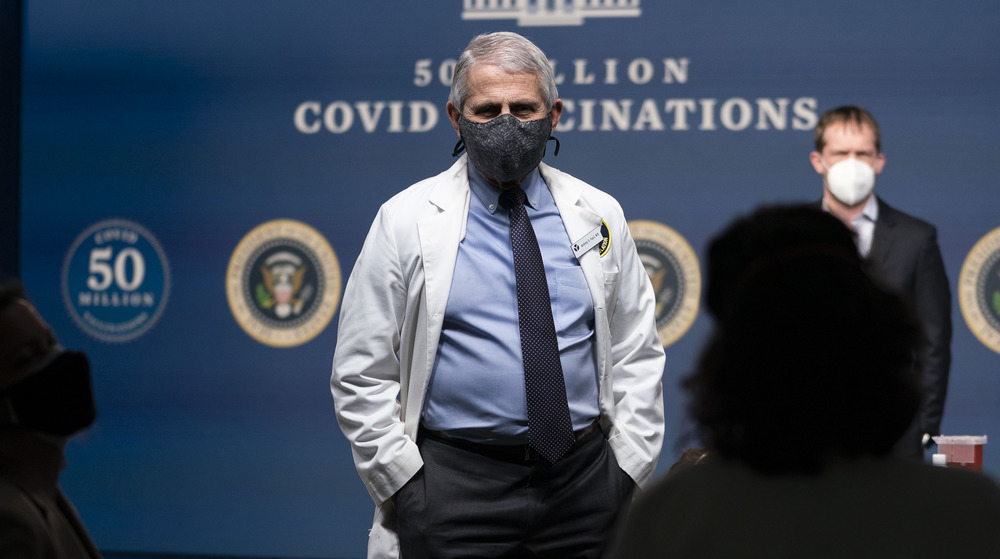 Pool/Getty Images
This echoes what the physician said in a speech at Cornell University last year. "Realize and be humble to know you do not know everything and do not be afraid to say you do not know," he told the student audience (via The Cornell Daily Sun) of communicating with the public. "The goal in communicating is not to show everybody how smart you are, the goal in communicating is to have people understand what you're talking about."
Fauci has certainly done that over the course of the last year, and it is a large part of what has made him such a trusted figure in such an uncertain time. Last summer, a survey conducted by Quinnipiac University found that nearly two-thirds of respondents said they trust Fauci — almost the same number of respondents who said they didn't have faith in then-president Trump.