Donald Trump Has This Hope For Americans Getting Their COVID-19 Vaccine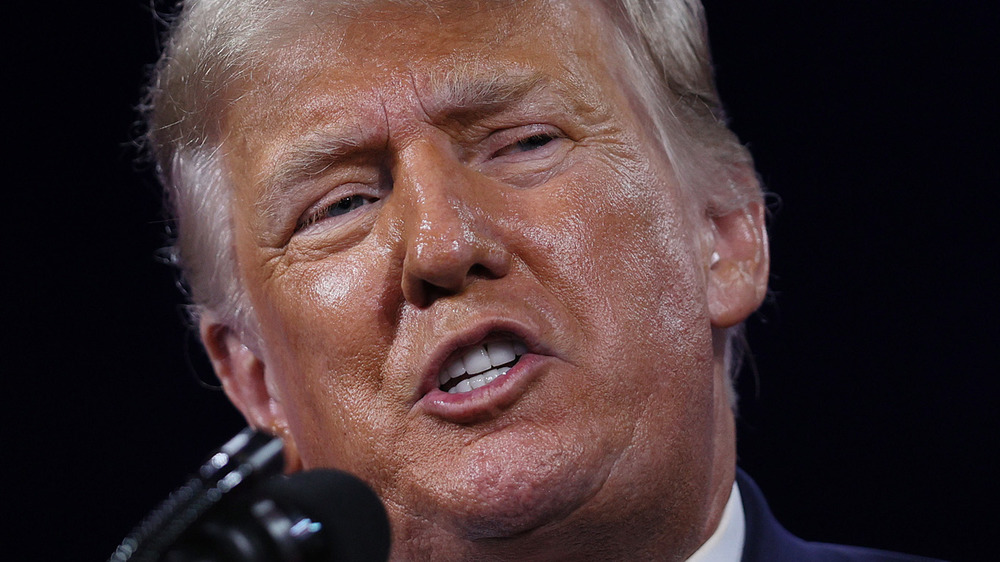 Joe Raedle/Getty Images
In light of more Americans getting the COVID-19 vaccine, with a quick rollout many are attributing to current President Joe Biden, former President Donald Trump has something to say.
President Biden announced on Wednesday that his administration would order 100 million doses of the one-shot Johnson & Johnson vaccine (via NBC News), bringing the country's total vaccine order to 800 million doses. The president said at a recent press conference, "There's always a chance that we'll encounter unexpected challenges ... a lot can happen, a lot can change. And we need to be prepared" (via Politico), choosing to focus on a swift vaccine rollout. As President Biden works towards normalcy though, Donald Trump is more than wary of giving all the credit to his former opponent.
On Wednesday evening, former President Donald Trump released a statement just hours after the vaccine rollout announcement, stating that if it wasn't for his efforts, "you wouldn't be getting that beautiful shot for 5 years at best" (via Boston Herald). Clearly seeking credit for the increase in vaccines, Trump even said that if he had not been President, many Americans "probably wouldn't be getting [the vaccine] at all." Even more, Trump notably included in his statement that COVID-19 is "often referred to as the China Virus," a term which has previously resulted in uproar (via The Washington Post).
Trump's response to President Biden's vaccine rollout efforts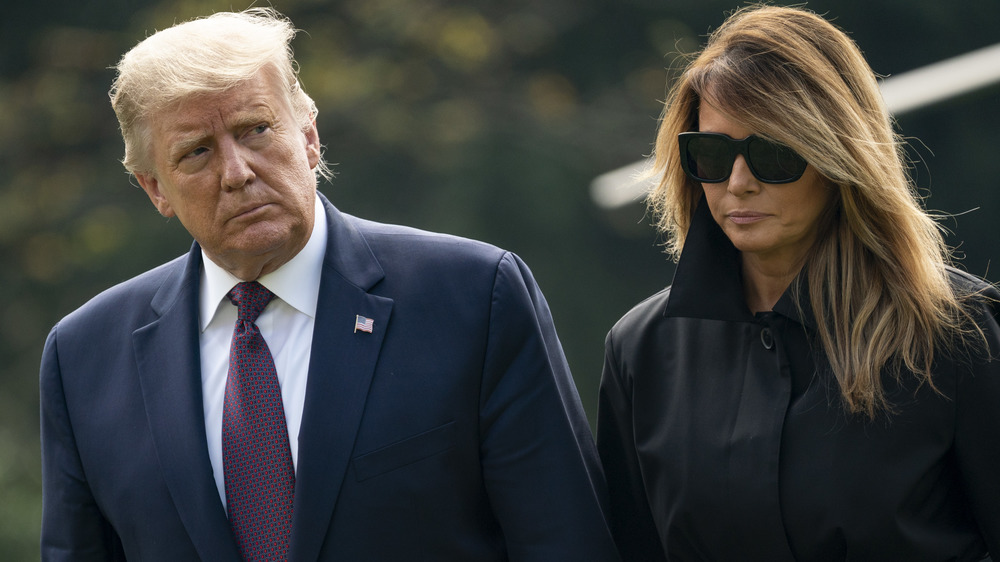 Drew Angerer/Getty Images
In a signature move, Trump closed off his statement with "I hope everyone remembers," urging Americans to credit him for increased access to vaccines. Even so, President Biden vowed in his statement that the U.S. would have enough first doses for every adult by the end of May (via Boston Herald), and forged a landmark partnership between Johnson & Johnson and Merck to do so. As Biden praised his own administration's efforts, he noted that vaccines would be readily available "months earlier than anyone expected" (via Fox News).
Former President Trump and wife Melania Trump were reportedly vaccinated just before leaving the White House in January, but did not speak publicly about the decision (via Forbes). That being said, both Pfizer and Moderna's COVID-19 vaccines were rolled out while Trump was in office, receiving funding under Trump's vaccine development effort Operation Warp Speed (via Boston Herald). As reported by Fox News, National Institutes of Health Director Francis Collins noted to Axios on HBO that the Trump administration's effort to distribute vaccines was "incredibly important" and "just breathtaking." 
On Thursday, all living presidents and first ladies except the Trumps appeared in a new vaccine PSA, urging the American public to get vaccinated against COVID-19. The Trumps have not yet commented on their absence (via Politico).