Sharon Osbourne Doubles Down On Defending Piers Morgan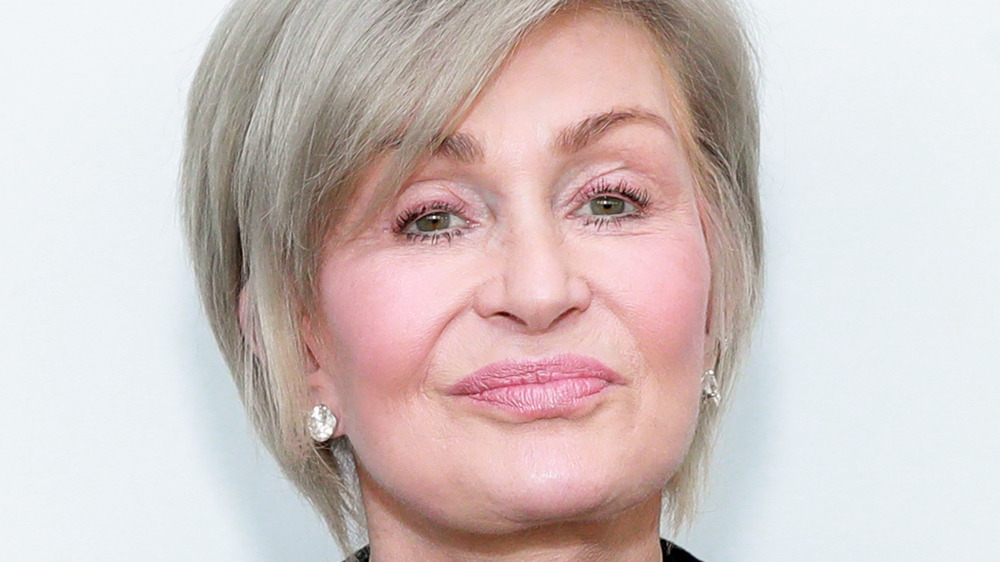 Rich Fury/Getty Images
Sharon Osbourne is letting the world know whose side she's on regarding the drama surrounding Meghan Markle and Piers Morgan, and the 68-year-old talk show host isn't budging when it comes to defending her longtime friend. To refresh your memory, Piers Morgan stepped down from his co-hosting position on Good Morning Britain after his senseless commentary about "not believing" anything Meghan Markle said in her interview with Oprah Winfrey — including admissions about her mental health and not wanting to be alive (via BBC).
While countless celebs, fans, and others came to Markle's defense, Morgan had a few of his own supporters in his corner, and one of those is The Talk's Sharon Osbourne. On Tuesday, March 9, Osbourne tagged Morgan in a tweet, writing, "I am with you. I stand by you. People forget that you're paid for your opinion and that you're just speaking your truth." Osbourne's tweet garnered over 56,000 likes and almost 9,000 comments at the time this article was published, and fans had some seriously polarizing opinions about Osbourne and Morgan's words.
Sharon Osbourne continued to defend Piers Morgan on The Talk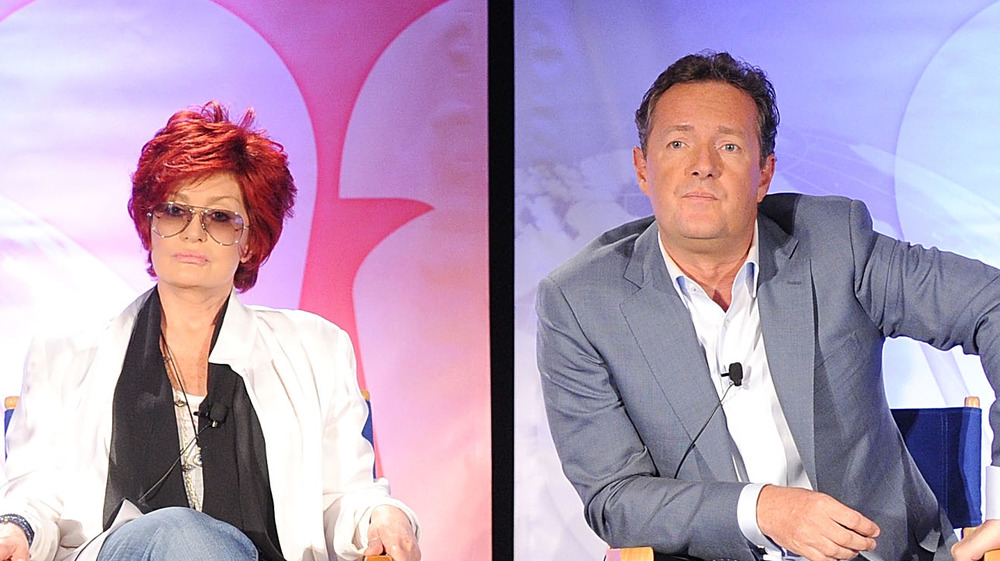 Jason Merritt/term/Getty Images
The America's Got Talent judge doubled down on her defense of Piers Morgan on The Talk, telling her fellow co-hosts (via YouTube), "Did I like everything [Morgan] said? Did I agree with what he said? No, because it's his opinion. It's not my opinion." She went on to question why she should be viewed as racist just because she supports a longtime friend who people are accusing of being racist.  
Sharon Osbourne, who grew increasingly emotional while defending herself after social media users called her racist (via Twitter) for supporting Morgan, then said, "I feel like I'm about to be put in an electric chair because I have a friend who many people think is a racist, so that makes me a racist." The former reality star also turned to her co-host, Sheryl Underwood, and angrily kept going with her rant. "I will ask you again, Sheryl, I was asking you during the break and I'm asking you again. And don't try and cry, because if anyone should be crying, it should be me. This is the situation. You tell me where you have heard him say -– educate me. Tell me when you have heard him say racist things. Educate me. Tell me."
Sheryl Underwood and Sharon Osbourne exchange words
Sheryl Underwood explained that dismissing Meghan Markle's claims because she's Black is what made Piers Morgan appear racist. Social media users had a lot to say about the jaw-dropping interaction between Underwood and Osbourne, with one fan tweeting, "The nastiness and condescension @MrsSOsbourne showed towards @sherylunderwood in a potential moment of enlightenment is classic racist WW [white woman]. And she has no clue how disgusting she was, nor how better than her Sheryl behaved in that exchange. Imagine Sheryl acting like that."
A viewer responded, "Exactly! Then SHOUTING EDUCATE ME EDUCATE ME! As if it is owed to her and she can't do her own research."
If you or someone you know needs help with mental health, please contact the Crisis Text Line by texting HOME to 741741, call the National Alliance on Mental Illness helpline at 1-800-950-NAMI (6264), or visit the National Institute of Mental Health website.