How Meghan Markle's Interview Echoes This Princess Diana Clip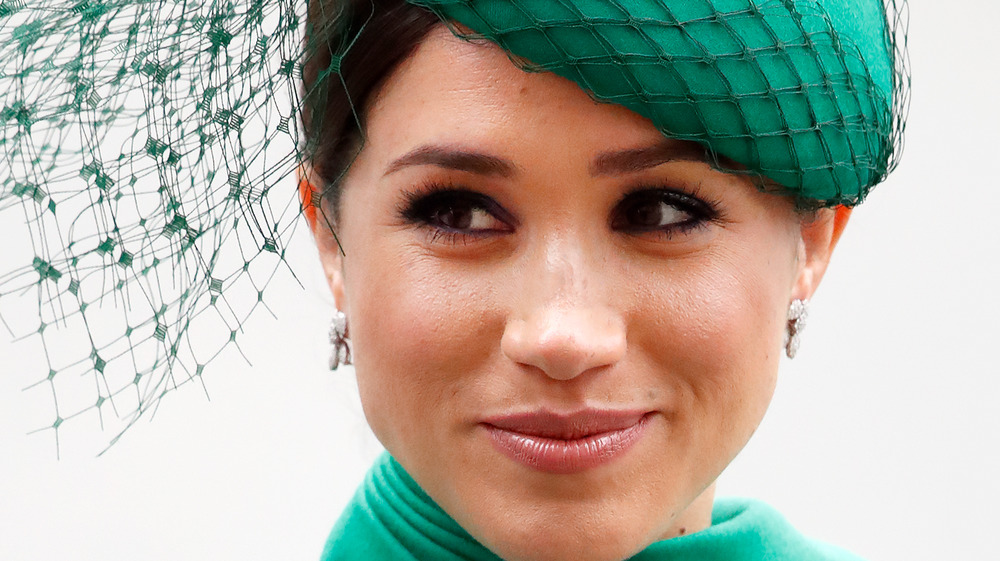 Max Mumby/indigo/Getty Images
Meghan Markle and Prince Harry sat down for a tell-all interview with Oprah Winfrey last weekend and, according to a new report, certain comments from their chat seemed eerily similar to statements made by Harry's late mother, Princess Diana, during an interview with BBC's Panorama in 1995.
On March 11, PEOPLE magazine shared details from the interview, which filmmaker Ava DuVernay shared on Twitter, revealing that the former member of the Royal Family admitted to feeling mistreated by other members of the brood due to her position as a "nonstarter." As she explained two years before she died in a car accident, she felt she was often in "trouble" due to her emotion-led behavior. 
"Because I do things differently, because I don't go by a rule book, because I lead from the heart, not the head, and albeit that's got me into trouble in my work, I understand that," Princess Diana said. While Prince Harry's mom simply wanted to "love people" she believed the royal household perceived her as some of a "threat" because she had so much strength.
"I think every strong woman in history has had to walk down a similar path, and I think it's the strength that causes the confusion and the fear," she shared.
Prince Harry believes his mom would be 'very angry' about the family's treatment of his wife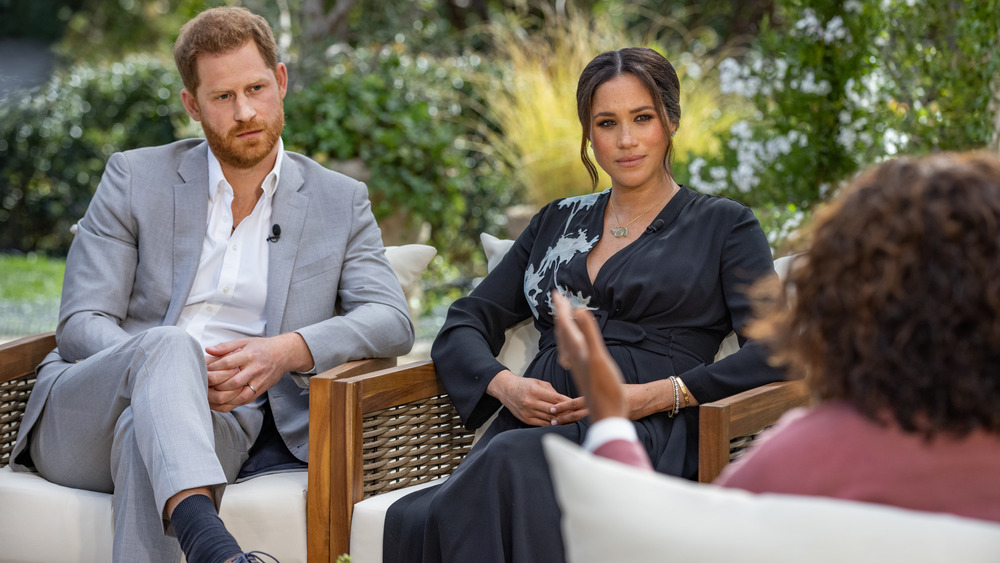 Handout/Getty Images
When Prince Harry was asked how his mother would feel about the way he and his wife had been treated by the Royals, he told Winfrey she would likely be quite upset. "I think she would feel very angry with how this has panned out and very sad, but ultimately, all she'd ever want is for us to be happy," he said of his mom (via PEOPLE).
According to Prince Harry, he and Markle wouldn't have been able to leave the family and survive on their own if it wasn't for the money his mother left behind. "I think she saw it coming," he noted of the family's February ousting of him and Markle. "I certainly felt her presence throughout this whole process."
Also during his interview with Winfrey, Prince Harry said that "tipping point" between him and his family came after his and Markle's call for help with her dwindling mental health went unanswered. "What I was seeing was history repeating itself, but ... far more dangerous, because then you add race in, and you add social media in," he said.