Why Kayleigh McEnany Is Seeing Red Over Biden's Vaccine Claims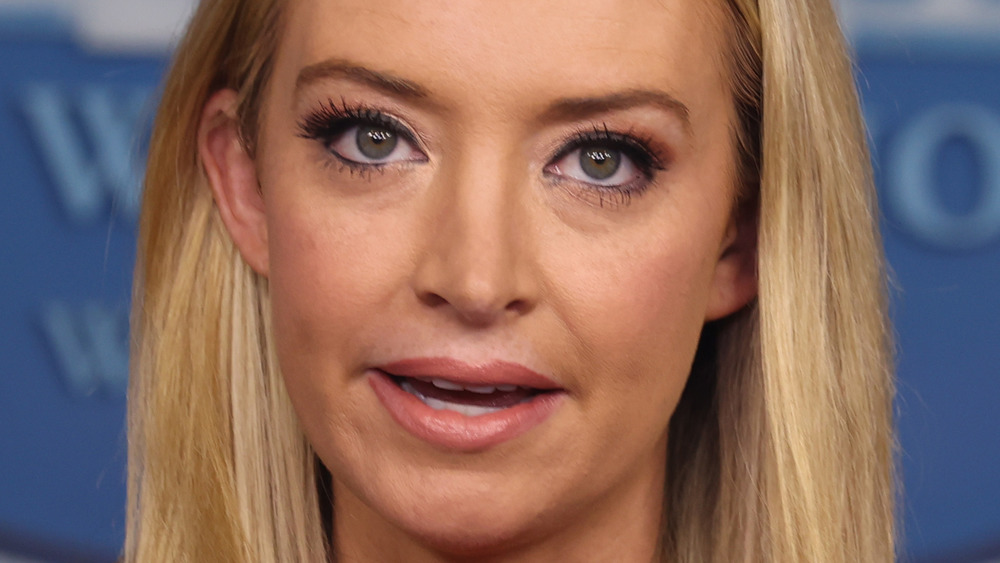 Tasos Katopodis/Getty Images
Former White House Press Secretary Kayleigh McEnany has blasted President Biden's coronavirus vaccine rollout claims. Speaking on Twitter, McEnany credited former President Donald Trump for "spearheading" the US vaccine program. "Even the media acknowledges the Trump administration's role in spearheading vaccine development and procurement (see below), but President Biden REFUSES to say the truth," she wrote. 
The tweet was shared alongside screenshots of two news articles from the New York Times and ABC News, both of which claim the Trump administration played a significant role in the U.S. vaccine rollout and accuse President Biden of not giving his predecessor any credit.
McEnany's social media rant came in response to Biden's first primetime address as President on Thursday, March 11, in which he stated all adults would be eligible for vaccinations by May 1, adding he is hopeful the U.S. can "mark independence" from coronavirus on July 4 if the vaccine rollout continues to be success, BBC reports. 
President Biden marks coronavirus Independence Day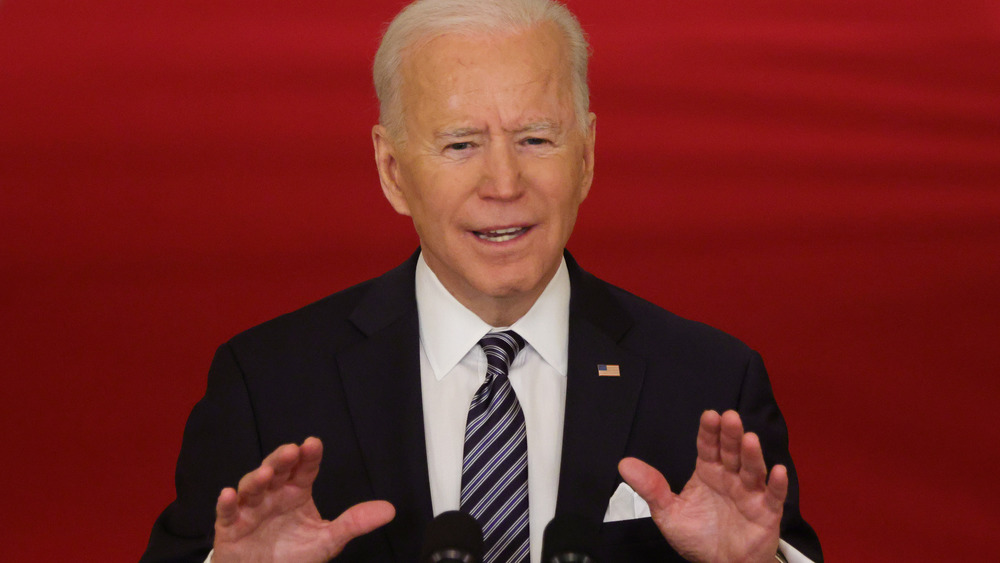 Alex Wong/Getty Images
Per the Independent, the President explained that, although he does not expect large-scale events to go ahead, small gathering with friends and family could be on the cards by Independence Day. Speaking in his first Presidential address, Biden said, "If we do this together, by July fourth, there is a good chance you, your family and friends can get together in your backyard or in your neighborhood and have a cookout or a barbecue and celebrate Independence Day." 
Speaking on Thursday, March 11, he continued, "After a long, hard year, that will make this Independence Day truly special — where we not only mark our independence as a nation but we begin to mark our independence from this virus."
However, despite positive news regarding vaccinations, the President also warned the fight against COVID-19 is "far from over," and asked people to continue washing their hands, wearing face coverings, and maintaining social distancing. "Beating the virus and getting back to normal relies on national unity," Biden said.
Kayleigh McEnany wasn't alone in her criticism of Biden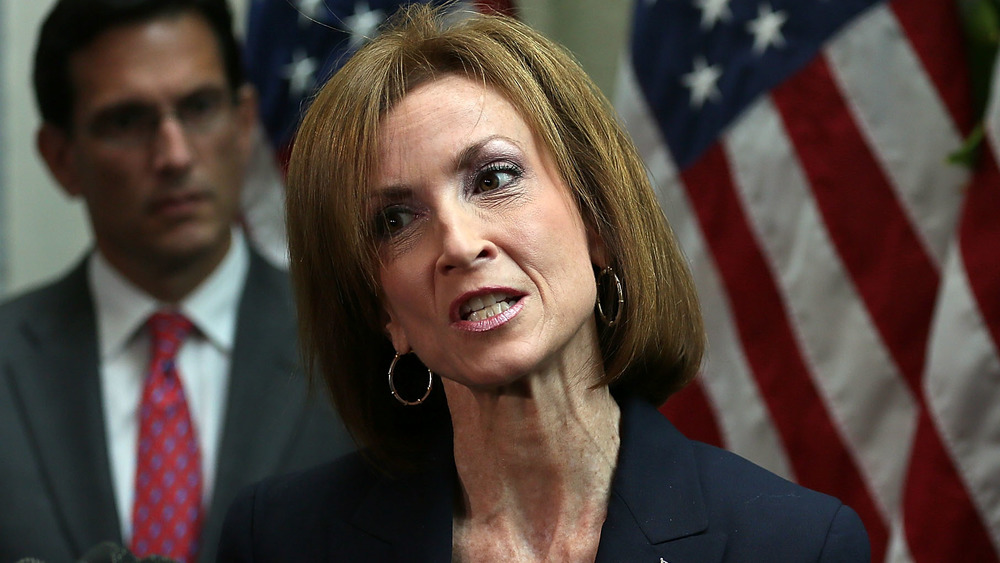 Alex Wong/Getty Images
Fox News contributor McEnany wasn't the only public figure to speak out against Biden's vaccine claims. Speaking on Twitter, former Republican Congresswoman Nan Hayworth claimed the President is taking "extraordinary credit" for the work of the previous administration. "'MY Administration,' says President Biden, over and over again." She continued, "The ONLY reason he can do any of the things he's doing for vaccines and vaccination is Operation Warp Speed. The ONLY President deserving extraordinary credit here is President TRUMP!"
Elsewhere, former White House Principal Assistant Press Secretary and Special Assistant to the President, Chad Gilmartin, said Biden should be thankful of "what he inherited from President Trump." Speaking on Twitter, Gilmartin wrote, "President Biden campaigned on having some sort of grand plan to defeat the virus." He continued, "But it's clear his plan is to rely on what he inherited from President Trump: multiple vaccines in record time. Biden should thank Operation Warp Speed for the outstanding miracle it achieved!'