Piers Morgan Is Thanking Tucker Carlson. Here's Why
Frazer Harrison/Getty Images
Piers Morgan has thanked Fox News host Tucker Carlson for coming to his defense in the wake of his Good Morning Britain departure. Per BBC, Morgan left the popular UK morning show following a wave backlash regarding comments he made in reference to the Duchess of Sussex, which suggested Meghan Markle had lied during her bombshell tell-all interview with Oprah Winfrey on Sunday, March 7. 
Speaking on his own show, Carlson referred to Morgan as an "inspiration," praising his refusal to "let the mob make him lie." As Page Six reports, Carlson said, "Piers Morgan knew what the script was supposed to be. 'Oh, you poor, oppressed Duchess,' but he refused to read it. So now he's unemployed." He continued, "Piers Morgan just reminded the world that some things are more important than having a job like your dignity and your self-respect. History will treat him well. Good for you, Piers." 
The Fox News host's comments prompted Morgan to offer his gratitude on Twitter, with a simple post that read, "Thanks @TuckerCarlson."
Others came out in support of Morgan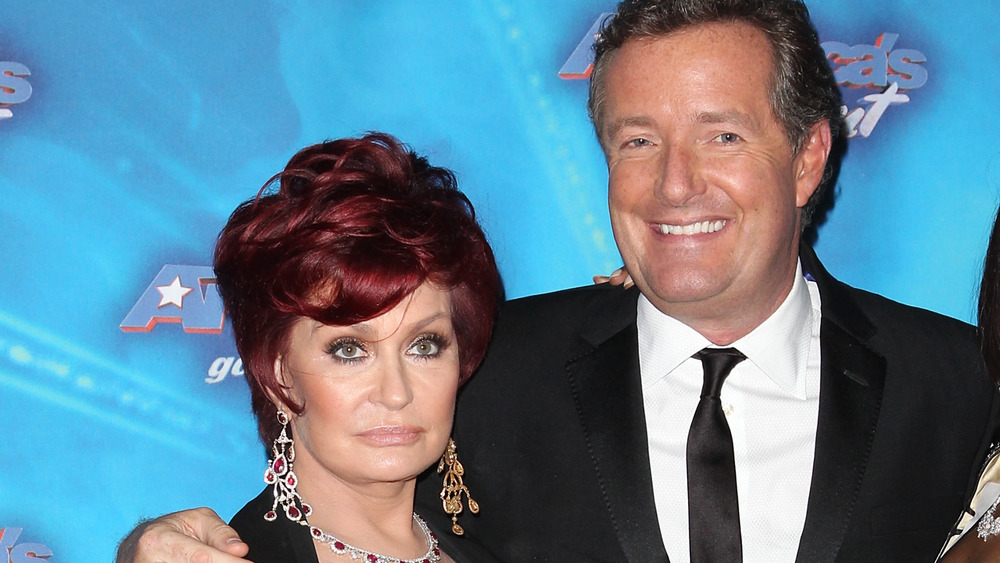 Noel Vasquez/Getty Images
Per The Sun, a string of other notable figures took to social media following Morgan's departure from the show, joining Carlson in his support of the former Good Morning Britain host. "@piersmorgan I am with you. I stand by you. People forget that you're paid for your opinion and that you're just speaking your truth," said friend and former colleague of Morgan, Sharon Osbourne. Elsewhere, journalist and broadcaster Megyn Kelly also tweeted, "In an era of free speech being stifled everywhere, Piers fearlessly speaks his mind. We need more, not fewer like that in media."
However, others were less forgiving of Morgan's recent comments about the Duchess of Sussex, and welcomed his GMB resignation. Speaking on Twitter, Markle's former Suits co-star, Patrick J. Adams, wrote, "Cry not for @piersmorgan – there are plenty of bridges for him to find work under. Sincerely, the 'jumped up twerp'."