Royal Expert Calls Meghan Markle Misleading Over Archie Title Claims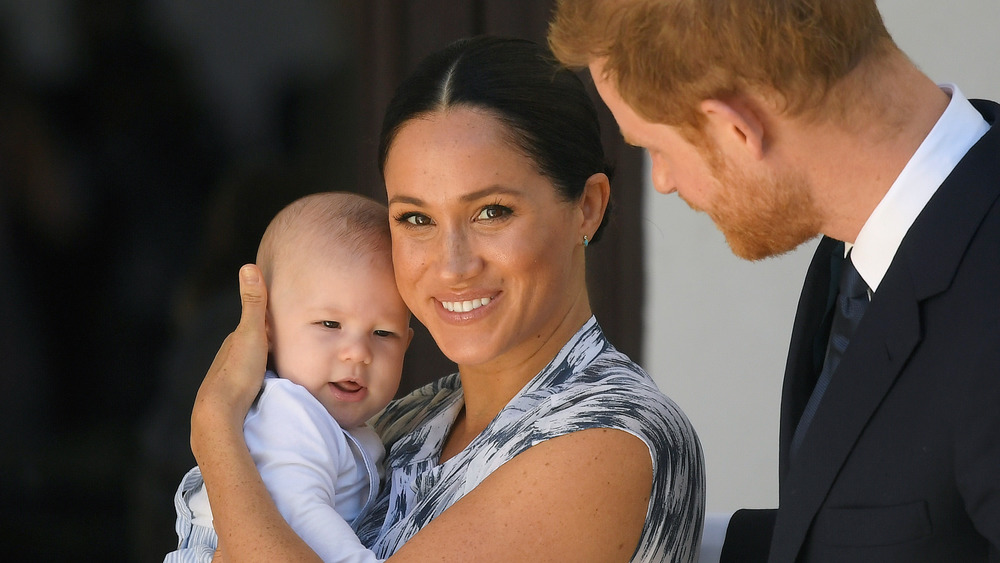 Pool/Getty Images
While Meghan and Harry's sit-down with Oprah dropped more bombshells on Buckingham Palace than the Blitz, the most explosive ordinance involved allegations of racism. Meghan went on at some length about the pain she felt at the fact that Archie was not awarded the title of "prince" and would therefore be denied the 24/7 security detail that she thought would go along with such nomenclature, and she seemed to feel that her son's race was part of the decision (via Guardian).
As a matter of fact, Archie's title, or lack thereof, was predestined long before he was born, and had everything to do with birth order (his own and his father's) and nothing whatsoever to do with his ancestry. Even before his parents renounced their own royal status, Archie Harrison Mountbatten-Windsor, at 7th in line to the throne, was simply too far out of the line of secession to warrant the status of prince. He'd most likely have been awarded the title Earl of Dumbarton (via Global News) at birth, but baby Archie's parents chose to renounce such a courtesy title and instead opt for "master" (via New York Times). As to Meghan suggesting the royals were denying Archie's title on grounds of race, royal biographer Katie Nichol calls such claims "disingenuous" as well as just plain wrong (via the Daily Mail).
Rules established over a century ago determine Archie's title (or lack thereof)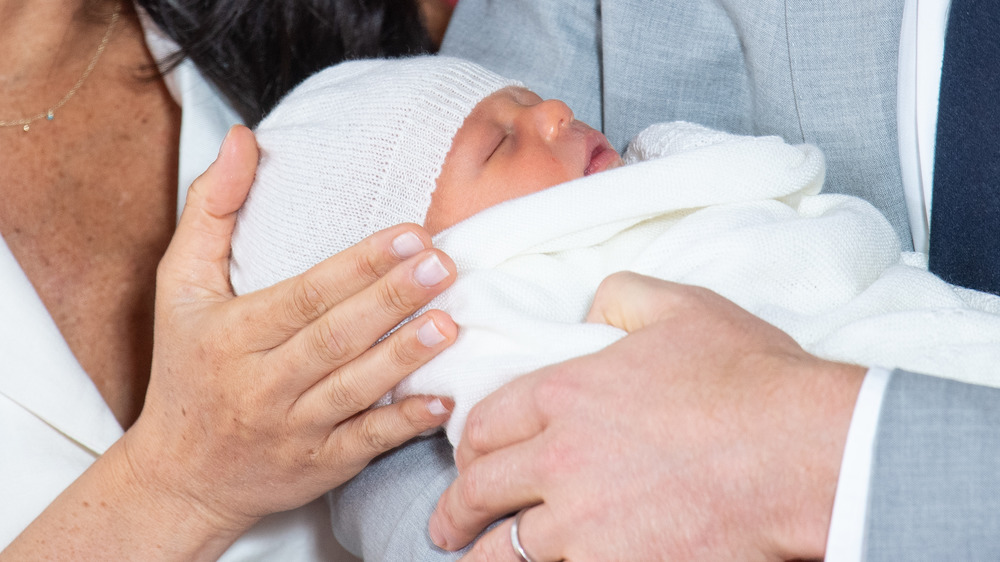 Wpa Pool/Getty Images
While the Daily Mail reports that Nichol advised the royal family to take the racism allegations very seriously and work to demonstrate their commitment to diversity, she threw cold water on the whole Princegate scandal. It seems that a set of rules established in 1917 by King George V (Archie's great-great-great grandfather) limit the number of individuals entitled to be called Prince, Princess, etc., and Archie was simply too far out of the line of secession. Oh, plus the lack of security, according to the Daily Mail, has less to do with Archie's lack of title and more to do with his parents' renouncing their own royal status and moving overseas.
Nichol says that Meghan should have, and Harry most definitely would have, known the long-established rules, telling True Royalty TV's The Royal Beat: "I think it was disingenuous to throw all this together and suggest that Archie wasn't a prince because of the color of his skin. I think it was misleading." Still, Archie may well come in for that title sooner rather than later. Upon the death of the queen, his grandfather Prince Charles would take the throne. At that point, Archie, the new #6 in line, would then be entitled to an HRH of his own — though good luck to him getting all the kids at his Montecito elementary school to bow and curtsy.