Mandy Moore Opens Up About 'Harrowing' Childbirth Experience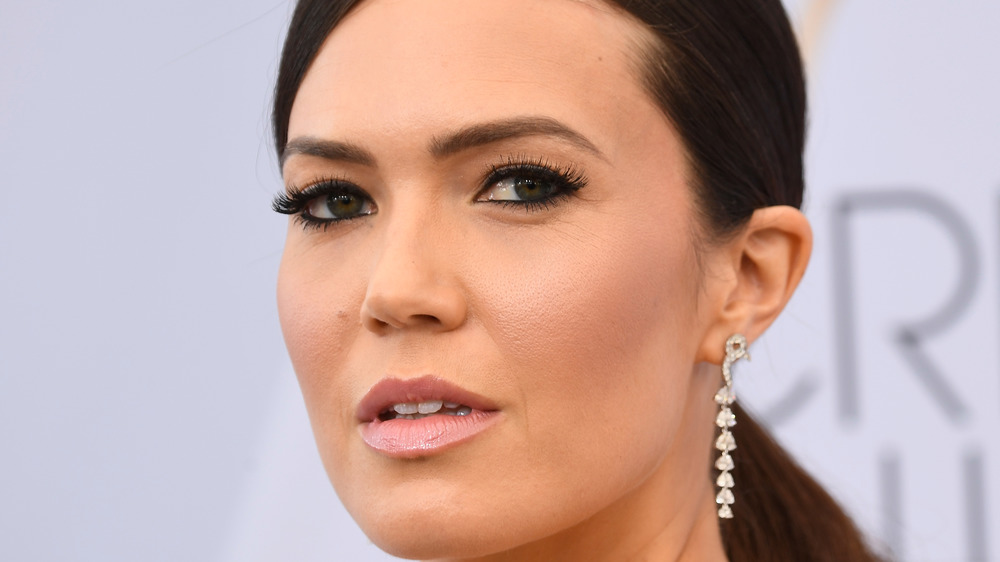 Frazer Harrison/Getty Images
Actress Mandy Moore has opened up about her "harrowing" childbirth experience this week, revealing the difficulties she faced giving birth to her newborn son August. Speaking on a recent episode of Informed Pregnancy Podcast with Dr. Elliot Berlin, the This Is Us actress revealed childbirth was actually completely different to anything she thought or had planned — starting with how painful labor is.
Speaking of the pain she experienced during labor, she revealed nothing could have prepared her for it. "I'm like diving into this wave as it's coming at me. It was crazy,"  she revealed (via People). Adding, "I think that's what was so wild to me about just the concept of labor. Trying to imagine what it would be beforehand, and then when you're in the throes of it ... I guess I'd taken all these classes and we talk about breathing and you talk about the techniques that your husband's going to help you with and the different tips and tricks."
Mandy Moore admits childbirth was nothing like she had imagined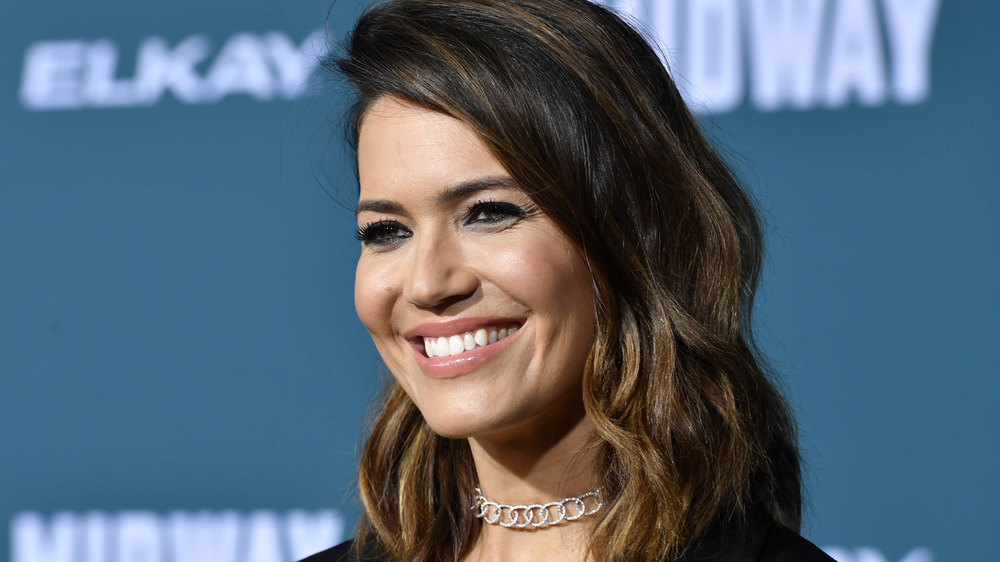 Frazer Harrison/Getty Images
And she didn't stop there. "It's like you're on this trip, you're on this acid trip or something. I was in my own head, doing my own thing," explained Moore (via People). "I could hear people, I could hear suggestions and sometimes agree with them, sometimes I was like, no, no, no, no, I just have to stay the course of what's feeling good for me. But ultimately it was such an insular experience that I ... which sounds silly that I guess I didn't really imagine it."
But it hasn't put her off having more babies in the future. "I've said to my husband so many times — and really anyone that has come by that will listen — I'm like, 'I can't wait to do it again.' As harrowing as the journey was, I miss it."
And it's safe to say she's never looked happier. As she wrote on Instagram when introducing August to the world, "We were prepared to fall in love in all sorts of brand new ways, but it goes beyond anything we could have ever imagined."