Are All The Actors Really Singing In Pitch Perfect?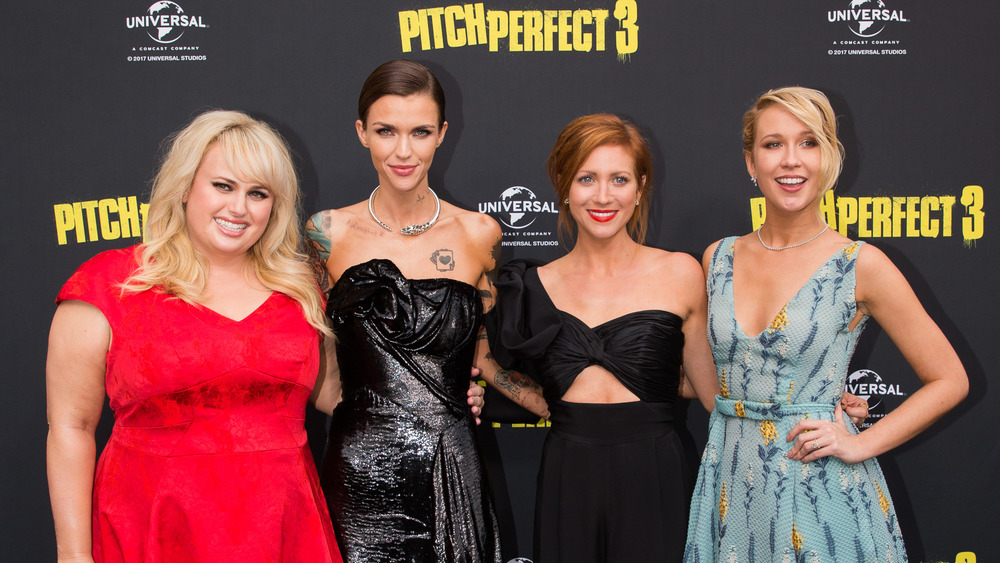 El Pics/Getty Images
With perfect comedic timing, harmonic a cappella mastery and dance moves to boot, it's no wonder the Pitch Perfect movie series has been so successful — and that we've seen the films more times than we can count. From Rebel Wilson's character Amy being the hero we didn't know we needed, to Anna Kendrick's Beca and her cult-classic "Cups" song (still not over it), we'll always be obsessed with the aca-franchise. Now with Pitch Perfect airing March 16 on HBO Max, we're even more curious to get down to the nitty-gritty of production, especially with skeptics still wondering if the actors just lip-synched their melodies. Naturally, we had to get to the bottom of it — and you can say we're pretty shocked.
Group a cappella is arguably one of the most difficult singing styles, harmonizing simply with other members' voices and featuring no instrumental accompaniment. Pitch Perfect creators knew they had to put a cappella on the map, with Pitch Perfect 2 director Elizabeth Banks telling NPR that the art form has an almost "tribal nature" to it. Banks explained, "I think [a cappella is] a good metaphor for life, generally — you know, all of these voices have to work together in harmony to be its best." Seeing a cappella as a difficult practice people respond to at a "subconscious level," it's almost hard to believe the cast actually perfected the art in real life.
All about Pitch Perfect's singing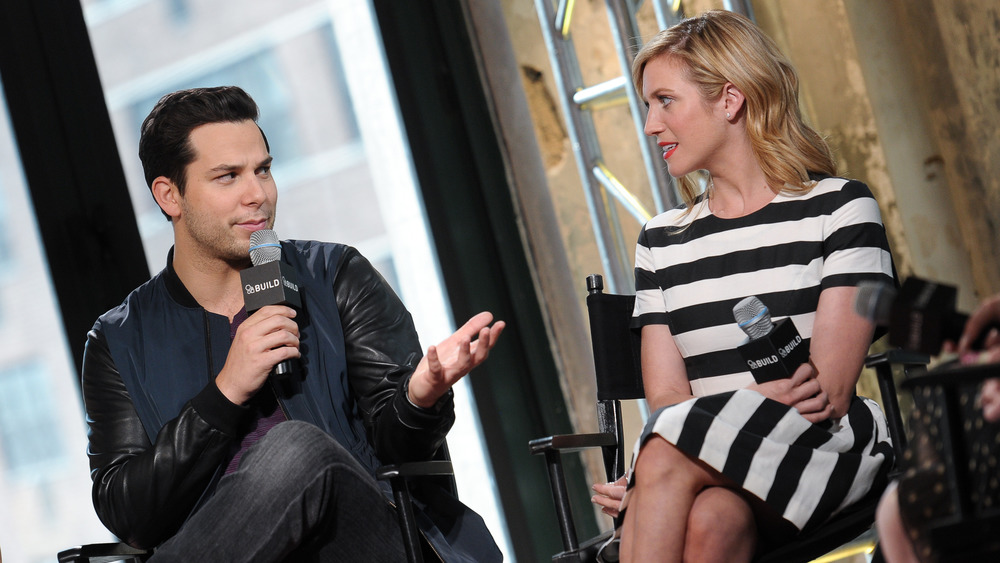 Rommel Demano/Getty Images
Surprisingly enough, über-talented Pitch Perfect actors actually learned how to sing a cappella in real life, and really sing in all the movies. As ScreenRant explains, the movie's filmmakers had to consider "the ability to sing and dance" when choosing the cast. Even more, the outlet states how the actors were brought to Baton Rouge, Louisiana, for a rigorous month-long a cappella boot camp.
In fact, Pitch Perfect actors Anna Camp and Skylar Astin talked to ClevverTV about singing "Since U Been Gone" by Kelly Clarkson live on set. As Astin told the outlet, "what was cool about filming [the song] was that everybody had their unique style and personality," explaining how one cast member sang it like an operatic aria, while Astin improvised a high note that landed him a writing credit. In essence, it's clear that Pitch Perfect actors are really singing in the movie — and yeah, we're even bigger fans now.
That being said, ScreenRant describes how some actors chose to pre-record their real voices in a studio for the first Pitch Perfect, rather than sing live on set. With dancing, jumping, plus some splits, it's easy to see why. But actress Anna Kendrick reportedly refused to pre-record her vocals, telling Collider, "One of the things I was really insistent on was that whenever I'm singing alone in the movie, I'm singing live on set." Whether in a studio or on set, we're shocked by all the actors' impressive musical talents.