The Reason You Should Avoid Lime Crime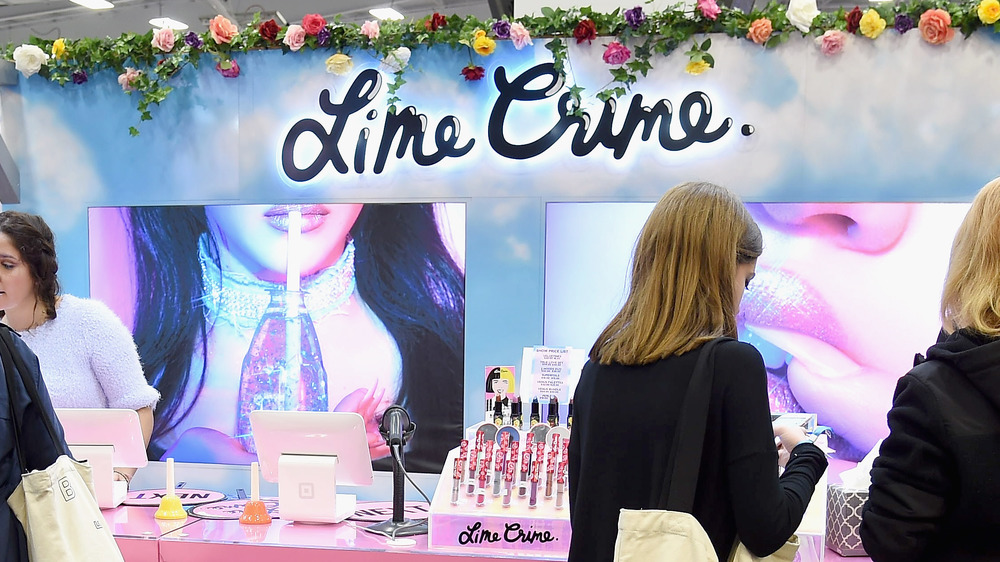 Gary Gershoff/Getty Images
Lime Crime is probably the most controversial beauty brand to date. The American cosmetics company came into the spotlight in 2008, and beauty gurus and enthusiasts alike went crazy for their products (via Vox).
The brand is known for its bright, colorful lipsticks and eyeshadow palettes, which the beauty community in YouTube highly favored back then. Lime Crime's fame spread like wildfire across the globe. But not for long. You know what they say — the brighter the company shines, the faster it falls.
Xenia Vorotova or better known as Doe Deere, created the cosmetics brand. She had a bold and eccentric style that reflected on the products. "But I loved those bright colors, and I just couldn't find them anywhere, so I started to make them. And I was so surprised to see just how many girls gravitated towards the same. So the company was profitable for that reason," she told Guest of a Guest.
Deere herself has a controversial past. She dressed up as Adolf Hitler for Halloween, and the photo made rounds online, according to Revelist. As of this writing, Lime Crime has had countless controversies, and that reason alone can make any makeup lover think twice before buying their products.
Did Lime Crime repackage their products?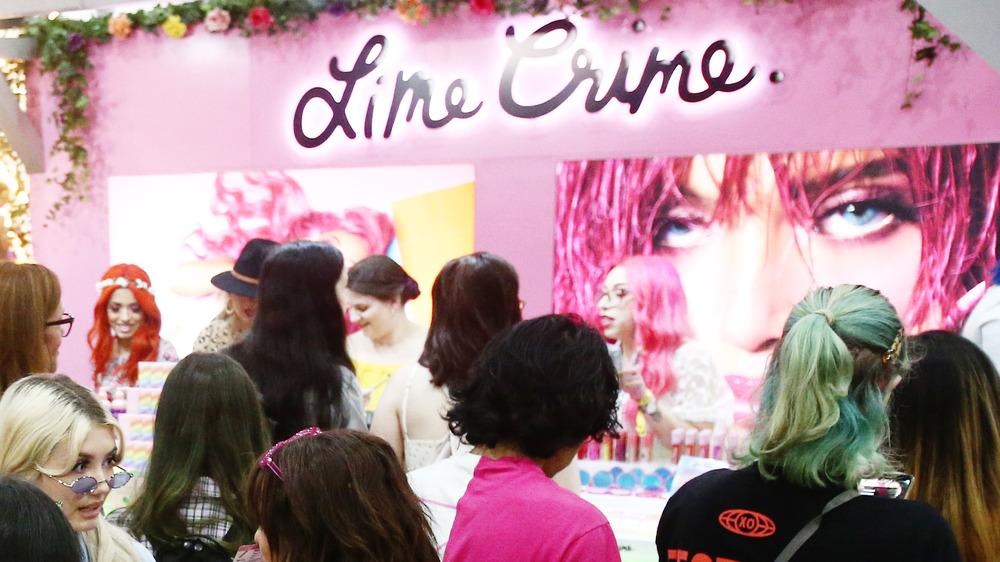 Tommaso Boddi/Getty Images
Several people, especially in the beauty community, noticed that Lime Crime's makeup looked repackaged. The issue happened in early 2009, just a few months after the brand launched. Yikes! Makeup lovers discussed their concerns regarding Lime Crime's repackaging issue on forum sites, such as Makeup Alley (via Vox).
Bloggers and vloggers bought Lime Crime products and swatched them to see the similarities to TKB Cosmetics, a wholesale retailer of beauty supplies based in California. During that time, people bombarded Lime Crime with questions. Deere, in response, uploaded a YouTube video where she showed samples and rejects. However, she failed to convince her viewers as they believed that original manufacturers have their own production process (and possibly a warehouse), which she never revealed. Deere, later on, made the video private. Shady!
Another questionable item came into view when people noticed Lime Crime's mermaid brushes looked a lot like the ones sold on AliExpress. The makeup brushes came out first on the online retail service before the cosmetics brand introduced it on their website (per Revelist).
Lime Crime made a culturally appropriative China Doll palette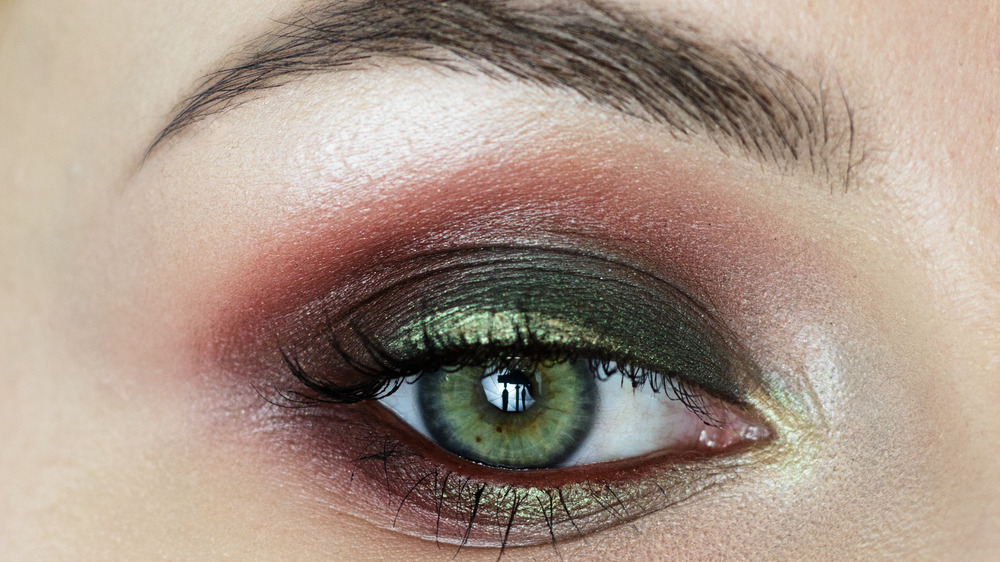 Shutterstock
In 2012, Lime Crime launched one of their most controversial makeup items. The China doll palette's imagery showed a white woman dressed in traditional Japanese garments. The brand described the product as a fantasy based in the East Asian country (via Vox).
Lime Crime received backlash for the palette, which prompted Doe Deere to issue an apology. "It came from a good place in my heart, and it saddens me to see anyone get offended by it," she wrote in a blog post, which has since been deleted (again). She asked for forgiveness but stated that Lime Crime would continue selling the China Doll palette. "I'm not going to kill her just because it makes some people uncomfortable — that would require sacrificing my artistic integrity and sending a radical message I don't believe in to the community" (via Distractify). Deere regarded the belief in cultural appropriation as "silly." Further stating that "borrowing culture" is "vital to ending racism, bigotry, and misanthropy."
Lime Crime's website got hacked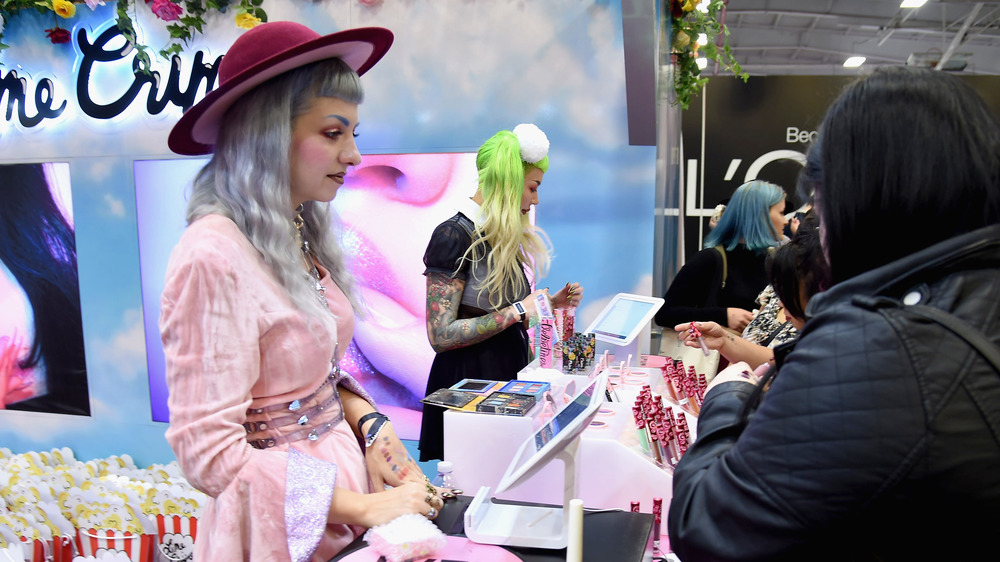 Gary Gershoff/Getty Images
In February 2015, Lime Crime's website got compromised. For a brand that went under so many issues, poor website security may have become the company's ultimate downfall. Some unknown hackers planted malware on their website that leaked customers' info and credit card details. The malicious software carried on from October 2014 to February 2015 (via Softpedia).
The people who bought from Lime Crime's website got charged up to $10,000 for unauthorized purchases. Obviously, customers' sent complaints and demanded answers. To make matters worse, the cosmetics company did not address the situation right away (per Vox). Instead of genuinely apologizing in a more personal approach, they took to their social media pages and addressed the website hack. Some people even suspected Lime Crime of using an expired SSL certificate, which secured online communications (via Jezebel).
On the Lime Crime website, they had a section where they explained the security breach and stated that their site "is now safe to shop." Nonetheless, many customers are still not convinced and continue to stay away from the brand.
Lime Crime's history of using toxic ingredients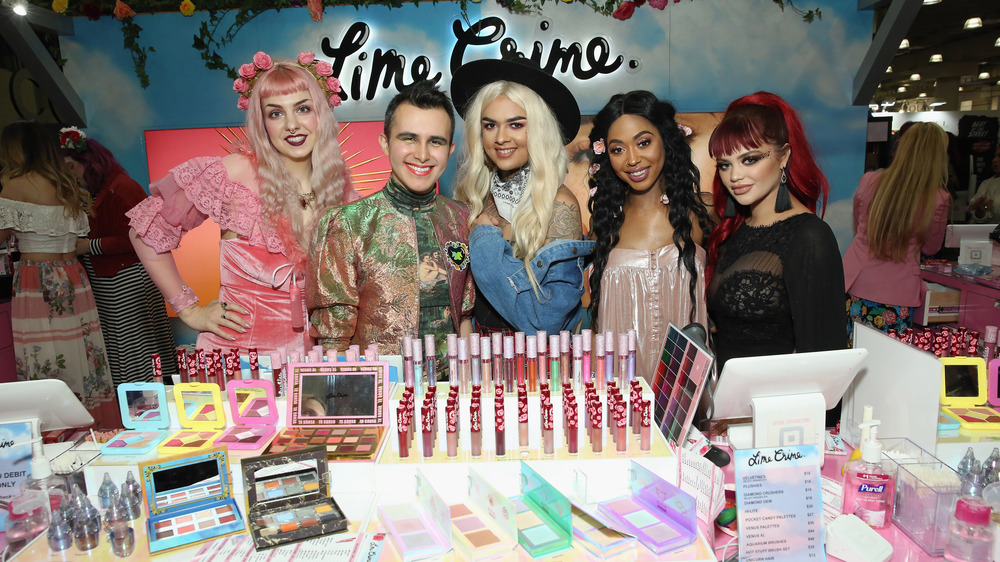 Monica Schipper/Getty Images
Lime Crime had problems with the Food and Drug Administration (FDA) in 2015. The brand's cult-favorite Velvetines Liquid Matte Lipstick contained coloring agents that the FDA did not approve for lip products in the U.S. The federal agency noted that the ingredients on the Velvetines mentioned ferric ferrocyanide and ultramarines — which can be potential irritants when used in lipsticks (via Cosmetics Business). The FDA sent a warning letter asking Lime Crime to remove the harmful ingredients in the lipsticks or change the label if they have not used the coloring agents. Lime Crime once again addressed the matter. This time, they mentioned communicating with the FDA and shared that their Velvetines had a "labeling error."
In 2018, Doe Deere sold her beloved cosmetics brand to Tengram Capital Partners. Stacey Panagakis currently heads the company. As the founder, Deere and her husband were initially members of the board of directors. However, the couple ultimately decided to withdraw from their positions and are no longer part of the company (via Distractify).